Who Is Legendary Judge Leiomy Maldonado?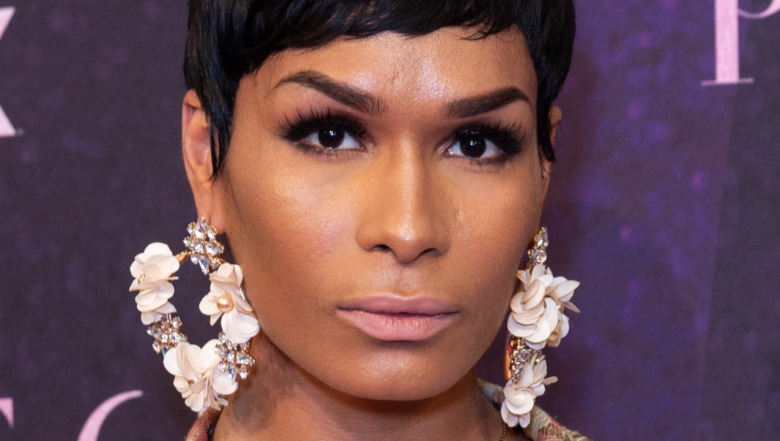 Shutterstock
If you watched Season 1 of the ballroom reality series "Legendary," chances are you have May 6 (the premiere of Season 2 on HBO Max) marked on your calendar. The new season of the "sickening," (via the show's description) voguing competition sees 10 new "houses," or voguing teams, compete to "achieve 'legendary' status." Oh, and win a grand prize to the beat of $100,000, according to Variety. Leiomy Maldonado will be returning to the judges' panel, along with Jameela Jamil, Law Roach, and Megan Thee Stallion, with Dashaun Wesley returning as host. The panel alone is iconic! 
Maldonado was first asked to appear on "Legendary," per Vanity Fair, as a performer. When she declined, per the outlet, "HBO returned with an offer for her to judge." That's perhaps because Maldonado herself is legendary! She is reportedly the only judge with voguing experience, per VF, and that's to put it lightly, as you'll find out. "Having a show like "Legendary" is important," she told Vanity Fair. "Yes, it's a competition and people are going to be attracted to it because it's entertainment, but there's more to it," she added. "The authenticity of the stories, the authenticity of the passion ... it's not a game. It's something that we live every day. It's a lifestyle."
Keep reading to discover Maldonado's history with the ballroom scene, and why HBO wanted her on the show. 
Leiomy Maldonado is the 'Wonder Woman of Vogue'
So what is Leiomy Maldonado's history with the ballroom scene? According to Vanity Fair, she is "a trans icon and a global voguing star," who is mother of the House of Amazon, and is, "referred to as the 'Wonder Woman of Vogue.'" Maldonado was a contestant on "America's Best Dance Crew" in 2009 with her group Vogue Evolution. This was where she showed off the "Leiomy Lolly," her signature dance move. The "truly inimitable hair flip," per VF, was reportedly used by Lady Gaga and Beyonce. Maldonado also starred on FX's "Pose" as Florida, where she served viewers the famous move herself. Maldonado also appeared in a Nike ad for Pride Month in 2017. She's voguing personified! 
"I felt like it was so important to see my sisters out there sharing the stories we went through, our own people sharing the stories that we went through ourselves, and how educational the show has become for so many people," she explained to Out on "Pose." 
Maldonado also had a guest role in TV's "The X Change Rate," per IMDb, and appeared in Willow Smith's "Whip My Hair" video, as well as Icona Pop's "All Night," according to her teacher profile (she's a voguing instructor in New York City). "It is my passion to be able to share my talent with people all throughout the world," she shared on her profile. "I aspire to inspire!" She certainly is doing just that.