Who Is Ozuna's Wife, Taina Marie Melendez?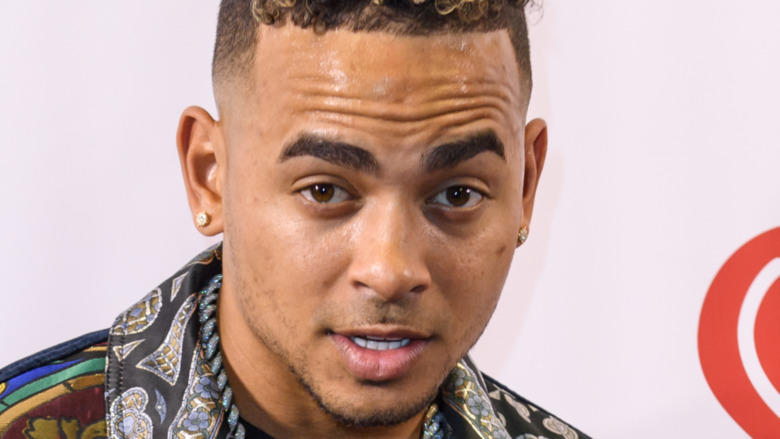 Jason Koerner/Getty Images
Puerto Rican-born singer Ozuna experienced a meteoric rise that may have surprised most, but the artist had confidence that he was destined for fame. "I always knew that I'd be big," he told Fader in October 2017. One facet of Ozuna's music that sets him apart from his contemporaries is his lyrics, which often divulge details of heartbreak. "I have your photo, to drive me crazy/ Thinking of you, only you/ My broken heart," he sings in "Tu Foto," for example.
The "Caramelo" singer is unafraid to bare his feelings on record and has often mentioned how integral family is not only to his personal life, but his career as an entertainer. "Family is the most important for a productive day, a day to keep working and keep being, keep fighting for a dream," he told L'Officiel in July 2019. "Family is what's there in good moments, in bad moments, in regular moments, in every moment." 
Ozuna exhibited his familial love during the 2020 Billboard Latin Music Awards when, as per Billboard, he brought his two children up on stage while performing. Between songs, he delivered a stirring speech to the crowd that called for female empowerment. "Let's take care of women," the singer said. "The women are in charge and the ones who gave us life."
Ozuna's love for family and women is obvious, but who is the woman behind the ultra-successful recording artist?
Ozuna knew her before the fame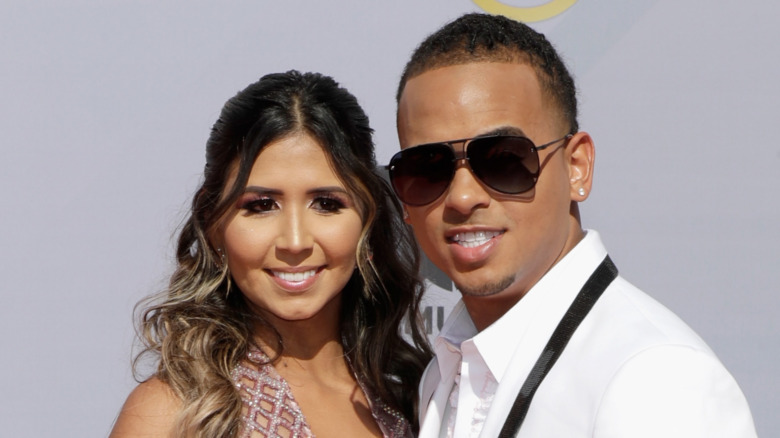 Isaac Brekken/Getty Images
After a moving performance at the 2020 Latin Billboard Music Awards, Ozuna was asked to recap the highlight of his chart-topping year. "Having my family, being eight years with my wife," he told Billboard. "Having my family united is an achievement." The singer's wife is Taina Marie Meléndez, and their relationship predates his music career. As mentioned by Fader, the two were childhood friends who met in Puerto Rico. "When I met you, I only had 40 dollars in my pocket, I had no car — I only had a heart to give you," Ozuna has said about Meléndez, as per Your Tango.
The couple had two children together, Sofia and Jacob Andres, and the singer referred to his long-time partner as his "wife" for many years before they were officially engaged. In January 2020, after he had proposed to Meléndez, the "Despeinada" singer shared a heartfelt sentiment in an Instagram video alongside his partner. "The most special thing a family has is a marriage and I had been wanting to get married but I was waiting for a special moment," he said in the clip (via Billboard).
Meléndez is fairly quiet on social media, but she has occasionally gushed over her husband online. "True love doesn't have a happy ending; it simply doesn't have an ending," she tweeted out (via Distractify) alongside a selfie with her husband. "You know how to make me smile, thanks for existing."