Cardi B Has Words For Selena Gomez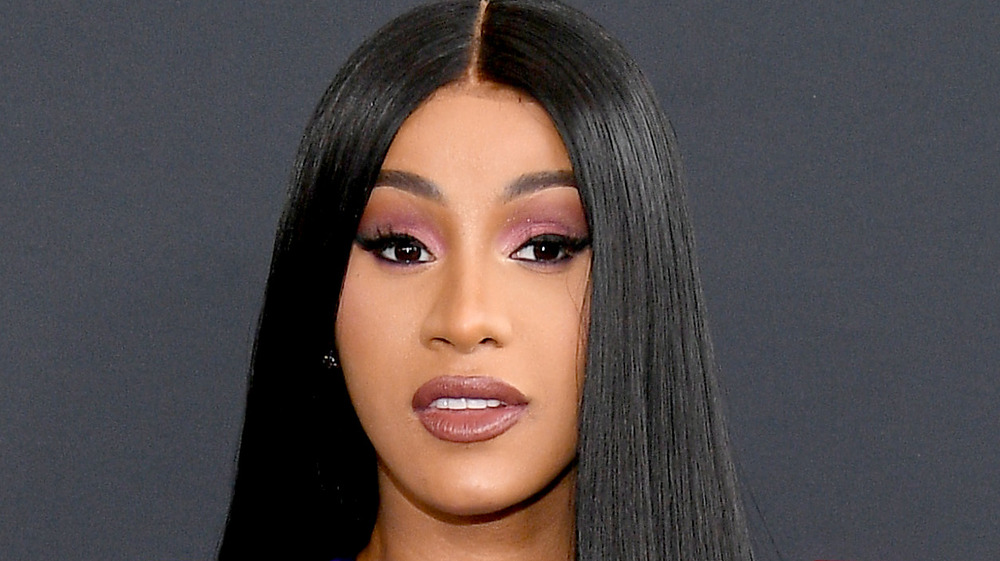 Dia Dipasupil/Getty Images
Selena Gomez recently made headlines after telling Vogue she has plans to potentially retire from music. In her April 2021 cover story, the business mogul admitted there are times where she questions her worth. "It's hard to keep doing music when people don't necessarily take you seriously. I've had moments where I've been like, 'What's the point? Why do I keep doing this?'" she said.
In 2019, Gomez released her hugely-popular heartfelt ballad, "Love You To Lose Me." Despite the song peaking at No. 1 on the US Billboard 100 chart and feeling like it was the "best song" she's ever released, she explained that for some people it wasn't enough, adding, "I think there are a lot of people who enjoy my music, and for that I'm so thankful, for that I keep going, but I think the next time I do an album it'll be different. I want to give it one last try before I maybe retire music." 
Rapper Cardi B soon heard the news and took to Twitter to share some sweet words to encourage the former Disney Channel star to continue singing. "I don't think Selena should retire .She makes good music & her fans love her .I think she needs one more Era. A edgy one that no one ever seen her as .I would love to give her some ideas," she wrote.
Selena Gomez's love for Cardi B is mutual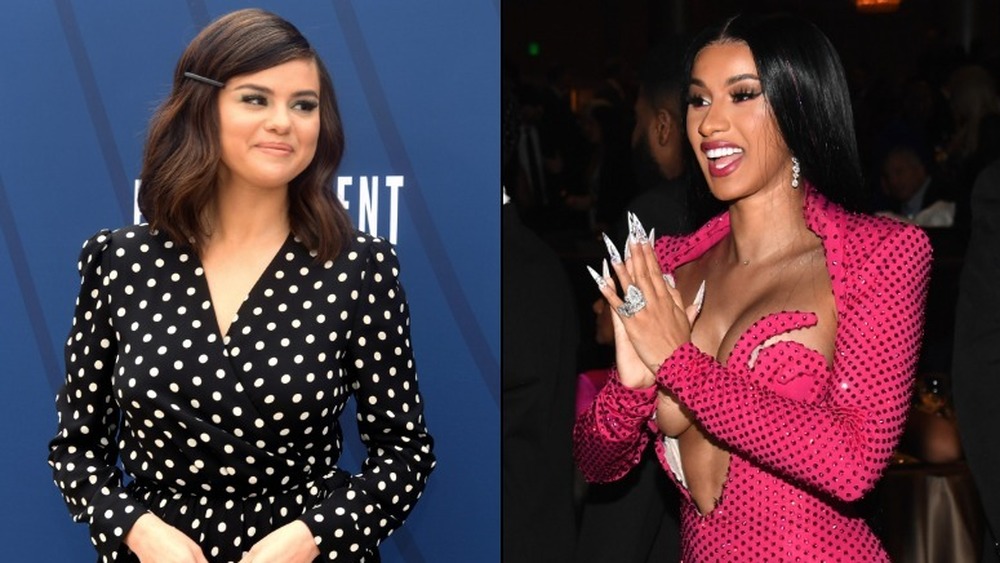 Rodin Eckenroth, Kevin Mazur/Getty Images
Cardi B's love for Selena Gomez is strong and it appears that the feeling is mutual. Soon after reassuring Gomez that she shouldn't retire from music, Cardi B sent out another tweet declaring the pop phenomenon as a "sweetheart." "I like Selena tho .I defend her cause she is such a sweetheart in person.Us celebs get picked apart all the time but she is just to sweet to go thru that.If she wants to leave ,leave cause you want too not cause of these f**kers," she wrote.
When attending the red carpet for WE Day in 2019, Entertainment Tonight showed Gomez a video clip of Cardi praising her, to which she responded, "I'm so obsessed with her. She's so sweet and very honest, and I respect that."
The duo previously worked together with Ozuna for DJ Snake's 2018 smash-hit "Taki Taki." The song proved to be a huge success and has been streamed over a billion times, according to Billboard. We can't help but wonder if Gomez and Cardi have another collab in the works. One can only hope, right?