The Surprising Reason Why Cardi B Hasn't Collaborated With Many Male Artists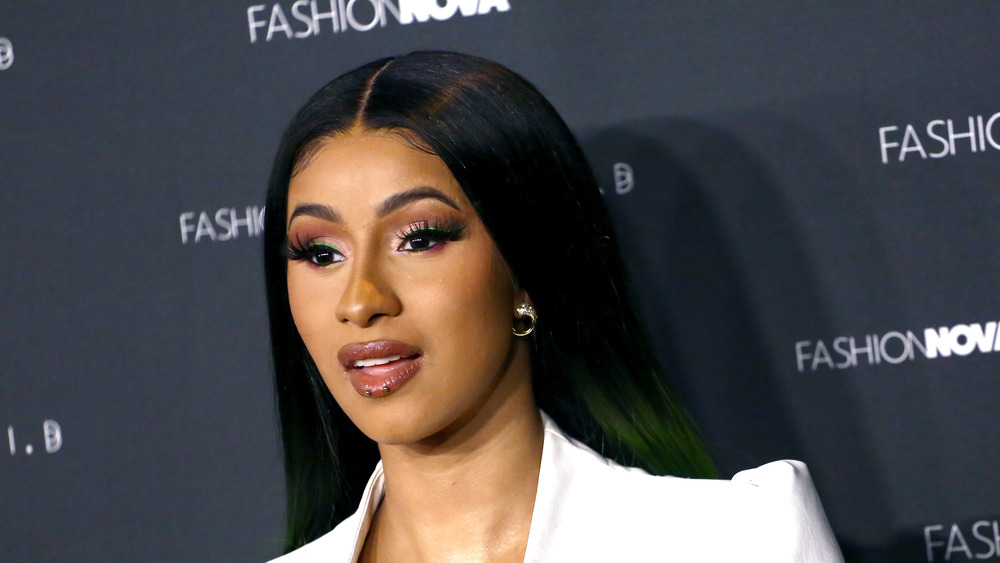 Tommaso Boddi/Getty Images
There's a lot of words one might use to describe "WAP" crooner Cardi B, but shy probably isn't one of them. Alas, that's the exact word the famous rapper used to describe herself in an interview with Billboard in honor of being named  2020's Billboard Woman of the Year.
When discussing why she opted to bring fellow female rap artist Megan Thee Stallion into her latest record, "WAP," Cardi B lamented the way the industry tries to pit female rappers against one another. "When female artists are rising, you don't have to put one down because the others are rising. Every single time a female rapper comes out, people wanna start fake beef. Maybe because they don't see me [with other women] as often as people want to," she theorized.
Cardi B also explained that she feels that female artists typically have it much harder than males and the expectations set out for them are much higher. "They want you to be Mother Teresa, they want you to put out music, and they want you to look a certain way. It's like, 'Y'all gotta chill — I'm just a regular-degular b****, man.'"
While she is more than comfortable collaborating with other females, she admitted that it's not as easy working with male artists. Why is that, you ask? Keep reading after the jump to find out!
Cardi B admits she still gets 'starstruck' by other artists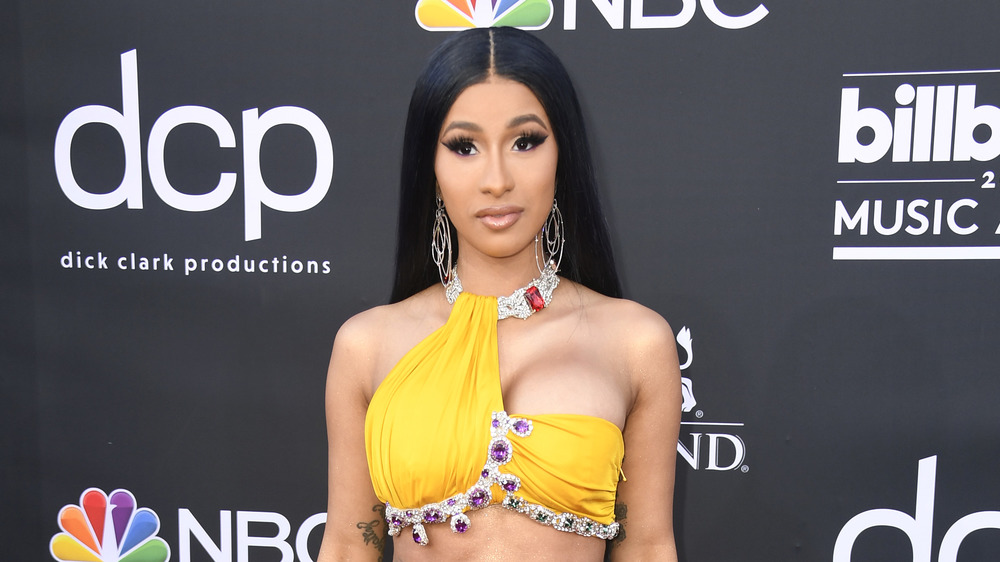 Frazer Harrison/Getty Images
During an interview with Billboard, Cardi B spoke candidly about why she finds it harder to collaborate and work with male artists. In short: she's simply too "shy" to ask.
"The thing is, I'm shy — and really shy to reach out to male artists, to be honest with you. That's why a lot of collabs that I want, I haven't gotten yet because I'm scared to reach out," the Billboard Woman of the Year confessed. 
And as it turns out, the famous rapper still gets "starstruck" when meeting other artists she admires. "I always get a little star-struck. I be thinking I'm corny, even though I'm funny," she admitted. Wow! Maybe stars really are just like us!
There's something else that Cardi makes no apologies for. When discussing the most recent election and her public support of president-elect Joe Biden, she made one thing clear: she is no one's lapdog! "I endorsed Joe Biden, but if I feel like Joe Biden is doing something wrong, I'm not going to stand by. I'm nobody's lap dog. I would probably call him myself and be like, 'Yo, you need to fix it.'"
Congratulations to Cardi B for staying true to herself and snagging the sought-after title of Billboard Woman of the Year! Brava!