Why Cardi B's Facing Backlash For Winning Billboard's Woman Of The Year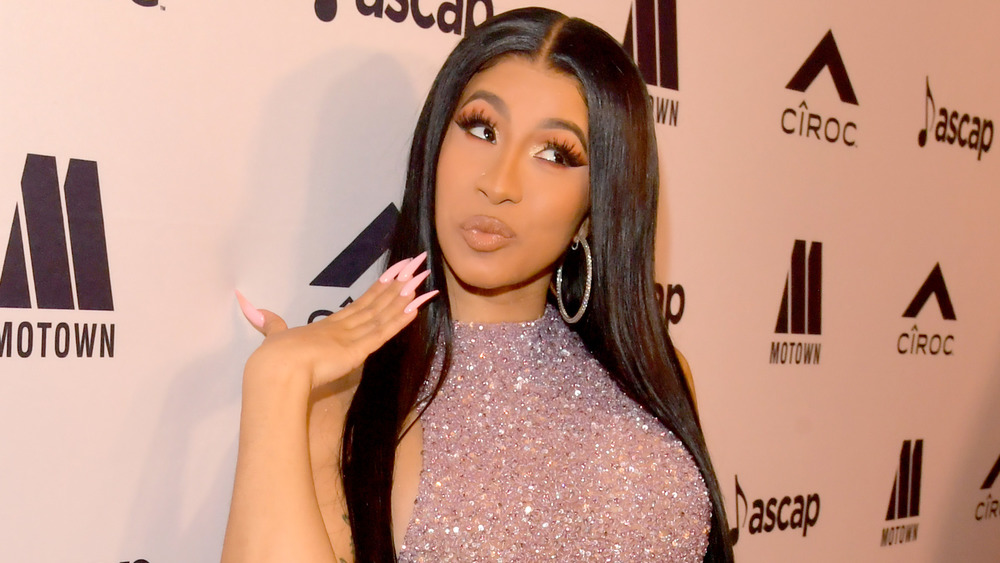 Lester Cohen/Getty Images
Cardi B is Billboard's 2020 Woman of the Year. The rapper has defied the terrible odds of 2020, shining through the coronavirus pandemic, and playing a role in the 2020 presidential election. According to Billboard, the Bronx native's fourth No. 1 hit, "WAP," featuring Megan Thee Stallion, her Reebok collection, and her work interviewing politicians during the 2020 election cycle were all factors that contributed to her Woman of the Year. The award has previously been given to Selena Gomez, Taylor Swift, Ariana Grande, and Billie Eilish.
Although the award is a celebration of the rapper's success, it was not long until haters rained on Cardi B's parade, as they questioned why the artist, who released only one single this year, would get the top honorary award at Billboard's Women In Music. Music fans expressed their confusion via social media, but it was not long before the rapper stepped in to shut the "cry babies" down. Cardi B took to Instagram to explain exactly why she deserves Billboard's Woman of the Year award.
Cardi B says she represents America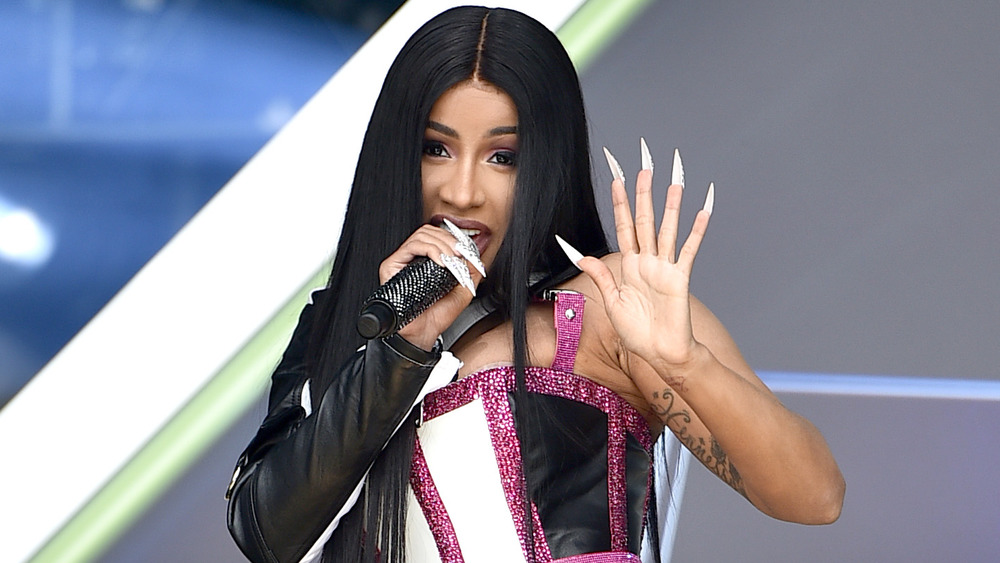 Theo Wargo/Getty Images
Cardi B is not one to keep her mouth shut when it comes to shutting down backlash. The rapper previously stood up for Kylie Jenner after fans complained about the reality star's appearance in Cardi B's "WAP" video earlier in 2020. Cardi B also stood up against fans commenting on the lavish gifts she gave her 2-year-old daughter Kulture, and the amount of Birkin bags she has bought for herself. With the announcement of the rapper winning Billboard's 2020 Woman of the Year, Cardi B once again took to Instagram in just a bathrobe to shut down the haters.
"For you cry babies like, 'What? She only got one song.' Yeah, I got THAT song, b***h. You know the one that sold the most, the one that streamed the most... The one that had your grandma popping her p***y on TikTok," said the rapper in the Instagram video (via E! News).
The artist continued, "Using my money, my own money, to meet up with these candidates like Bernie [Sanders]. Flying out, tired after shows. Yeah that's me, b***h. I represent America. Okay. And I wanted a change and that's exactly what the f**k I did... I'm just that b***h. Eat it up with a spoon." Cardi B captioned the post, thanking the BardiGang, her loyal fan group, for their support "while the world was against" her.