The Real Meaning Behind Ozuna X Karol G X Myke Towers' 'Caramelo'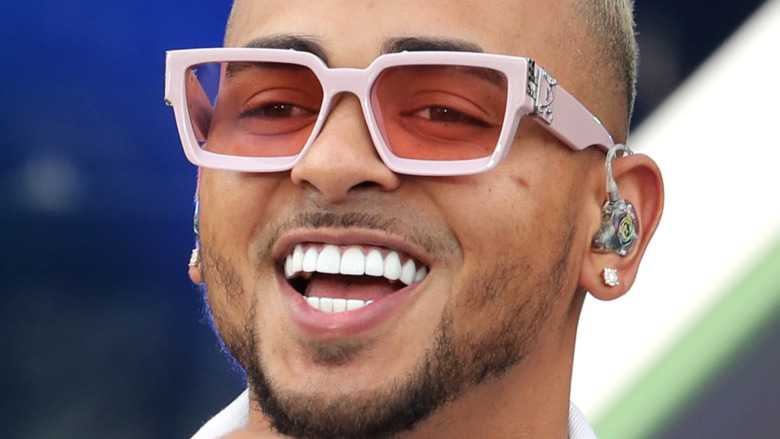 Tasos Katopodis/Getty Images
Ozuna is poised for a pop music takeover. The Puerto Rico-born singer is best-known for hits like "Una Locura" (which has 284 million Spotify streams and counting), "Del Mar," and for joining in on the Black Eyed Peas single, "MAMACITA," which sees his Reggaeton stylings on full display. 
Ozuna's hard work paid off at the Latin American Music Awards. According to Billboard, the singer's grandmother presented him with the Extraordinary Evolution Award in a "tender surprise moment," per the outlet, as they embraced during his emotional acceptance speech at the April 15 awards. "This angel taught me...that we were born to fight," he said on-stage, per Billboard. "That the worst battles are won on our knees. That life is not perfect. And that everything is in God's hands." He was nominated for seven awards at the Latin AMAs, proving his presence in Latinx music and pop music is on the rise.
When Ozuna isn't collecting awards, he's collaborating with artists like Karol G and Myke Towers, who are also well-known in the Latinx music space. In 2020, he teamed up with Columbian singer Karol G for "ODESEA," and did so once more (this time with Towers as well) for a catchy remix of his song, "Caramelo." In fact, it's not only catchy ... it's viral, racking up 471 million YouTube views and counting. Keep reading to see how the trio revamped Ozuna's "Caramelo."
'Caramelo' is a (literally) sweet ode to Ozuna's wife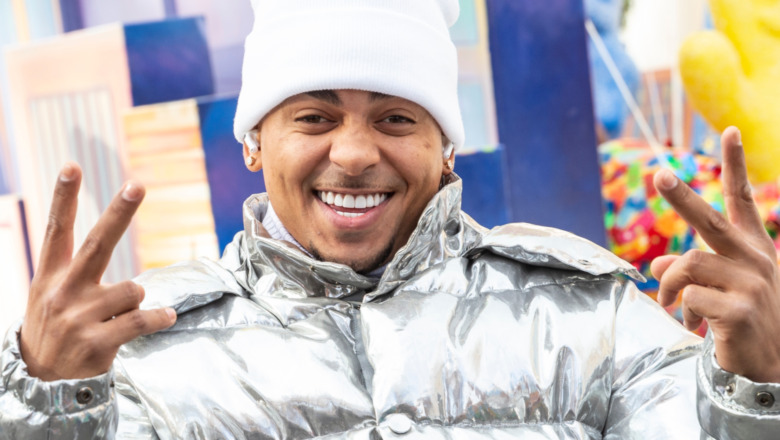 Shutterstock
So what is the meaning behind Ozuna's "Caramelo," featuring Karol G and Myke Towers? With lyrics that go, "I tried you again, your mouth does not lose its candy flavor / we let ourselves go, you are my bandit and I am your bandit," the song, as Billboard wrote, sees Ozuna telling, "the story of two people who have undeniable chemistry."
According to Genius, those two people would be Ozuna and his wife, Taina Marie Meléndez. The tune sees the musician vamping about how loving their relationship is. "The theme delves into a love relationship, told in a world full of sweetness," the outlet wrote. "On his journey, Ozuna tells all the tasty details of their relationship, using sweets as an analogy to describe the beauty of his wife." As Genius continued, "To promote the single, Ozuna began using the caramel emoji in his social networks, incorporating it in his biography and Instagram profile photo." The song was then, per the outlet, "officially announced on June 9, 2020." The candy-coated visuals of Ozuna's viral video certainly back up his social media revamp. The video sees that imagery come to fruition, and sees a great song made even better with a remix.
As Remezcla wrote, adding two more superstars makes the song, "more alluring and addictive." We couldn't agree more.