Who Is David Bromstad's Ex-Boyfriend, Jeffrey Glasko?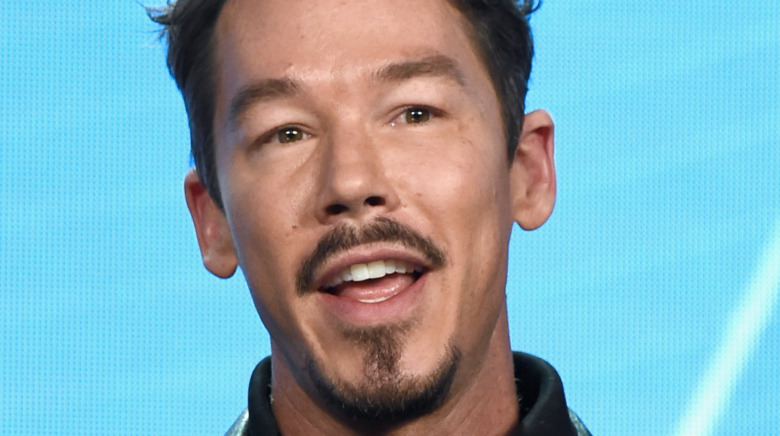 Amanda Edwards/Getty Images
Police officer Jeffrey Glasko was just your average blue collar resident living and working in Miami ... until he met HGTV star David Bromstad, that is. That's when his life took a sharp left turn into a world full of glitz and glam. Some time after coupling up with the "Color Splash" host, the former cop traded his badge in for a fancy new job title as "project manager and COO of David Bromstad LLC," as listed on his LinkedIn account.
Per TV Star Bio, Glasko first met famous designer David at a singles mixer event on Valentine's Day 2004 in sunny Orlando, Florida. It's reported that upon meeting one another, the two immediately hit it off and were inseparable soon after. But you know what they say — what goes up must come down. The couple went on to share more than 10 years together before ultimately calling it quits in 2015. But whatever happened to Glasko? And is he currently still relishing in his role as COO for his former partner? Keep reading to find out!
Jeffrey Glasko filed a lawsuit against David Bromstad
As the old saying goes... "Hell hath no fury like a lover scorned." Unfortunately that line couldn't ring more true for decade-long partners David Bromstad and Jeffrey Glasko as it's reported that the split between the two was anything but amicable.
As reported by In Touch Weekly, shortly after the pair went their separate ways, Glasko slapped David with a lawsuit citing "breach of an oral nuptial-like cohabitation contract and partition of the condo they shared." But that's not all. Glasko also alleged in court documents that his former beau and popular HGTV television personality "left him emotionally and financially devastated" after embarking on a downward spiral of drug use and solicitation of prostitutes. 
The circuit court judge presiding over the case, however, was not too keen on the accusations that Glasko hurled at David in the lawsuit, even referring to them as "among the most scandalous I've ever reviewed" and promptly wiped them from the suit. Alas, Glasko and his team of lawyers weren't done yet. In yet another complaint filed by Glasko in December 2015, Glasko noted even more salacious accusations, stating that David "began using funds shared with [Jeffrey] to pay for illicit drugs and prostitutes," which inevitably resulted in "a loss of trust and confidence." Once again, the judge simply wasn't buying it and dismissed Glasko's claims. It should be noted, however, that David denies all accusations.
Perhaps maybe not all is fair in love and war, after all.