Beyoncé Pregnancy Breaks Instagram Record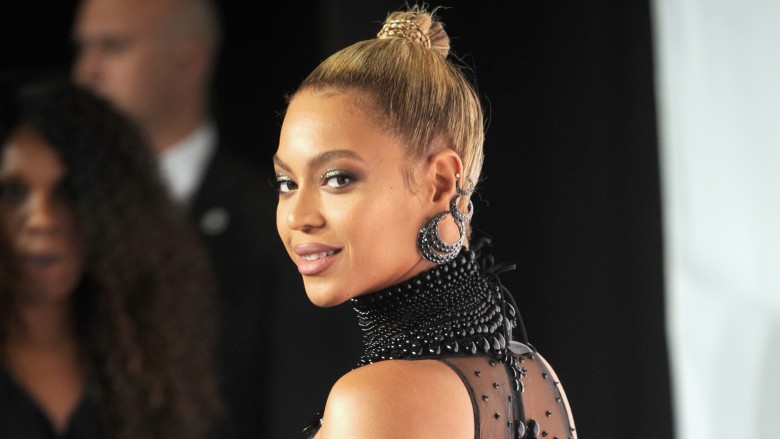 Getty Images
Beyoncé broke the Internet on Feb. 1, 2017, when she announced on Instagram that she and hubby Jay Z are expecting twins, and now, more details are emerging about the private star's pregnancy.
"Beyoncé had IVF to conceive and she is currently 14 weeks pregnant," a source told Radar Online. "Jay Z has been pressuring her to have more kids for so long and they have tried so many times with no luck. They are both absolutely through the roof right now!"
The couple is also supposedly shopping for a new mansion for their growing brood. "The pregnancy is absolutely why Beyonce and Jay Z are looking into getting a larger home," the insider told Radar Online. "They want to close on this deal ASAP, so the babies will be born into the new home and the stress of moving will be behind them. After all, it will not be the three of them anymore. It will be the five of them!"
Not everyone is thrilled about Beyoncé's baby news. TMZ reported that Goldenvoice, a subsidiary of AEG Live, the promoters behind the Coachella Festival, learned about Bey's pregnancy when the rest of us did. The promoters are reportedly concerned because Bey is scheduled to headline both weekends of the Indio, Calif. festival in April 2017 but will be close to her due date by then. TMZ said Beyoncé is having a "high-risk pregnancy" because she's 35, pregnant with multiples, and has had difficulties with pregnancy before. She reportedly suffered a miscarriage before getting pregnant with Blue Ivy and required bed rest while carrying her daughter. Regardless of whether or not Beyoncé performs at Coachella, TMZ noted that tickets nearly sold out for the annual event before the lineup was even announced.
Meanwhile, Variety reported that Bey dethroned pop star Selena Gomez to nab the most-liked Instagram photo ever. In June 2016, Gomez posted a sponsored photo holding a Coca-Cola bottle emblazoned with her "Kill Em with Kindness" lyric, "You're the spark," garnering 6,343,564 likes to date. Bey left her in the dust by a mile, garnering 8,607,817 likes in one day—despite having fewer followers than the former Disney star.
The Instagram snap was one of a slew of Sandro Botticelli-inspired pregnancy portraits, which she unveiled on her website Feb. 2, 2017. Beyoncé channeled the artist's image of Venus...because, well, Beyoncé may be as close as we'll ever get to a real-life goddess on Earth.