Amy Roloff's Net Worth: How Much Is The Little People, Big World Star Worth?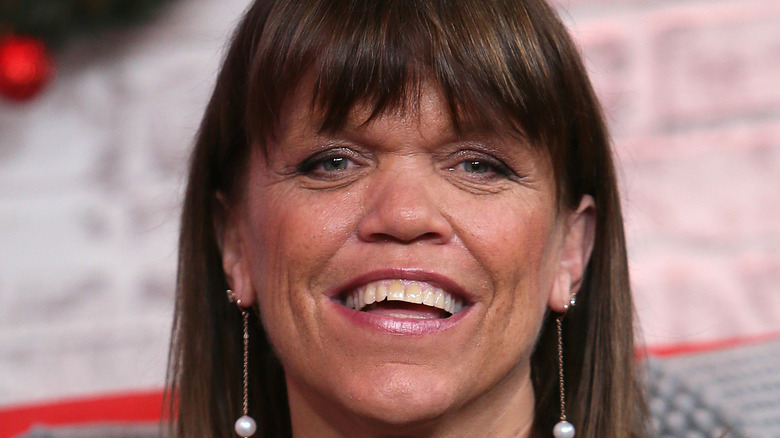 David Livingston/Getty Images
Amy Roloff is one of the most beloved stars on TLC, thanks to her family's hit show, "Little People Big World." The Roloffs first entered our living rooms in 2006, and they have enjoyed 22 seasons on air (via IMDb). The show is jam-packed with plenty of real-life drama, including Amy and Matt Roloff's divorce and the new romances in their lives. The show has awarded Amy, Matt, and their kids plenty of opportunities that they would never have gotten otherwise, but that wasn't always the case. 
In his 2006 book titled "Little Family, Big Values," Matt revealed a time when the family went through a significant financial crisis that nearly cost them their home (via Radar Online). "I wasn't spending enough time with Amy and the kids or tending to their needs, and I wasn't tending to our finances as well as I should have," he revealed. "It wasn't long before our resources began to dry up, and we were in trouble. I suddenly awoke to find my family in a very difficult financial situation, so difficult that there was a possibility we could lose the farm." Since then, the famous couple has come a long way both financially and romantically. While Matt moved on with Caryn Chandler, Amy moved on with now-fiance Chris Marek. Keep scrolling for details on how much Amy is worth.
Inside Amy Roloff's fortune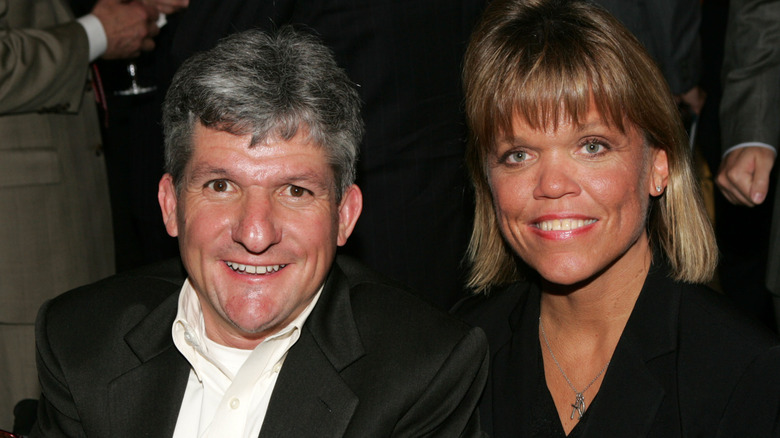 Thos Robinson/Getty Images
Amy Roloff and her ex-husband, Matt Roloff, have matching bank accounts. According to Celebrity Net Worth, the reality star is worth an impressive $6 million. Amy has been on "Little People Big World" for 22 seasons, but it's not well-known how much she makes each episode. Business Insider estimates that reality stars pull in about $7,000-$10,000 per episode after three successful seasons of the show. In Amy's case, that's a lot of cash from the show during its tenure. After her divorce from Matt, Amy still continued work on the family farm, which is estimated to bring in 30,000 visitors annually (via The Cinemaholic). According to Distractify, the family also offers private tours of the farm for $300 a pop.
In addition, Amy has authored a cookbook titled "Short and Simple Family Recipes," which has garnered 122 ratings on Amazon. In 2019, she also released a memoir titled "A Little Me," which boasts 500-plus reviews on Amazon. In her 2016 divorce settlement, Amy also got an equal split of their four companies: R6 Productions, Roloff Family Farms, R Pumpkin Productions, and Roloff Properties (via Radar Online). According to CheatSheet, Amy sold her half of the farm to Matt for $667,000, and she went on to purchase another home just 15 minutes away for $588,500. The five-bedroom, four-bathroom home is 3,700 square feet, and Amy shares glimpses of it on social media. We must applaud Amy and how far she's come after almost losing it all!