What Did Brad Pitt Study And Where Did He Attend College?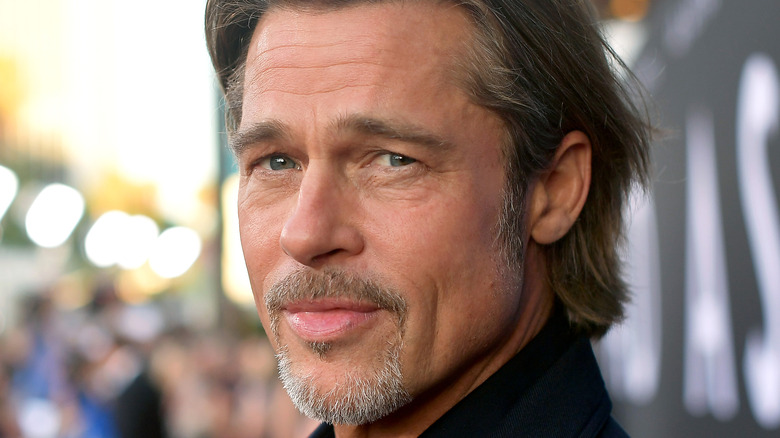 Matt Winkelmeyer/Getty Images
Brad Pitt's popularity far outshines the shade he's ever gotten from critics. Essentially the brand ambassador for Hollywood's good looks department, the rugged actor has enjoyed a decades-long career of diverse movie roles. He has received numerous awards and nominations, including two Academy Awards (one for his role in "Once Upon a Time ... In Hollywood"), and plenty of other accolades. What is there to say; he's Brad Pitt!
Pitt was born in Oklahoma in 1963 and raised in Missouri, per IMDb. He, "left college two credits short of graduating," as the outlet described, to pack his bags and take a stab at Hollywood. The actor may appeal to working-class sensibilities, but his (near-completed) college education proves he's well-studied, too. After all, the 60s were a significant decade for America's educational framework. According to Encyclopedia, the federal government had become "increasingly education oriented." It was evident that Pitt grew up in an America where he was not short of choices, even if it meant attending an acting school to hone his skills. But wait ... did it?
What did Pitt study, and where did he go to college? Did he attend art school to hone his craft? Let's take a closer look at the near-finished education that partly shaped who he is today. 
Brad Pitt was sporty in high school and wild in college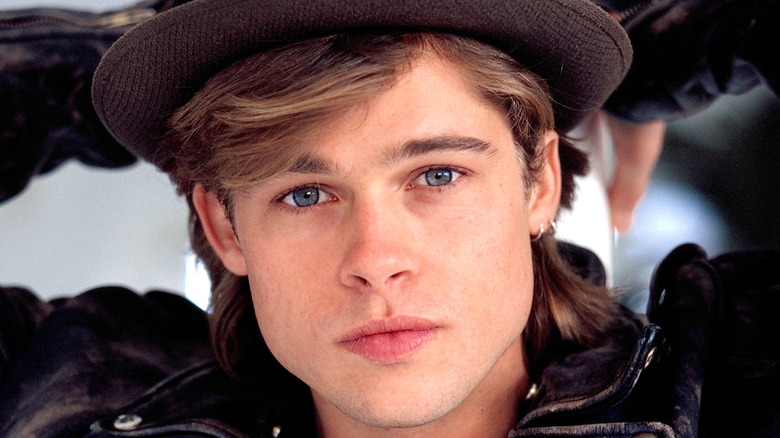 Michael Putland/Getty Images
Brad Pitt attended Kickapoo High School in Missouri and, perhaps unsurprisingly, was pretty sporty! "Baseball and I didn't get along that well," Pitt told Sports Illustrated in 2011, per People. "I wrestled one year. I dove one year. Everything [I tried] but baseball." We guess he had a lot of work to do to get ready for "Moneyball!" 
Pitt then studied journalism (interesting!) at the University of Missouri, before dropping out and working odd jobs while trying to figure out the Hollywood game. But even in college, Pitt got a dose of (future) Hollywood. He was roommates with Jason Priestley! "We lived on Ramen noodles and generic beer — the kind that came in white cans labeled 'beer' — and Marlboro Light cigarettes," Priestly described in his memoir, per Us Weekly. "We were broke," he wrote. "Just for fun, we used to have competitions over who could go the longest without showering and shaving." 
Author Mary McNamara also attended the University of Missouri's journalism school with Pitt. And she remembers him pretty well. As she told The Los Angeles Times, he was, a "cute frat boy in a polo shirt with the collar flipped up under a rugby shirt." So no, Pitt didn't study acting in college. But he seems to have gotten attention from the ladies!
Fraternity stories about Brad Pitt are something else
Shutterstock
Brad Pitt seems to have gotten a well-rounded college experience at the University of Missouri. In fact, some of his former fraternity friends have recalled some pretty outlandish tales about the now-father of six. 
"When a girl from one of our sister sororities turned 21, the Bares [Pitt's nickname, we presume?] would put her in a chair and come out butt-naked with pillowcases on their heads and do a choreographed dance for her," former college friend Thomas Whelihan told InTouch, per Digital Spy. "The girls would be laughing so hard. It was great!" And that's not all. "Once, during Spring Fling, Brad tanned the letters of the sorority house we were grouped with on his butt," another friend, Harry Lunt, said, per the outlet. "He mooned the whole crowd. Everyone thought it was hysterical." Sounds like a lot, but that's college, we suppose!
When Pitt moved to Hollywood, he chauffeured adult dancers to make ends meet. "My job was to drive them to bachelor parties and things," Pitt said at a Newsweek event, per People. "I'd pick them up, and at the gig I'd collect the money ... It was not a wholesome atmosphere, and it got very depressing." Well, without those wild years and Pitt hustling when he got to Tinseltown, we may not have the amazing star we have today.