Here's How Much Money NFL Superstar Russell Wilson Is Really Worth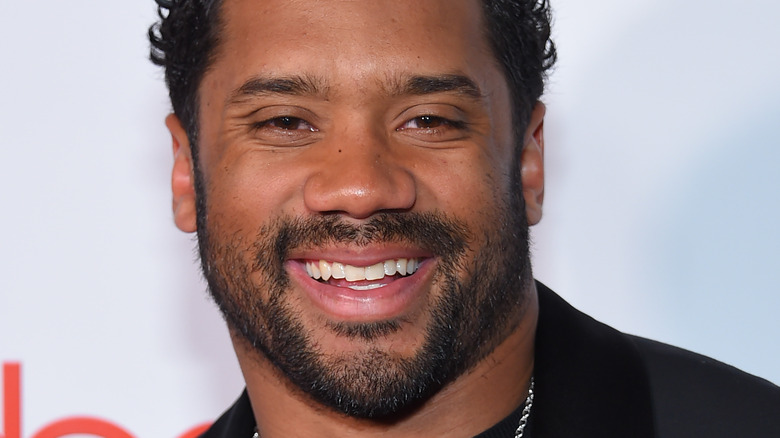 Shutterstock
Even those who do not watch much football are likely familiar with Russell Wilson. As quarterback of the Seattle Seahawks, Wilson is a dynamic presence on the field despite being only 5'11", which is considered small for a quarterback. He is also married to singer Ciara, making him well-known beyond sporting circles (via Brides). 
As of this writing, Wilson is considered to be one of the best quarterbacks in the NFL, which is interesting because football is not the *only* sport at which he excels. Per Sporting News, the superstar played football and baseball in high school and "wanted to be the best he could at both," according to ESPN. In 2014, Texas Rangers area scout Chris Kemp recalled to the outlet that "Wilson's athleticism was noticeable." Indeed, it was this same athleticism that ultimately made him indispensable to the Seahawks when he was drafted to the team in 2012. (Good thing he opted to prioritize a football career!) Just two years later, the quarterback led the Seahawks to a decisive victory against the Denver Broncos at Super Bowl XLVIII, according to Bleacher Report. 
With his dual sporting background, his Super Bowl ring, and his marriage to Ciara, it seems that Wilson truly has it all — and that includes an impressive net worth! But how did he accumulate this wealth, and how much is he worth today?
Russel Wilson uses his fortune to invest in himself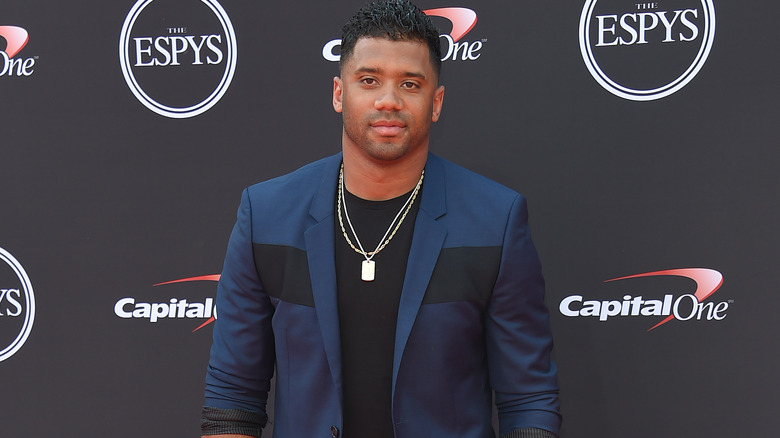 Shutterstock
Currently, Russell Wilson's net worth is estimated at $135 million, with a base salary of $35 million annually, making him one of the highest paid athletes in the world (via Celebrity Net Worth). It's an astonishing amount of money, especially for someone who has only played nine seasons in the NFL, and is set to earn more cash moving forward. Celebrity Net Worth reported that, in April 2019, Wilson signed a four-year $140 million contract extension, "which comes with a whopping $65 million signing bonus" and is the most lucrative deal in league history. 
It's likely that the sportsman will continue to keep playing football for years to come, as he spends "at least $1 million a year on his mind and body" to stay in peak condition, per CNBC. Appearing on "The Bill Simmons Podcast" in 2020, Wilson explained that he plans to follow in the footsteps of Tampa Bay Buccaneers quarterback Tom Brady and play "until he's in his mid-40s." To do so, "he employs a full-time 'performance team,' has high-tech 'toys' and spends seven figures a year on his health" (via CNBC). 
If things pan out the way he plans, Wilson will be raking in a fortune, but he definitely won't be going broke any time soon! With 5 million Instagram followers, he's sought after for endorsements with brands like Nike, Amazon, and Bose. Forbes estimates that Wilson makes around $9 million annually from endorsement deals alone.