The Real Reason Facebook Will Uphold Trump's Ban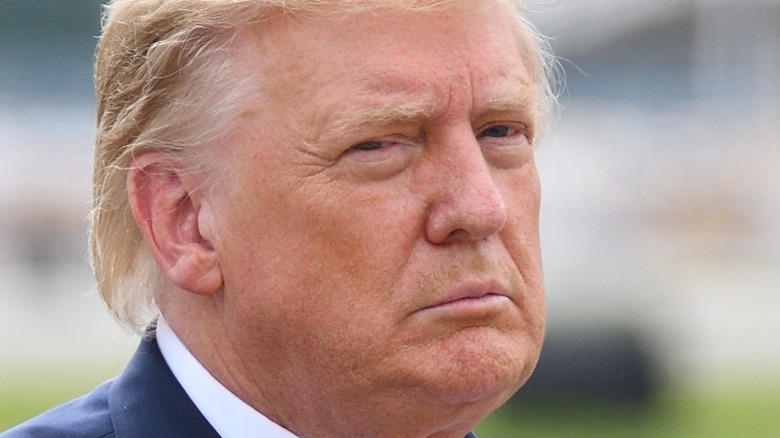 Shutterstock
Donald Trump's status with Facebook is now certain. The company's independent Oversight Board ruled on May 5 that Trump's ban from Facebook and Instagram is being upheld, per the Oversight Board's website. The decision came three months after the Capitol riots on Jan. 6, which resulted in the death of five people, The New York Times reported.
At the time, Facebook and Instagram indefinitely banned Trump due to false statements about the violence at the Capitol and the 2020 election. "We believe the risks of allowing the President to continue to use our service during this period are simply too great," founder and CEO Mark Zuckerberg wrote of the move. "Therefore, we are extending the block we have placed on his Facebook and Instagram accounts indefinitely and for at least the next two weeks until the peaceful transition of power is complete." YouTube and Twitter also barred Trump from its platforms.
So how did Facebook come to its decision? Here's the real reason the social media platform has booted him for now.
Facebook believes Trump 'severely violated' their rules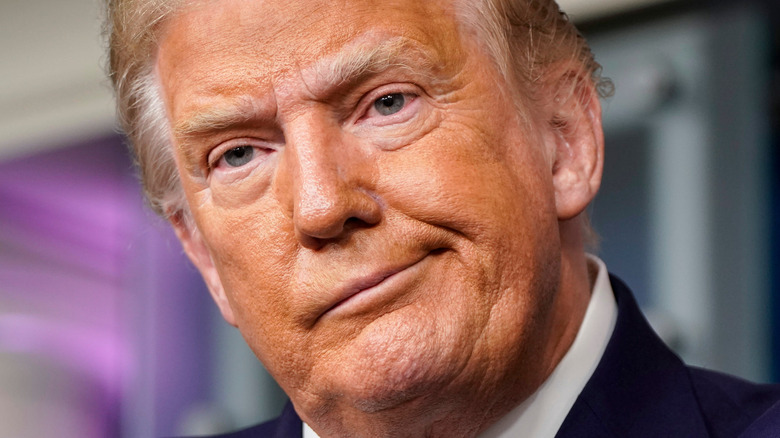 Shutterstock
Facebook's independent Oversight Board, for those who aren't aware, is a "court-like entity for appealing content decisions on Facebook-owned platforms. It's made up of 20 experts in areas like free expression, human rights, and journalism," CNN reported. The board's decisions are final, meaning Donald Trump must accept the May 5 ruling.
On their official website, the decision read, "The Board has upheld Facebook's decision on January 7, 2021, to restrict then-President Donald Trump's access to posting content on his Facebook page and Instagram account." As for why the company decided to keep in place Trump's ban, the board explained in a tweet, "Trump's posts during the Capitol riot severely violated Facebook's rules and encouraged and legitimized violence."
However, the board also noted, "It was not appropriate for Facebook to impose the indeterminate and standardless penalty of indefinite suspension. Facebook's normal penalties include removing the violating content, imposing a time-bound period of suspension, or permanently disabling the page and account." This means Facebook has six months to "review this matter to determine and justify a proportionate response that is consistent with the rules that are applied to other users of its platform." A tweet noted that "Facebook can either impose a time-limited suspension or account deletion."
Trump has not addressed the decision as of this writing. Of course, it's safe to say the resolution has people talking.