The Real Reason You Recognize The Actor In The Expedia 'All By Myself' Commercial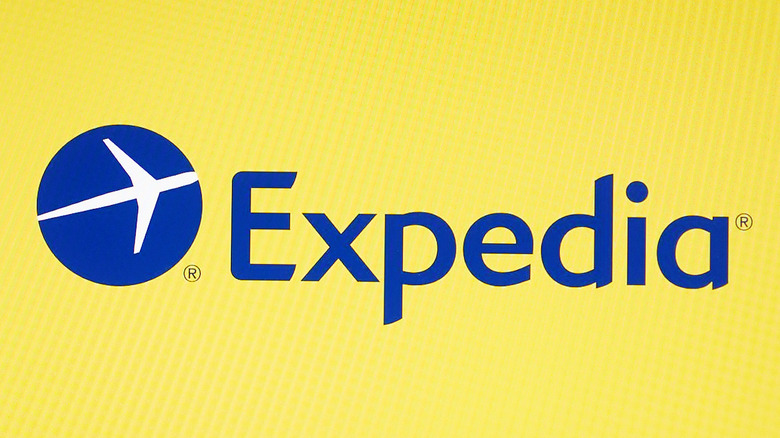 Bloomberg/Getty Images
No ... you're not having deja vu! Popular online travel company Expedia enlisted the help of one of Hollywood's latest and greatest in their most recent commercial. As reported by All TV Spots, the premise of the new advertisement is to show travelers that who you bring along on a trip really does matter.
In the 56-second spot, the main character finds herself in a precarious situation when what was supposed to be the trip of a lifetime goes awry. Soon, the destitute traveler becomes the victim of a missed flight, is unable to locate her hotel, and even finds herself in the midst of a tourist trap, tangled up in a sea of influencers looking for their best angles all while serving their very best smize. Definitely not what the solo traveler envisioned prior to embarking on the journey.
Fortunately, Expedia was ready to bust in and save the day trip! Keep reading after the jump to learn who the travel company enlisted to rescue the poor traveler and reset the course of a no-good, very bad vacation on their latest promotion.
Rashida Jones plays the role of Expedia's vacation fairy godmother
As reported by All TV Spots, Expedia brought in the big guns for their latest commercial: "Parks and Recreation" star Rashida Jones. While Jones is best known for her roles on various television series, including Fox's "Boston Public" and NBC's "The Office," it appears she's not above taking on a commercial gig every now and then — especially when she gets to play the heroine in said commercial.
Just when the wayward traveler thought all hope was lost, Jones bursts onto the scene singing a variation of the famous lyrics to Eric Carmen's popular hit "All By Myself" and whispering a simple, "I got you." In the blink of an eye, Jones, who acts as the vacation fairy godmother, quickly sets about righting all of the trip's wrongs from start to finish, including rescuing the unsuspecting traveler from the tourist trap crawling with snap-happy influencers. PHEW!
As the commercial comes to a close, Expedia reminds the audience that "like a great companion, Expedia has your back throughout your journey. It matters who you travel with." In short: Travel with Expedia ... or else!