The Real Meaning Behind Olivia Rodrigo's 'Deja Vu'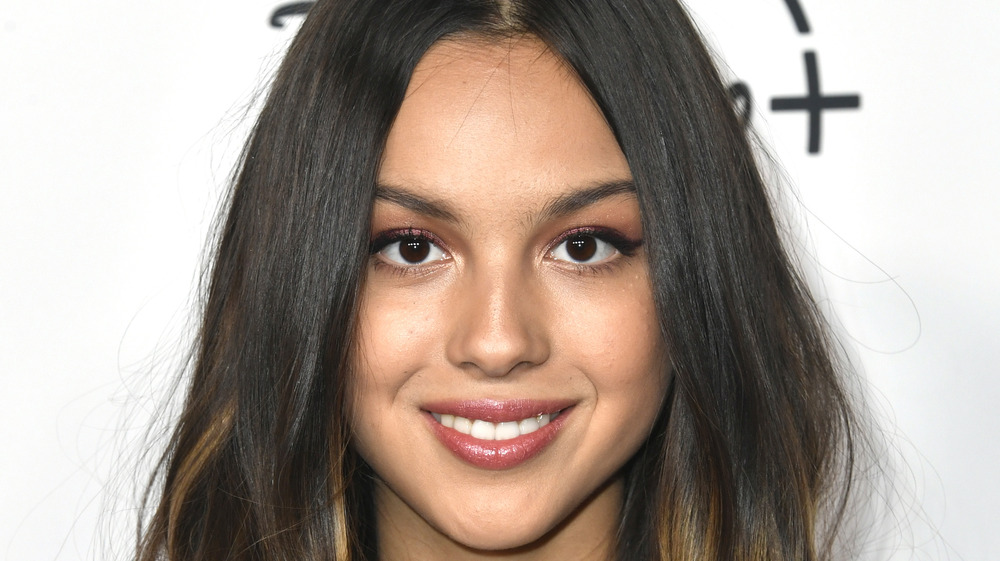 Frazer Harrison/Getty Images
Olivia Rodrigo stormed the charts in January 2021 with her debut hit, "Drivers License," and her follow-up single, "Deja Vu," is already making waves. But let's back up a bit. After her first single blew up, the singer-actor told Vogue, "It's quite strange because my entire life has changed in a week and also nothing has changed at all. Every day I'm in my house, doing my homework, but people who I've looked up to since I was 10 are reaching out and saying they love my music. It's a strange sort of paradox."
At the time, Rodrigo also hinted at the artists she would love to collaborate with in the future. "I'm the biggest Swiftie and she inspires every song I've written," she shared, adding that she also looks up to Gwen Stefani and Lorde, calling the latter "the greatest lyricist of our generation." Much like those artists, Rodrigo already boasts a passionate fanbase, who she won over with her songwriting ability and the true story behind "Drivers License." However, those fans were left searching for answers in late March 2021, when the Disney star unexpectedly deleted her Instagram account in preparation for her next move, which she confirmed on March 29.
"My new song deja vu is out Thursday at 9am pst," the singer informed fans on Twitter. Showing off some collage-style cover art, she added, "I promise it's not an April fools joke lol." So, what's the story behind Olivia Rodrigo's "Deja Vu"?
Olivia Rodrigo's new song is "not like 'Drivers License' at all"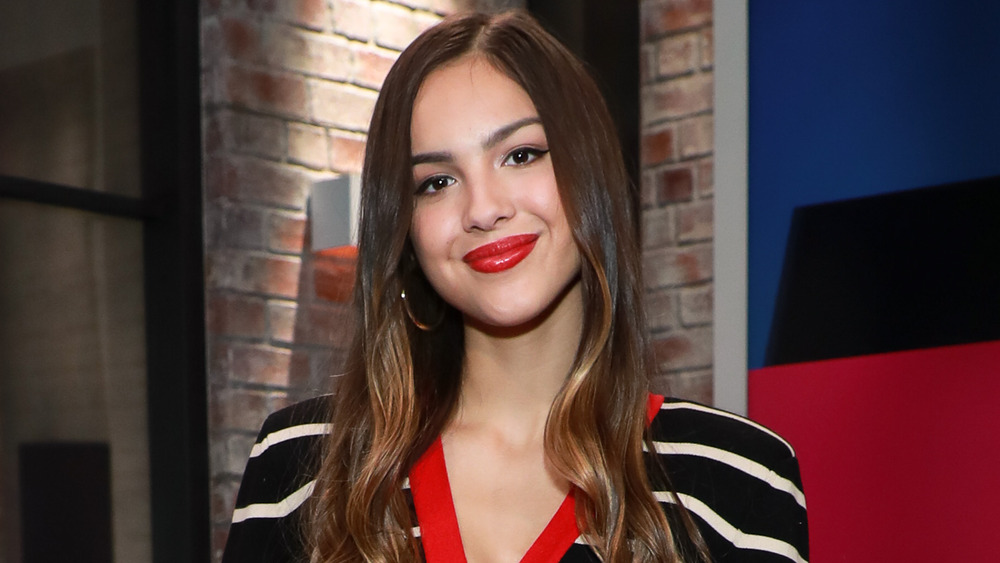 Jason Mendez/Getty Images
During an interview with MTV's Kevan Kenney on March 29, 2021, Olivia Rodrigo revealed that "Deja Vu" differs from her first massive hit. "It's definitely not like 'Drivers License' at all, which I'm really excited about," she shared. "I think people are gonna get to see another aspect of my music and my songwriting. So, I'm super stoked and also really nervous." 
While her sophomore effort is also about a breakup, it does take a different approach from "Drivers License." The lyrics, per Genius, begin with a list of romantic activities: "Car rides to Malibu / Strawberry ice cream, one spoon for two," Rodrigo sings, before introducing a twist: "So when you gonna tell her / That we did that too?" The chorus then asks her ex, "Do you get deja vu when she's with you?" As Rodrigo explained to Rolling Stone, "Sometimes when you break up with someone and watch them live the life they lived [with you] with another partner, that can be really frustrating. I think that's a universal, relatable thing that happens."
Rodrigo, whose debut album will drop on May 21, also told Variety, "The concept of deja vu has always fascinated me and I thought it would be cool to use it in a song around the complex feelings after a relationship ends." She added, "I started writing and recording 'Deja Vu' last fall and had so much fun creating the different melodies and sonic textures that you hear throughout."