William And Kate Just Changed Their Instagram Handle. Here's What We Know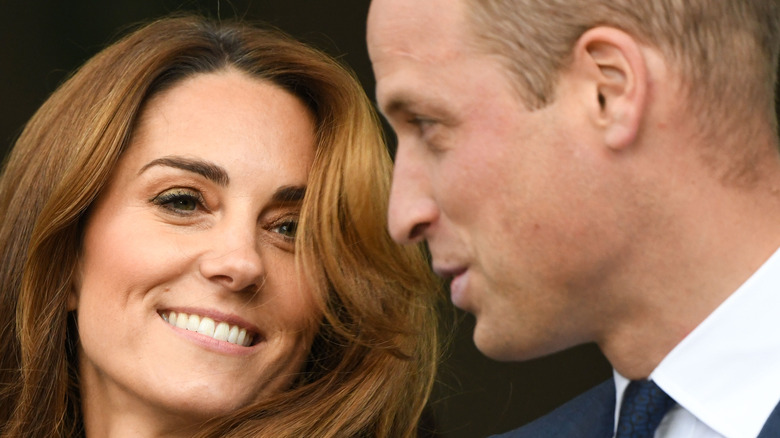 Shutterstock
Anyone who spends a lot of time online and tends to follow what famous people are up to have likely noticed that the royal family has embraced social media. Along with popping up on Twitter and YouTube, the royals also have a strong presence on Instagram.
If you're interested in keeping up with Queen Elizabeth, then you can visit the general @TheRoyalFamily account. Prince Charles and his wife, Camilla Parker Bowles, post about their lives at @ClarenceHouse (or rather, their social media team likely posts on their behalf). Of course, Prince Harry and Meghan Markle used to be active on Instagram at @SussexRoyal, but have stepped away from their royal account for now. You can also get a glimpse at Princess Eugenie's life on the popular platform, but you won't be able to follow her sister, Princess Beatrice, as she has a private account which "supermodel Karlie Kloss accidentally exposed," according to Cosmopolitan.
However, if you follow Prince William and Kate Middleton, then you might notice that they've changed their Instagram handle. Read on to find out where to find them now, what happened to their old account name, and what people think about the change (hint: people are not impressed with what the royals have chosen for a few different reasons).
Prince William and Kate Middleton's new Instagram handle isn't going over well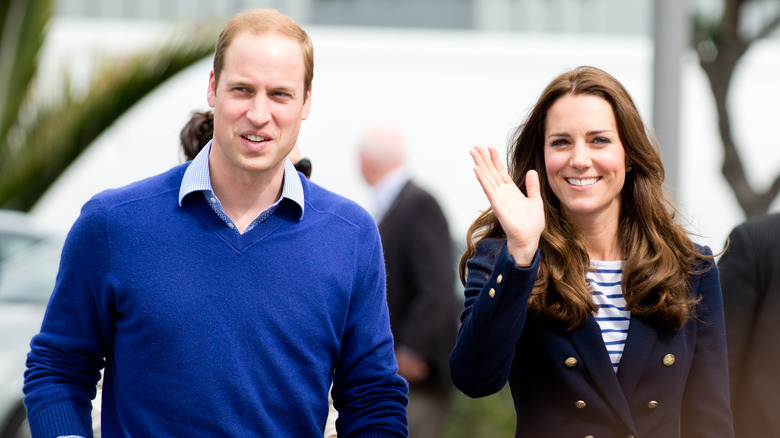 Shutterstock
Just days after Prince William revealed that he would be taking a break from social media in order to take a stand over an important issue, the royal and his wife, Kate Middleton, apparently decided to change up their Instagram handle. Although they can still be found at @KensingtonRoyal on Twitter, royal news editor Omid Scobie pointed out in a tweet that the couple had switched over to a "new, more personal handle" on Instagram, adding, "They have ditched 'KensingtonRoyal' for a more personalized (but wordy!) 'dukeandduchessofcambridge.'" That's right, you'll now have to click on or type in @DukeandDuchessofCambridge to find Instagram posts from William and Kate.
While the change may not seem like a big deal, plenty of people were pretty unimpressed. "What's sad is they think that reads as personal and not overly wordy and just a bunch of letters crammed together," one person tweeted (it's 25 letters and a symbol, if you're curious). Another asked, "What's wrong with The Cambridges? Are the titles so important that you had to cram them in the handle?"
Still more social media users wondered why they didn't go with other options. "[T]hey could've just gone with an acronym," someone noted, while others suggested "CambridgeRoyal" and "Willandkate."
As for their old handle, @KensingtonRoyal has been put aside but hasn't been given up, so, unfortunately, you won't be able to snap it up and pretend to live like the royals on social media.