Will Princess Anne Take Over Prince Harry And Prince Philip's Military Patronages?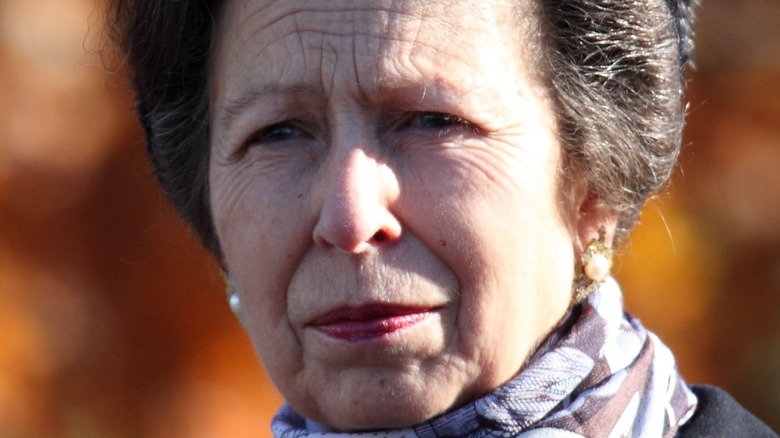 Shutterstock
A number of royal titles have recently been returned to Queen Elizabeth, and it's up to Her Majesty to redistribute them among the remaining members of the royal household. For one, when Prince Philip died on April 9, 2021, all of his patronages were returned to his wife and, as Daily Mail noted, there were a lot of them. That's because The Duke of Edinburgh not only had a full title that was 133 words long, but he held ties to 992 organizations as either president, patron, or honorary member.
Meanwhile, when Prince Harry and Meghan Markle decided to leave royal life to embark on a new journey in the States, the Duke of Sussex was stripped of his royal patronages and honorary military titles and those too were returned to the queen. Remember: It was the very reason he couldn't wear a military uniform to Prince Philip's funeral.  
Now, it seems that Princess Anne may soon take over some of the princes' royal patronages. As The Daily Star reported in May, the daughter of the queen and Prince Philip "took center stage" as the royal family marked Anzac Day, which commemorates the Australian and New Zealand forces. She and husband Vice Admiral Sir Tim Laurence attended two services in London on behalf of the family and laid wreaths, which left some wondering if Princess Anne was preparing to accept greater military titles and duties. 
Will Princess Anne receive the princes' military patronages?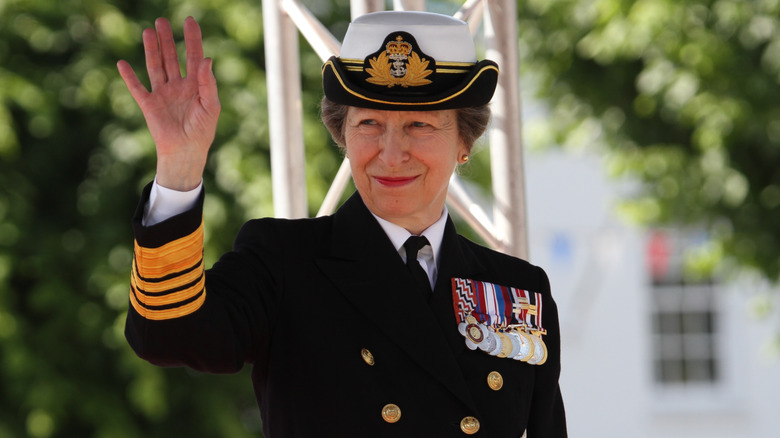 Shutterstock
On May 5, Thomas Mace-Archer-Mills, the founder of the British Monarchists Society, told The Daily Star why he believes Princess Anne should (and will) receive some of Prince Harry and Prince Philip's military patronages. Calling out her character as a perfect fit for the role, Mace-Archer-Mills noted, "She is no nonsense, duty, to the point, she's not one for small talk, she tells it straight and that's what the military is about. Her very demeanor is very good for the patronages that her father had," he explained, adding that, perhaps most important of all, "She commands the respect of the armed forces and that's why she will be given more of those honorary patronages which will have been left behind by Philip and her nephew chose to abandon."
What's more, Mace-Archer-Mills also told the outlet that the fact that Princess Anne is married to Vice Admiral Sir Timothy Laurence, a "military man," helped her cause, as did her overall work ethic, which she inherited from Prince Philip. "Princess Anne is very happy where she is: she's not one for fuss, just like her father," he continued, saying, "She's time after time considered the hardest-working member of the royal family. It would be a shock if she was not at least given the opportunity to decline some of those patronages that have opened up," he concluded.