Kelsey Owens' Net Worth: How Much Is The Siesta Key Star Worth?
MTV's "Siesta Key" made waves when it first hit airways in July 2017 as the latest unscripted reality show to follow in the footsteps of "Laguna Beach," "The Hills," and other shows alike. However, the cast of "Siesta Key" proved to be unlike the rest with their younger demographic of stars who are all trying to make it as creatives in a social media-centered world.
As for cast member Kelsey Owens, she stepped onto the Floridian shores as an aspiring model from Saint Louis in 2017 and is now a full-fledged TV personality after three seasons on the show, per Gossip Gist. Of course, sharing her rise to the top for all to see came with a big payout and she shows no signs of slowing up any time soon. In fact, she is set to star in Season 4 of the show, which airs May 12 on MTV.
With her impressive social media following and her work on the small screen, there is no doubt that this one is a star. Keep scrolling to see how much the influencer and reality star is worth thanks to her growing career.
Kelsey Owens is worth a pretty penny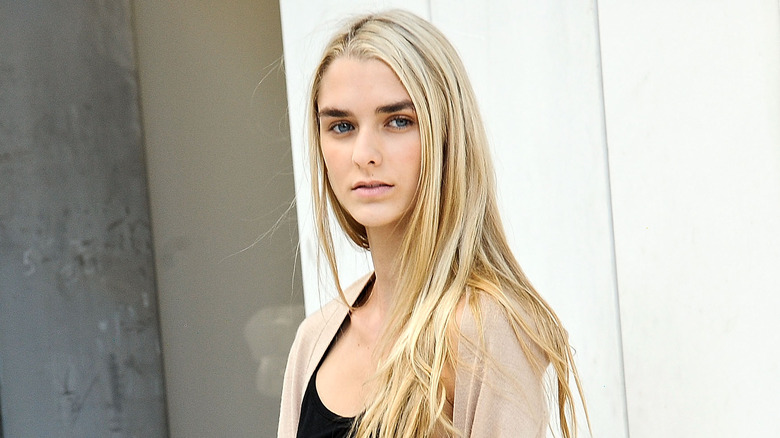 Daniel Zuchnik/Getty Images
Aside from Kelsey Owens' four seasons on "Siesta Key," which seems to pay pretty well on account of her lavish lifestyle, the model probably makes a lot of her income through social media, like many of today's influencers.
With an Instagram following of 630k followers, it's no surprise she's had her fair share of endorsement deals, even revealing she is "#sponsored" by Bud Light in March. She also owns a self-titled swimwear company, and luckily for her, she can be her own model. As for her career on the runway, Kelsey has modeled for Mother Management and Net Models NY. However, her side deals could just be for fun, considering she takes home an estimated salary of $500,000 as of 2020, per Gossip Gist. Based on her property and earnings, the website estimates her net worth to be around $2 million. Not too shabby for a reality star on the rise!