The Truth About The Dog Breed Queen Elizabeth Created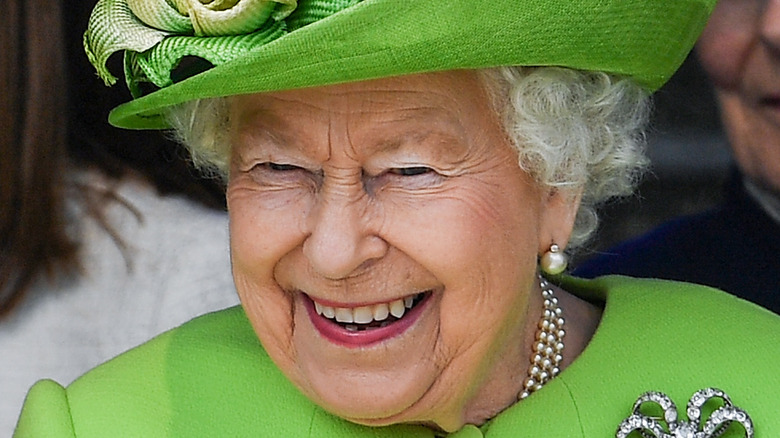 Jeff J Mitchell/Getty Images
Just like countless other families around the world, the royal family loves to keep pets around. For instance, they're known for their love of horses (did you know that both Princess Anne and her daughter, Zara Tindall, were Olympics riders?). On top of that, Prince Edward and his children have a tortoise at home, while Meghan Markle revealed that she and Prince Harry keep chickens in a coop for little Archie. Of course, the family is also fond of dogs, which is why various royals have pups from a range of different breeds.
When it comes to Queen Elizabeth, she famously has a soft spot for corgis. Indeed, she's been a fan of the breed since she was a child and has had plenty of corgi companions over the years. However, it turns out that corgis aren't the only kind of dog that she's kept as a pet. In fact, she had a few pups that were a breed that the royal created herself. Granted, she didn't mean to do it. That's right — the new breed was the result of an accident.
Queen Elizabeth accidentally created dorgis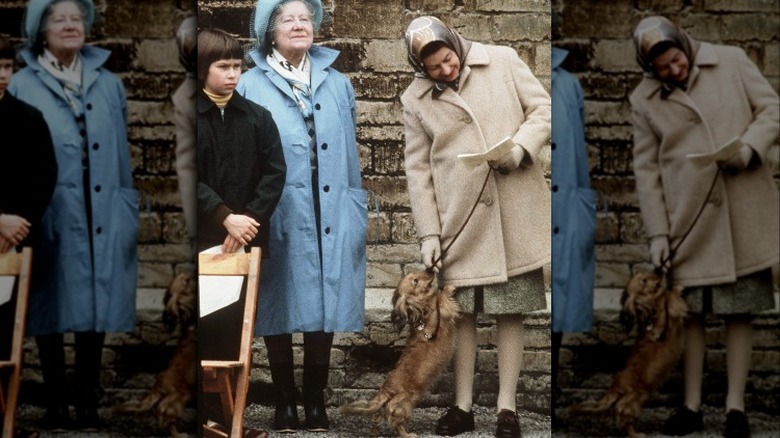 Anwar Hussein/Getty Images
While Queen Elizabeth has been a corgi owner for most of her life — more specifically, Pembroke Welsh corgis, "a breed developed for herding cattle," according to Vanity Fair — she has had a few other dogs that were slightly different. In fact, they were a mix between a corgi and another kind of dog.
Have you ever heard of a "dorgi"? Vanity Fair explains that the breed was accidentally created back in 1971 when "one of the queen's corgis named Tiny mated with Princess Margaret's dachshund Pipkin and gave birth to six puppies." Yep, a dorgi is a mix between a dachshund and a corgi — how adorable is that?!
While corgis are "famous for [their] distinctive short legs and standing-up ears," as CNN notes, the queen's dorgis were born with shaggy (if pristine) coats and floppy ears, making them look more like long-haired dachshunds as opposed to extra-lengthy corgis. Seriously, the accidental dogs were so downright cute that more than one of them, including a pup named Vulcan, appeared on a 2016 Vanity Fair cover along with the queen in an image that was shot by famed photographer Annie Leibovitz. Sadly, Vulcan died in 2020, but was survived by fellow dorgi, Candy.