Siesta Key: The Truth About Juliette Porter And Alex Kompo's Relationship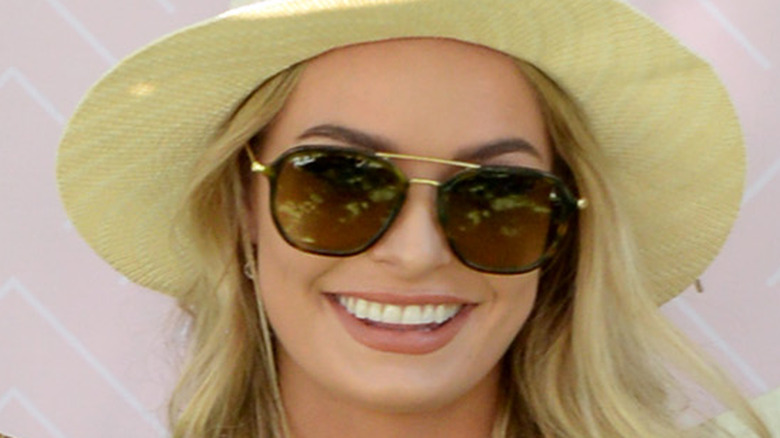 Vivien Killilea/Getty Images
The drama never ends with the "Siesta Key" crew, especially between Juliette Porter and Alex Kompo. The two dated on and off for two years, and in Season 3 of the show were seen hooking up, even though Kompo was already dating Alyssa Salerno at the time. Juliette told Us Weekly, "He was begging. I did not go searching for that. Chloe [Trautman] will tell you he was knocking on our door in the middle of the night." She added, "I think that if I had said no, then he could have argued in the future, 'I was never going to sleep with her, I never wanted to. I never tried.' I think there was part of me that wanted to know that he did not change. He didn't change for her. He was never going to change, and he was going to continue to act that way for a long time. I'm assuming maybe he's different now."
Kompo was fired from the show in the summer of 2020 for making racist comments and now has a baby with Alyssa. Meanwhile, Juliette also has a new boo in Sam Logan. So they've both obviously moved on from their relationship in some way, but are they still friends at all? It's complicated. 
Juliette never stops talking about Alex
Juliette Porter never misses a chance to trash her ex Alex Kompo. After Alex and Alyssa Salerno announced that they had a baby together, Juliette told Entertainment Tonight that she still didn't think that their relationship would work out, though she hoped he would be a good father. She said, "I think that he will be a great father. He loves kids, I just wonder [if] he may not be fully available as a father should be, because that's a full-time job if you want to do it properly, and I would be interested to see if he really does commit. I don't know if he's going to completely commit to [Salerno] — I don't think he will."
She added that she had always thought the door would be left open with Alex, because it was "never really" over with him. But now that he's a dad? "I'm 22 and I don't have any desire to be a stepmother," she told the outlet in another interview in January 2020. That was before he was fired from "Siesta Key," though. After that, she defended MTV's decision and blasted fans who were begging for him to be hired back. "It's not even subtle racism. It was, like, blatant racism," she said, via Us Weekly.
So it's safe to say that these two are done for good, even as friends and co-workers.