Inside Chris Pratt's Relationship With Arnold Schwarzenegger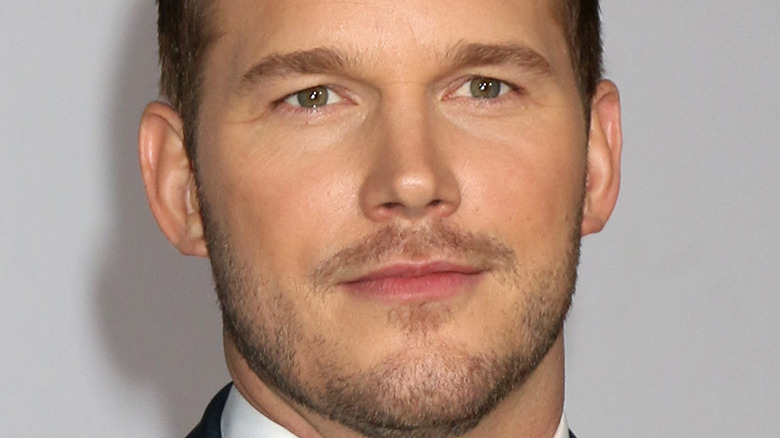 Shutterstock
Father-in-laws can be intimidating. The situation might be extra intimidating when the father-in-law in question happens to be the actual Terminator. 
In June 2019, Chris Pratt married Katherine Schwarzenegger, daughter of Maria Shriver and Arnold Schwarzenegger. Previously, Pratt was married to actor Anna Faris, with whom he shares a son. After the dissolution of his and Faris' marriage, Pratt began dating Katherine — and it was all thanks to some matchmaking on the part of her mom. Shortly after their courtship began, a source told People that "Maria helped set them up." Evidently, Shriver should officially go into the matchmaking business because she really hit a home run with this pairing. After he officially joined the Schwarzenegger family, Pratt and Katherine welcomed a daughter in August 2020.
While things are clearly going well between Pratt and Katherine, what are things like for Pratt and his father-in-law? Let's get to the scoop.
A gym session brought Arnold Schwarzenegger and Chris Pratt together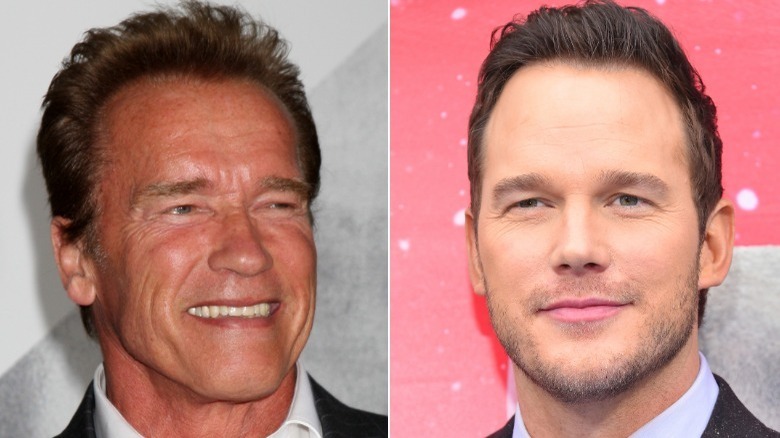 Shutterstock, Shutterstock
Chris Pratt and Arnold Schwarzenegger sure seem to adore each other — which is a good thing considering that Pratt is now a major part of the family, thanks to his marriage to Arnold's daughter Katherine Schwarzenegger. When Arnold appeared on "Jimmy Kimmel Live" in October 2019, he had nothing but good things to say about Pratt. 
"Not only a very talented guy and a great actor, and a great son, all this stuff," the "Total Recall" star said of his son-in-law. "But a really kind man, and kind to my daughter, which is the most important thing for me." Arnold also touched on what it's like when someone brings another successful action star into their family. "I said, 'Do you have to be so competitive?' he joked. "'Do you have to have a guy that's taller than me, that is bigger than me, that is doing bigger movies than me, and all of this kind of stuff that makes more money than me? What is going on here?'"
To that point, the first time he met his future father-in-law, Pratt asked if they could hit the gym. Arnold joked that pumping iron was the ultimate "decision-making factor."
In January 2021, the two shared a funny moment when Arnold accidentally referred to his daughter's husband as Chris Evans on an Instagram telethon that Pratt was hosting (via Today). Both laughed about it and happily moved on, so it sure looks like Pratt and Arnold have a solid relationship.