The Time A Young Beyoncé Met Selena At The Mall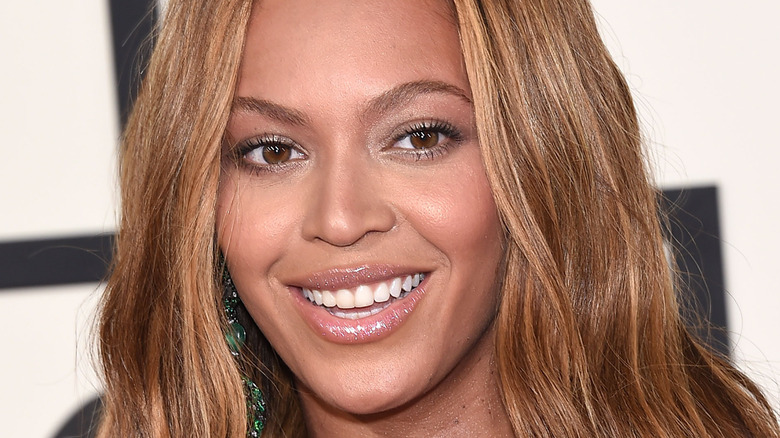 Shutterstock
Beyoncé Knowles has been part of the music industry for decades. The Houston native began singing in a pre-Destiny's Child girl group called Girls Tyme in 1990, when she was only 9 years old, alongside Kelly Rowland and LaTavia Roberson (via MTV). And apparently, Beyoncé was a pretty big fan of Selena Quintanilla back then.
It should not be all that surprising, as both Selena and Beyoncé were born in Texas, with the Queen of Tejano music becoming super popular in her home state. So it's easy to see how Bey was exposed to Selena's music early on. Still, fans weren't expecting to see an encounter between the two in Netflix's new show, "Selena: The Series."
In one particular scene, a young Beyoncé (played by Giovanna Bush) can be seen running into Selena (played by Christian Serratos) at the Galleria Mall in Houston. And Beyoncé's surprise appearance in "Selena" has fans going wild.
Beyoncé was completely starstruck by Selena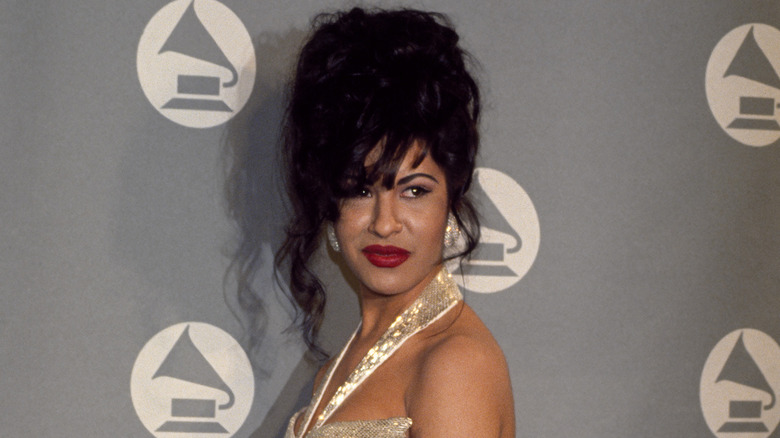 L. Busacca/Getty Images
In the episode, Beyoncé runs into Selena Quintanilla while walking outside of the mall with her mother Tina Knowles-Lawson and younger sister Solange. And, apparently, pre-fame Bey was completely starstruck to the point where her mother asked who the woman was.
"She's a famous singer, mom! Be quiet," Beyoncé says in the scene. "You're a singer, too! Tell her," her mom says. Unfortunately, she did not work up her courage to walk up to Selena, but managed to say hello as she walked by. Did the encounter ever happen IRL, though?
Yes, according to an MTV Trés interview Beyoncé did some years later (via People). "I did actually meet Selena in the Galleria Mall in Houston, but I didn't say much to her because I wasn't a celebrity," she revealed. "I just saw her and said hello and kept it moving."
In the same interview, Beyoncé also explained why she loved Selena. "Definitely growing up in Texas, I heard her on the radio. I think listening to her album — even though I didn't know exactly what she was saying — it helped me in the studio with my pronunciation. I think she is a legend. I admire her. She was so talented." So, it's safe to assume young Beyoncé was a Selena stan.