Is Audrina Patridge Dating Anyone?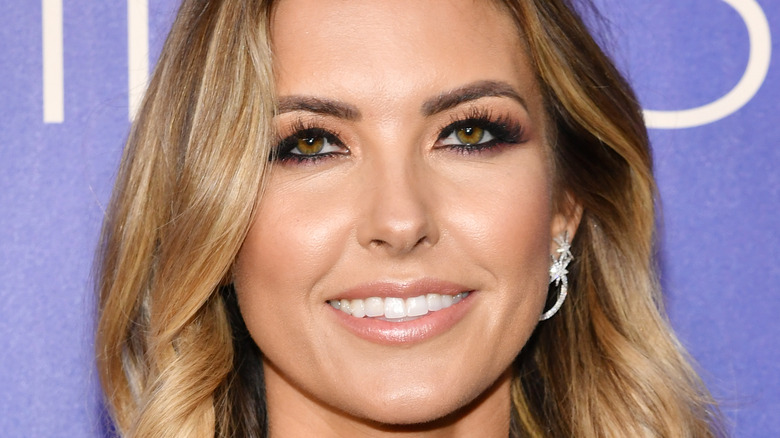 Amy Sussman/Getty Images
Audrina Patridge is an original cast member on MTV's "The Hills" and its spinoff "The Hills: New Beginnings." During the original series, which aired from 2006 to 2010, her love life was often the focus. Fans saw Audrina date singer Ryan Cabrera and bad boy Justin Bobby Brescia. Her first date with her future husband, BMX biker Corey Bohan, was also filmed for "The Hills." "Corey was on the show for a hot second," Audrina once told Entertainment Tonight. "We were having a Halloween party and I invited Corey. And then we went on our very first date on camera which was the most awkward thing in the world!"
Audrina also admitted that she "faked" a breakup with Corey because "The Hills" producers wanted some "drama" for her storyline. Off-camera, the couple did have some drama, including allegations of domestic violence, per People. After filing for divorce from Corey after just 10 months of marriage, Audrina went on to date bar owner Matt Chase, but by late 2019 she was "very much single," an insider told Us Weekly.
On "The Hills: New Beginnings" spinoff, a newly divorced Audrina went back to her past. She failed to rekindle things with Justin Bobby, and instead brought Ryan to cast events. On camera, she admitted that she still had "chemistry" and "flirtiness" with the singer, although she later noted it probably wasn't wise to start things up with yet "another" ex.
Audrina Patridge started dating someone new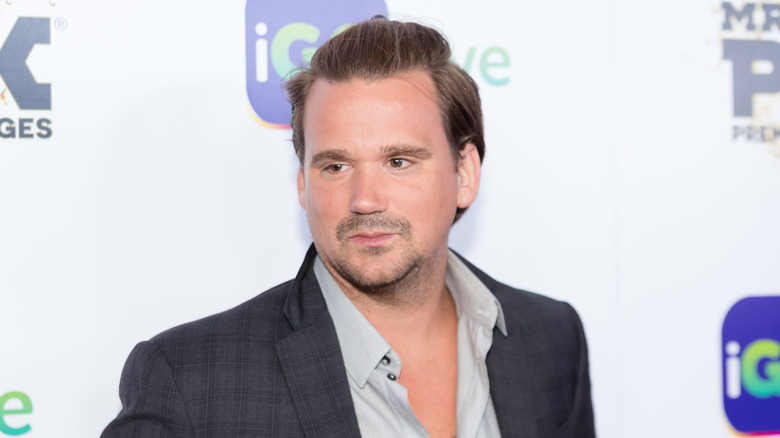 Greg Doherty/Getty Images
With old flames extinguished, in the trailer for the second season of "The Hills: New Beginnings," Audrina Patridge was seen talking about "never going back" and saying, "I just don't want to end up with the wrong guy." She's also seen locking lips with a mystery man who is Sean Stewart, the son of British music legend Rod Stewart and former model Alana Stewart.
Sean and Audrina met through mutual friends Heidi Montag and Spencer Pratt, according to Page Six. The legendary singer's son filmed several scenes with Audrina for the second season of the MTV reality show. Both have remained mum on their romance, but onlookers caught them on a date last fall. In November, the two were spotted dining outdoors at Yamashiro in Los Angeles, per E! News. A gallant Sean showed up with a bouquet of red roses and even wrapped his jacket around his date when it began to get chilly. The two enjoyed drinks and soup in the outdoor garden area, and a source noted that there was some "flirting going on."
But after that cozy date, another source told Us Weekly that Audrina and Sean were not exclusive. "Audrina and Sean are just getting to know each other, and neither of them are looking for a serious relationship right now," the insider told the outlet last year. "He is dating around, and they are not exclusively by any means."
Still, they were dating enough for him to make it into "The Hills," so stay tuned.