What Stephanie Pratt's Relationship With Spencer Pratt Is Like Today
Shutterstock
Reality star siblings Stephanie and Spencer Pratt have had a messy relationship ever since they appeared on MTV's "The Hills." Stephanie joined the cast in Season 3 of the reality series back in the mid-2000s, and at first appeared to have a solid relationship with her older brother. However, as time progressed, Stephanie and Spencer had a major fallout.
The drama that unfolded between the two family members drew "The Hills" fans in, as they were able to watch tension rise amongst the rest of the cast due to the sibling feud. Things got particularly messy between Stephanie and Spencer when it came to choosing sides for the show's leads Lauren Conrad and Spencer's now-wife Heidi Montag. According to Us Weekly, Spencer became angry with Stephanie for befriending Lauren, who he and Heidi had bad blood with ever since they began dating. 
Spencer and Heidi eventually tied the knot in 2008, but following the nuptials, Stephanie revealed to Us Weekly that he had basically cut her out of their life. The show wrapped up in 2010 with Stephanie and Spencer having a non-existent relationship. Now, more than 10 years later, the reality series is back. "The Hills: New Beginnings" is following the same group as they tackle new drama and new life moments in their late 30s, versus their early to mid-20s.
However, with the return of the show, many fans want to know whether or not Stephanie and Spencer have moved on from the drama. 
Stephanie Pratt is still not on good terms with her brother and sister-in-law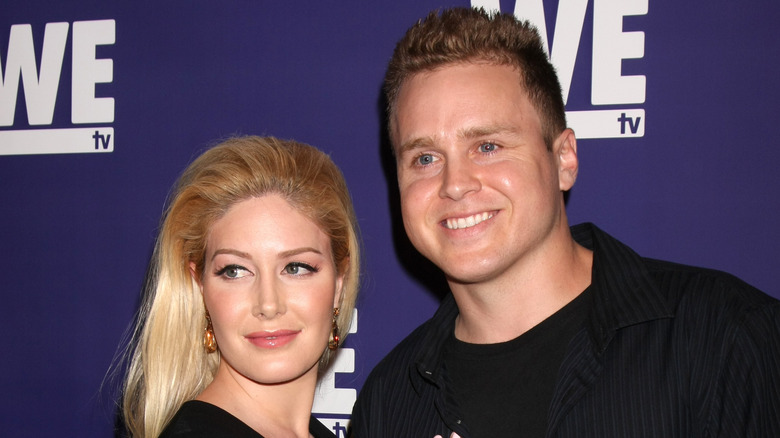 Shutterstock
In a 2019 interview, Stephanie Pratt opened up about her relationship with her older brother Spencer. According to Us Weekly, Stephanie talked about her "estranged" relationship on her podcast "Pratt Cast." She revealed that Heidi Montag is the most at fault for the fallout. She claimed, "They are the most toxic people I've ever met." Stephanie even went on to say, "If it weren't for Heidi, I would have an epic relationship with my brother," adding, "So would my parents. ... I've tried to be nice to her for 10 years because I love my brother."
Ahead of the "The Hills: New Beginnings" premiere, Stephanie gave another glimpse into the feud. She revealed, "Everything's the same [with Spencer], non-existent. But every family has drama!" Fans also were able to witness this statement throughout the first season of the reboot, which again included "heated exchanges" between the siblings, via Us Weekly.  
Spencer has also opened about his rocky relationship with Stephanie. In 2021, Spencer said Stephanie is not part of his son's life: "I have the same relationship and opinion about my sister as I did in 2005. She's a great aunt to my older sister's kids, but we [have] not [been] close for 15, almost 20 years — so long that she wouldn't be in Gunner's life." Spencer and Heidi had Gunner back in 2017.
So, it appears that the ending to this sibling rivalry is still unwritten.