This Is Why The Stars Of Girls5eva Look So Familiar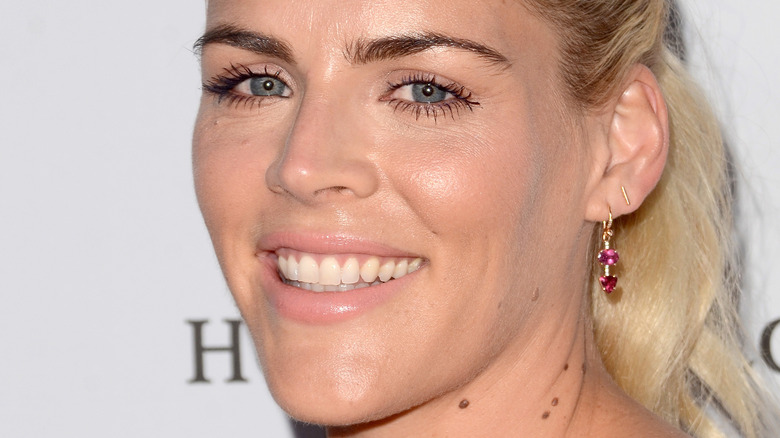 Shutterstock
Get ready for a trip down memory lane, because "Girls5eva" premieres May 6 on Peacock. The Tina Fey comedy centers on a girl group 20 years after their only hit song spent time on the airwaves. The women are currently adults with ordinary lives, but when a rapper samples their song, they step away from their boring routines and stage a comeback, per TV Line.
Critic Dave Nemetz of TV Line notes that the show has "a lots of sharp jabs at the music industry and a refreshingly sunny tone," calling "Girls5eva" "the TV equivalent of the breezy, catchy song of the summer."
Although the show is full of flashbacks from the glory days of the 2000s, there's real emotion behind the glitz and glamour. The group is in their 40s, and that decade comes with a lot of self-exploration as they re-enter the music industry. 
Since the show is finally here, fans might be wondering about the women who make up the show. Keep reading for more details about Busy Philipps (Summer), Paula Pell (Gloria), Sara Bareilles (Dawn) and Renée Elise Goldsberry (Wickie).
Girls5eva has an all-star cast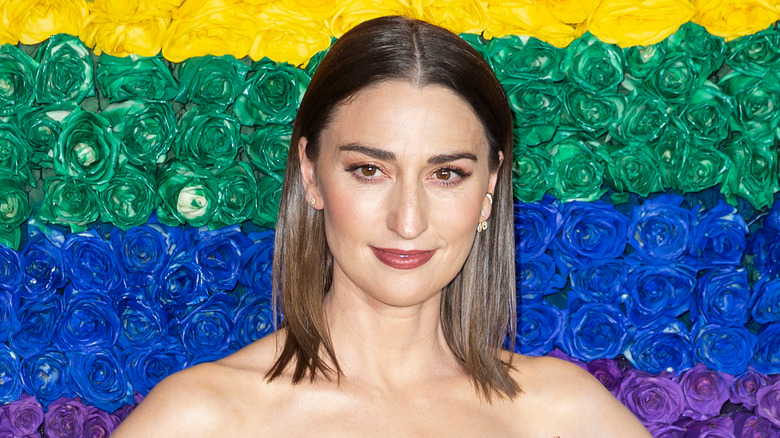 Shutterstock
Busy Philipps and Sara Bareilles are probably the most recognizable faces on "Girls5Eva." Philipps is known for her roles on TV shows like "Cougar Town," "Freaks and Geeks," and "Dawson's Creek," as well as her own talk show, "Busy Tonight." She also starred movies like "I Feel Pretty" and "The Gift," and put her humor to good use in her 2018 book, "This Will Only Hurt a Little." As for Bareilles, she's responsible for her 2007 hit "Love Song" and also wrote the music and lyrics for the Broadway smash "Waitress," per Deadline. The singer even penned "4 Stars" and "I'm Afraid" for the "Girls5Eva" soundtrack, per Billboard.
The talented Paula Pell is another key member of this comedy gem. Pell wrote on "Saturday Night Live" from 1995-2014, and we have no doubt she'll bring the funny. She also starred as Helen, principal Durbin's secretary on "A.P. Bio," per Deadline. Pell has lent her talents to films including "Documentary Now," "Wine Country," "Birdman" and "Inside Out."
"Hamilton" fans will recognize Renée Elise Goldsberry, who starred as Angelica Schuyler. In addition to Broadway, Goldsberry appeared on TV shows like "Altered Carbon," "Zoey's Extraordinary Playlist" and "The Good Wife," and "One Life to Live." Goldsberry can't wait to take on the role of Wickie, telling Deadline in October 2020, "I honestly can't think of a better way to transition out of this year and into the new one than laughing with strong and beautiful women."