The Real Reason Ellen DeGeneres Is Living With Courteney Cox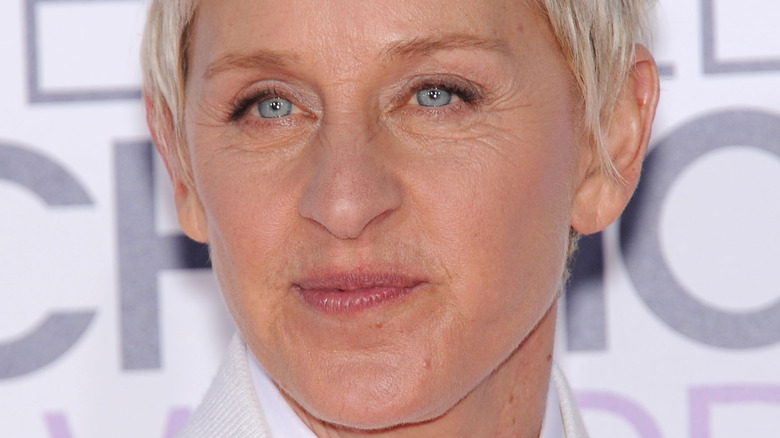 Shutterstock
Ellen DeGeneres is clearly a popular star. She's led her successful talk show for years, which has resulted in her chatting with countless fellow celebrities. However, there have also been reports that DeGeneres isn't as nice as fans might assume. In fact, when the cameras aren't rolling, she's apparently a totally different person. Because of her arguably iffy behavior, the host has found herself caught up in some seriously controversial moments. It's also why some famous figures can't stand her. Granted, Courteney Cox is not one of them.
The former "Friends" star seems to be good buddies with DeGeneres. While the pair has met up for interviews in the past (remember when DeGeneres set up a reunion between Cox and fellow sitcom alum Lisa Kudrow on a very special couch?), when they sat down for a virtual interview in May, the duo discussed the fact that the host was living with the actor. That's right, even though DeGeneres is known for her pricey real estate investments, she found herself needing to crash at her friend's place for a bit. Read on to find out why!
Ellen DeGeneres says 'marital troubles' aren't why she's living with Courtney Cox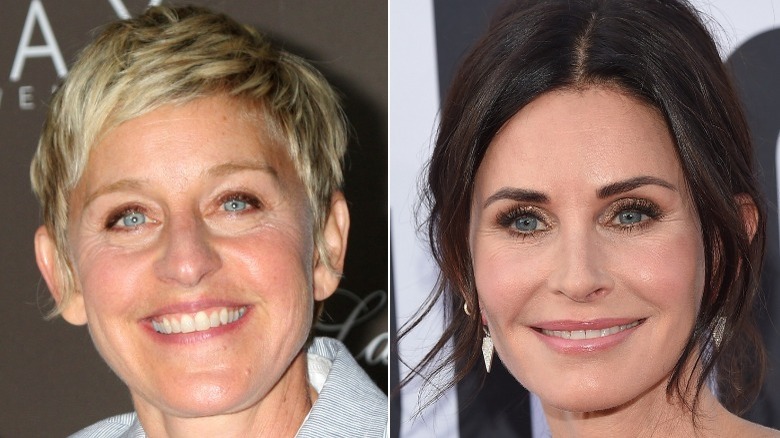 Shutterstock
While appearing on "The Ellen Show" on May 6, Courteney Cox opened up about what it was like to have Ellen DeGeneres as a house guest. "You're my style guru, so I was nervous about you staying there, being that I haven't redone it. I haven't been there in a year," Cox admitted, while recalling prepping for having DeGeneres in her house. "I had it cleaned. I moved everything off of the right side of the bathroom, so you'd have your space in the drawers. I was just really ready for you."
However, it turned out that Cox wasn't as ready for what was to come as she thought. "And all of the sudden it was like, 'Wait a minute. Ellen's toothbrush is on my side!' I had [an assistant] open the drawer and I was like, 'Well, where's my makeup?'" the star said. "So essentially you're a terrible roommate. You took over my side and your side." DeGeneres did defend herself, saying that it was actually her wife, Portia de Rossi, who "happened to be there one night" and was the one who "took over" Cox's side.
But why was DeGeneres living with Cox in the first place? Well, the host explained that she's sold her own home and temporarily "needed a place to stay." She also noted, "I'm not having marital troubles ... I'm not living with Courteney Cox because I'm kicked out of my house." That's certainly a good thing.