Stars You Didn't Know Madonna Dated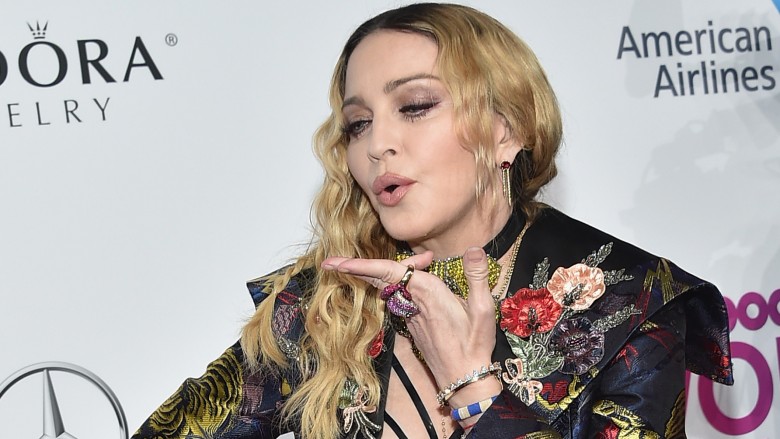 Getty Images
Madonna has a colorful—and extensive—dating history. The Queen of Pop has partook in a slew of high-profile romances, including her marriages to actor Sean Penn and filmmaker Guy Ritchie, her flings with baseball star Alex Rodriguez and Oscar-winner Warren Beatty, and her relationship with baby daddy and personal trainer Carlos Leon. But there are some stars who've hooked up with Madonna that blew our minds. Behold, the little-known past lovers of this musical legend.
Drake
Remember when Madonna tried making out with a horrified Drake onstage at Coachella in the spring of 2015? It turns out, the rapper may not have been as grossed out by the incident as he looked, because these two actually had a history together. A source told The Sun, "Everyone in Madonna's circle was totally aware there was a brief fling between Madonna and Drake in 2015. They knew it wasn't going to last forever obviously but both of them were single at the time. There was definitely a massive attraction between them." The insider added. "Drake has a track record with older women too so Madonna is absolutely his type. They had fun together but kept it strictly secret. Neither of them ever planned to discuss it."
Tupac Shakur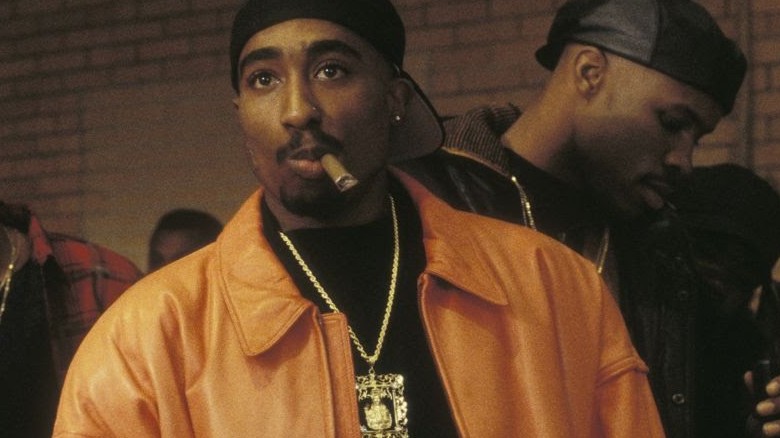 New Line Cinema
Madonna's legendary foul-mouthed appearance on The Late Show with David Letterman in 1994 officially has a cause: her then-boyfriend, the late rapper Tupac Shakur. In March 2014, Madge told Howard Stern (via the Daily Mail), "I was mad at [Letterman] when I said the F-word a lot. I was in a weird mood that day. I was dating Tupac Shakur at the time and the thing is, he got me all riled up about life in general. He made me feel like a gangster." The tab also reported that the pair were introduced by a mutual pal, actress Rosie Perez.
In 2015, Shakur's brother told VladTV that Madonna and Shakur hit it off during the rapper's press tour for Above the Rim (1994). "She gave me a note to give to him," Shakur's brother, Morpeme, said. "[I didn't read it,] I was just happy she was giving him a note. Everybody was there, I went over and gave it to him. He was about the business and then they linked up. I would take him to her house and s**t when we got back to L.A. Yeah. They were a thing for a minute." He described the coupling as "off the chain" and "too much," adding, "They were kicking it. I don't think it was super serious, gonna get married or some s**t. You know how those entertainment relationships go. But they both respected each other, so it ended cool. He never talked s**t about her, not to me. And she never talked s**t about him."
Mark McGrath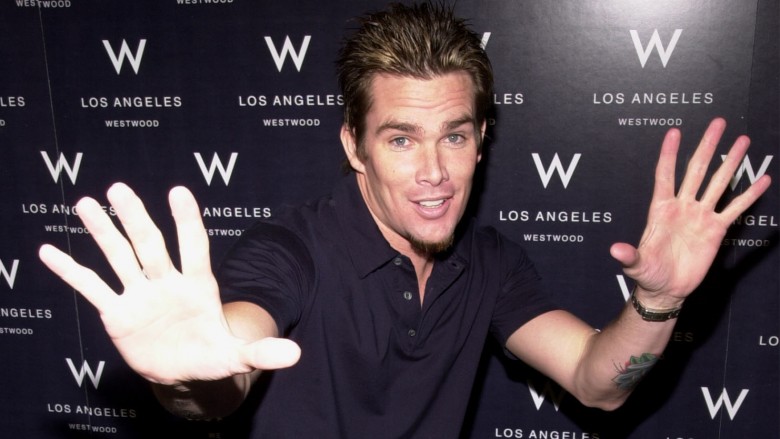 Getty Images
Word on the street is that Madonna partied with former Sugar Ray frontman Mark McGrath in 1999 while being simultaneously courted by filmmakers Ritchie and Andy Bird—who People reported got into a fist fight over her. She later went on to marry Ritchie, but based on a vulgar comment McGrath made, it looks like he got lucky, too.
Sandra Bernhard
What exactly went down between Madonna and comedian Sandra Bernhard is up for debate. The pair were close friends in 1988, even appearing on The Late Show with David Letterman together and twinning before twinning was even a thing. During the sit-down, Bernhard mentioned that she and Madonna slept together but later denied it. Whatever happened between these two apparently ended badly because more than 20 years later, Bernhard is still a bit bitter over Madonna allegedly abandoning her, telling talk show host Wendy Williams in 2011, "I'm cool with her, but we're not friends anymore, and it's really a bummer...I would have liked that to have gone on for a while...All is forgiven. You know, once you've gone to Kabbalah."
Ingrid Casares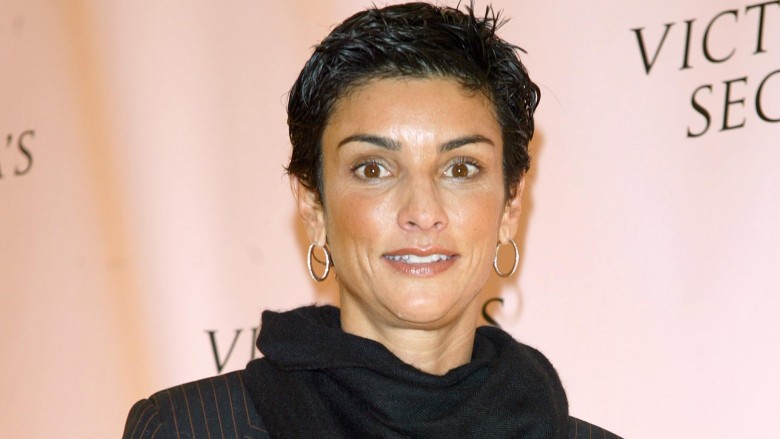 Getty Images
Perhaps part of why Madonna and Bernhard's friendship ended so mysteriously was her rumored relationship with famous Miami nightclub owner Ingrid Casares—whom Madge met while Casares was dating Bernhard. Madonna's brother, Christopher Ciccone, wrote in the Daily Mail in 2008, that Casares met Madonna in 1991 at the pop star's New Year's Eve party, and that was it. The pair was linked for close to 15 years, and he claims it wouldn't surprise him if Casares and Madonna had been lovers because he spotted them kissing. Ciccone claimed Casares was "an echo" for Madonna, always telling her what she wanted to hear and even appearing in her infamous Sex book.
Casares has also hinted that something was up, though she didn't share specifics. She told New York magazine that while working on the Sex book, "We realized we had a lot in common and liked to go running, and that's where we kind of bonded...I've always had a theory that you meet people to meet other people. I met Sandra because I was supposed to meet M. It's very obvious."
Jean Michel Basquiat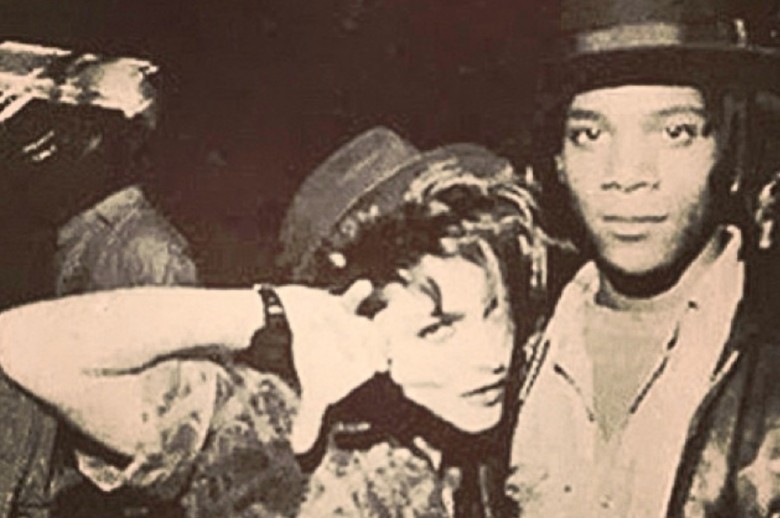 In December 2014, Madonna revealed she'd had an affair with artist Jean Michel Basquiat in the early 1980s. Though their relationship was brief, she says it impacted her forever. She told Interview magazine "Basquiat used to say to me, 'You're so lucky that you make music, because music comes out of radios everywhere.' He thought that what I did was more pop, more connected to pop culture than what he did," she said. "Little did he know that his art would become pop culture. But it's not like we really had discussions about the meaning of art. I remember hearing them talk about those things...I mean, Basquiat was my boyfriend for a while, and I remember getting up in the middle of the night and he wouldn't be in bed lying next to me; he'd be standing, painting, at four in the morning, this close to the canvas, in a trance. I was blown away by that, that he worked when he felt moved." She added, "He was constantly giving everything away. I think [he] felt guilty that [he] became successful...[he was] surrounded by people who were penniless, so [he] shared what [he] had...that rubbed off on me. You stay inspired that way." She added, "He was constantly giving everything away. I think [he] felt guilty that [he] became successful...[he was] surrounded by people who were penniless, so [he] shared what [he] had...that rubbed off on me. You stay inspired that way."
Unfortunately, Basquiat's drug use led to both his own demise and that of his romance with Madge. "He wouldn't stop doing heroin. He was an amazing man and deeply talented, I loved him," she told radio host Howard Stern (via Rolling Stone). "When I broke up with him he made me give [the paintings he gave me] back to him. And then he painted over them black."
John F. Kennedy, Jr.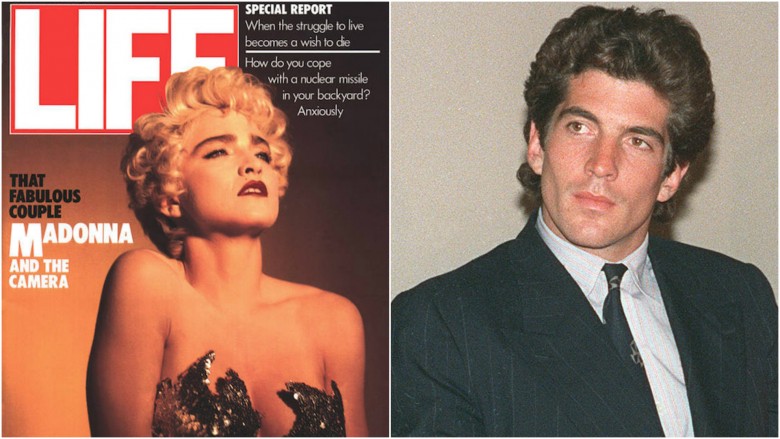 Getty Images
Madonna used to model her look after Marilyn Monroe, and she apparently took a cue from the screen legend's romantic life as well. Monroe was rumored to have had an affair with then-President John F. Kennedy, and Madge allegedly hooked up with his namesake son.
In the book The Good Son: JFK Jr. and the Mother He Loved (excerpted in the Daily Mail and the New York Daily News), author Christopher Andersen printed titillating tales about Madonna and JFK Jr.'s discreet hookups, including steamy phone messages. Former first lady Jacqueline Kennedy Onassis reportedly disapproved of her son's alleged lover for two major reasons: the Catholic church had condemned Madonna over her sexualized religious imagery (Jackie O. was Catholic), and Madge appeared on the cover of Life magazine dressed like the notorious Monroe.
Jenny Shimizu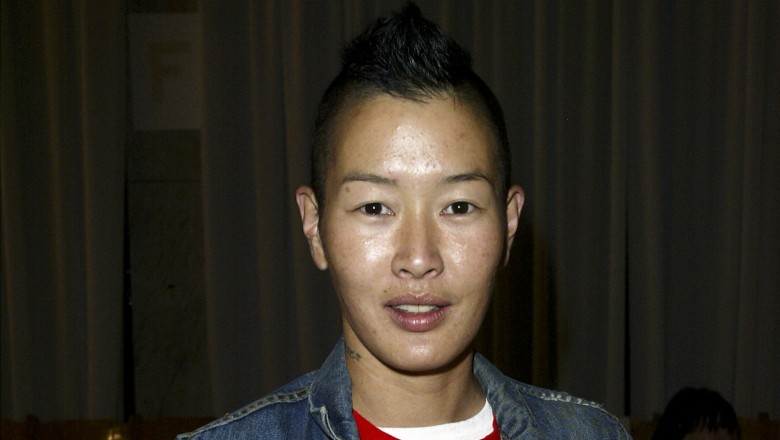 Getty Images
Model Jenny Shimizu, who also had a relationship with actress Angelina Jolie, wrote in her book (via Pink News) that Madonna "used her as a sex slave" in the early 1990s. "I was her secret booty call available any time of the day or night for secret sex sessions," Shimizu alleged. Considering she provided no additional details, and Madonna has never mentioned this supposed escapade, we're willing to take this with a grain of salt—though the ladies were photographed together at least once.
Dennis Rodman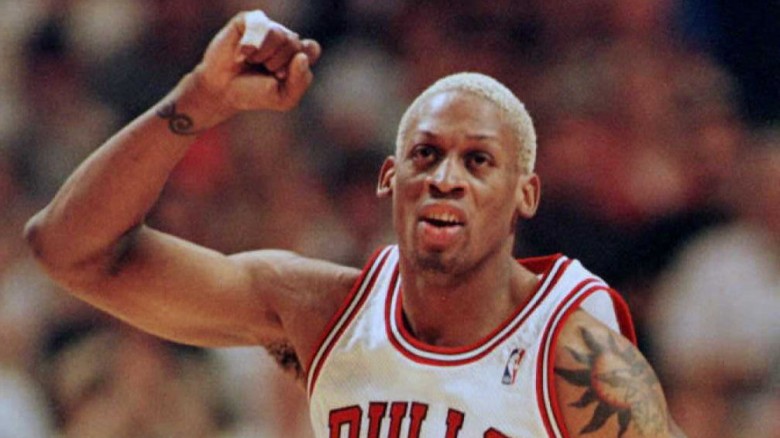 Getty Images
Former NBA star Dennis Rodman said in his book Bad As I Wanna Be (via the Chicago Tribune) that he and Madonna "felt like soulmates" and that she was desperate to get pregnant by him so badly that she never let him wear condoms during their relationship. "Madonna talked all the time about having a baby. I think she wanted every bit of Dennis Rodman—marriage, kids, everything," he said. Rodman claimed the relationship didn't work because he didn't want to be seen as piggybacking off of her fame, writing, "I still think of myself as this guy who had to claw his way up from a job as a janitor to get anything in life. So to be making a decision on how serious to get with Madonna was more than I could handle."
Vanilla Ice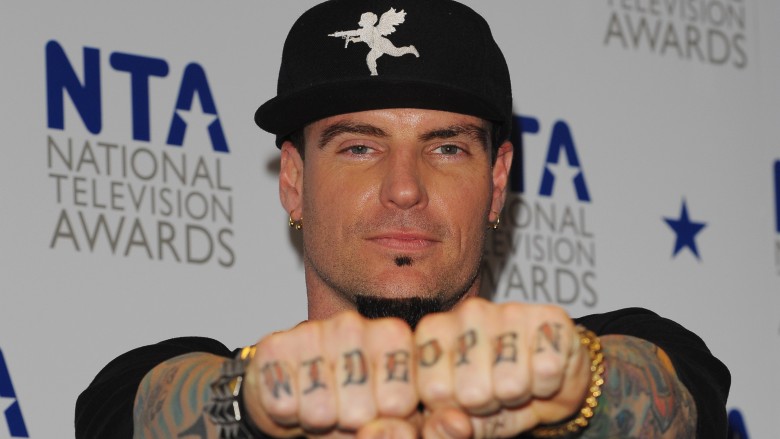 Getty Images
Hip-hop one-hit wonder Vanilla Ice said he dated Madonna for eight months in 1992. "Going out with Madonna was exciting," he told News of the World (via Digital Spy). "She was older than me and a great lover. She's still the oldest person I've ever been with, so it was an experience."
Madge's infamous Sex book reportedly brought about their split. "I broke up with her after she printed [the book] because I was hurt to be an unwitting part of this slutty package," he said. "We were in a relationship, yet it looked like she was screwing all these other people. I thought she was taking pictures and running around naked because she was like that. Then when the book came out I was so embarrassed and ashamed. It was a porno...[she] threw me in like I was a product off a shelf, and I didn't appreciate it. That was it and I ended it," he said.
Michael Jackson
The so-called Queen of Pop attended the Academy Awards with the King of Pop in 1991. In 2016, she admitted to hooking up with Michael Jackson. "Baby, I've been around," Madonna told talk show host James Corden during a Carpool Karaoke segment. "Yeah, tongue-in-mouth kissing [with Michael Jackson]....I haven't had the chance to talk about it, no one ever asks me. I did [make the first move on Jackson]...He's a little bit shy. However, he was a willing accomplice. I did get him to, sort of, loosen up with a glass of Chardonnay. And it did wonders. It worked wonders."