Grey's Anatomy Says Goodbye To Another Longtime Star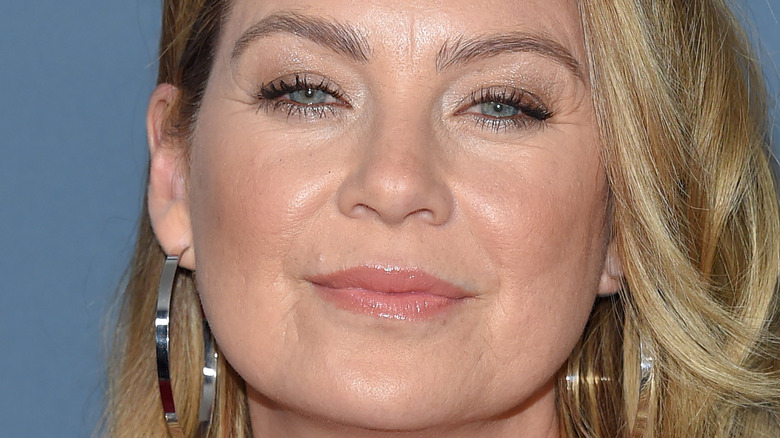 Shutterstock
"Grey's Anatomy" has seen many fan favorites come and go over the years. The show has somewhat of a revolving door when it comes to its cast of characters, with Ellen Pompeo's Meredith Grey being pretty much the only main star to stick with the series for the entirety of its 17 seasons. 
Katherine Heigl, Patrick Dempsey, Sandra Oh, and Justin Chambers are just a few of the huge names who have hung up their white coats over the years, but, as fans know all too well, when it comes to Grey Sloan Memorial Hospital, there's always the possibility of a return. That's been made particularly clear in Season 17 when a slew of famous faces came back. Meredith was reunited with several former co-workers in beach scenes as she experienced hallucinations after contracting COVID-19. 
One particularly poignant moment saw her back together with her late husband, Dempsey's Derek Shepherd. Speaking to Variety, Dempsey described his brief return as "a beautiful ending to this story." He added, "I thought it was a beautiful way to close it. The intention was to really give people some hope because they are such an iconic couple."
Since then, Chyler Leigh's Lexie Grey, Giacomo Gianniotti's Andrew DeLuca, and TR Knight's George O'Malley have also popped up in touching scenes (per Bustle).
But amid all the exciting returns, someone's saying goodbye. So, who's leaving Grey Sloan Memorial now? Read on to find out.
Jesse Williams is exiting Grey's Anatomy
Jesse Williams has revealed he's calling time on his "Grey's Anatomy" role after appearing as Dr. Jackson Avery since 2009. Williams confirmed the news in a statement on May 6, with ABC announcing his final episode will air on May 20. 
"I will forever be grateful for the boundless opportunities provided me by Shonda [Rhimes], the network, studio, fellow cast mates, our incredible crew, Krista [Vernoff], Ellen [Pompeo] and Debbie [Allen]. As an actor, director and person, I have been obscenely lucky to learn so much from so many and I thank our beautiful fans, who breathe so much energy and appreciation into our shared worlds," the statement read (via People).
"The experience and endurance born of creating nearly 300 hours of leading global television is a gift I'll carry always," he continued, adding he was "immensely proud" of the show's "impact." Williams signed off that he would "be moving forward with so many tools, opportunities, allies and dear friends."
Williams announcement had some interesting timing, as it came the same day as Sarah Drew returned to the drama. The star reprised her role as April Kepner during the May 6 episode, who, of course, was Jackson's love interest until she left in season 14. Per TVLine, they had a heart-to-heart in the scenes, which could hint Japril may get their happy ending after all. 
But then again, this is "Grey's Anatomy." With a little time left, anything could still happen for Jackson.