Lil Baby's Net Worth: How Much Is The Rapper Really Worth?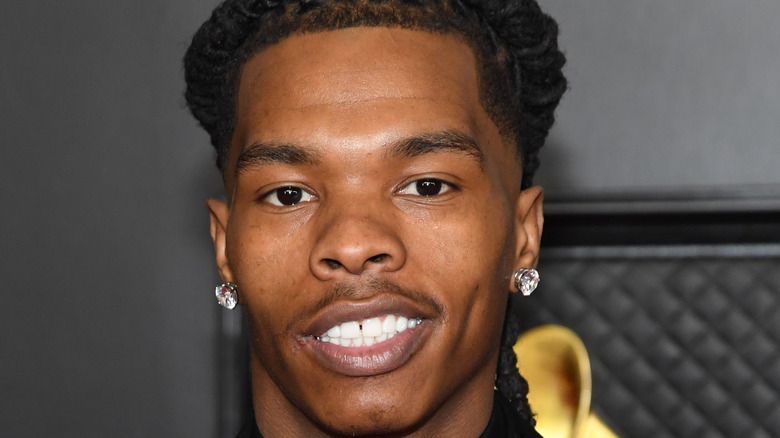 Kevin Mazur/Getty Images
Without a doubt, Lil Baby is one of the most popular rappers right now. Last year, the Atlanta native earned his first No. 1 album on the Billboard 200 chart with "My Turn." The project — which debuted at almost 200,000 album-equivalent sales (via The New York Times) — included smash hits such as "Woah," "Sum 2 Prove," "On Me", and "Bigger Picture," as well as features from Lil Uzi Vert, Young Thug, Gunna, Future, and Moneybagg Yo. And, as reported by Billboard, "My Turn" was also the most popular album of the first half of 2020.
Lil Baby's latest project could be earning him some awards soon, too. In fact, "My Turn" is currently running for Top Billboard 200 Album and Top Rap Album at the 2021 Billboard Music Awards. (Lil Baby himself is also up for a handful of awards.)
So, it's pretty safe to assume the rapper has been doing well financially, too. But just how much is Lil Baby actually worth?
Lil Baby is slowly building an empire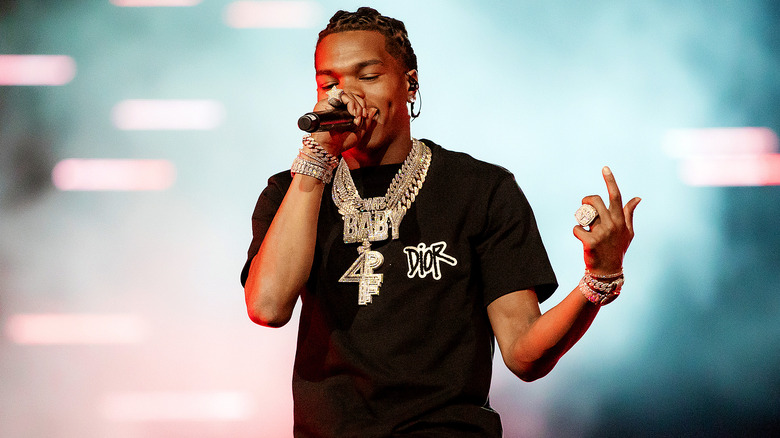 Rich Fury/Getty Images
According to Celebrity Net Worth, Lil Baby is worth an estimated $5 million as of 2020. That's partly due to his latest album's success, though touring has definitely played a part. And there's no doubt his net worth is rising. Taking to Instagram Stories last year, Lil Baby revealed that he charges $200,000 per appearance. But in December 2020 he revealed on "The Breakfast Club" that he actually gets $400,000 per show — combine that with 100 concerts per year — he actually makes $40 million annually.
Apart from his music career, the rapper has plans to expand into the restaurant business, too. "Actually, I have a new restaurant and I'mma open it in Atlanta," Lil Baby told XXL in January. What will Lil Baby's new restaurant serve, you ask?
"Lamb chops, lobster tails, rice, stuff like that. A little music, alcohol. Stuff like that," he said.
Despite all the success and praise, the rapper still vows to remain as humble as he can. "I ain't going to say I don't care because I do care, but it doesn't really rock my world to hear that kind of stuff," Lil Baby told NME. "I try not to let some stuff get to my head so I don't get a big head and fall off track. I take it in but, kind of don't take it in..." Well done, Lil Baby!