Here's How Much Money Bill & Melinda Gates Have Donated To Charity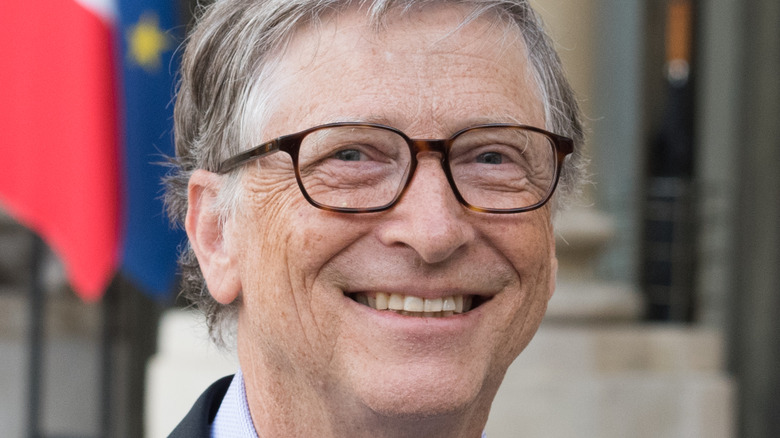 Shutterstock
Bill and Melinda Gates surprised the public when the billionaire couple announced that after 27 years of marriage they were getting divorced. "After a great deal of thought and a lot of work on our relationship, we have made the decision to end our marriage," Bill wrote on Twitter on May 3.
In 2000, Bill had stepped down as CEO of Microsoft to put his full-time focus on philanthropic efforts, as per USA Today. The couple had previously founded The Bill & Melinda Gates Foundation, and Melinda had headed the charitable organization. "In the early years of the foundation, Bill was still very focused on his work at Microsoft, so I was doing the majority of the day-to-day foundation work," she told The Chronicle of Philanthropy in April 2019 (via Observer). The couple once had a falling out over the foundation's annual letter that was always penned by Bill, as Melinda wanted more input. "We both got angry. It was a big test for us," she revealed to The Chronicle.
Their foundation is responsible for billions in charitable work, and when the Gates announced their divorce, many became concerned about the future of their philanthropic endeavors. "No changes to their roles or the organization are planned. They will continue to work together to shape and approve foundation strategies," a statement from the foundation read, as per USA Today.
So just how much money has one of the richest couples in the world contributed to charity? Here's what we know.
Bill and Melinda Gates gave away most their wealth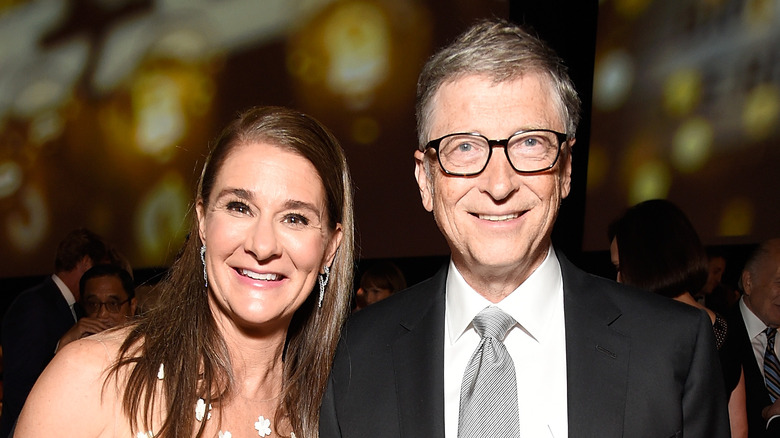 Kevin Mazur/Getty Images
Bill and Melinda Gates — along with Warren Buffet — created the Giving Pledge in 2010 which urged billionaires to donate mass sums of wealth to charitable organizations, as covered by CNBC. Through the years the couple gave around 95% of their wealth to charity, as per BBC.
At one point, the Gates made a single donation of $20 billion to The Bill & Melinda Gates Foundation. "With our commitment to philanthropy growing, Melinda and I transferred $20 billion of Microsoft stock to our foundation, making it the largest of its kind in the world," Bill wrote in a September 2019 blog post on GatesNotes. Between 1994 and 2018, they made an estimated $36 billion worth of donations to their foundation, as reported on their website (via BBC).
Those astronomical sums are just what the Gates pledged themselves. As covered by USA Today, their foundation operates with a staff of over 1,600 people and has given more than $54 billion to charitable causes. It gave more than $5.4 billion in 2019 alone. While Bill and Melinda are the co-chairs of their foundation, billionaire friend Warren Buffet is listed as a trustee. According to Reuters, Buffet is a large source of income for the foundation and has donated more than $29 billion since 2006.
With all the charitable wealth at stake, it is understandable how some became concerned about the status of the foundation following the Gates' divorce.