Here's What We Know About Aubrey Plaza's Marriage To Her Longtime Love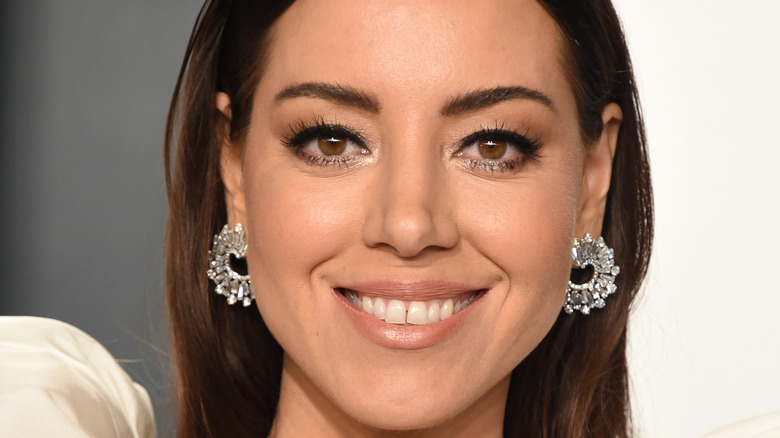 John Shearer/Getty Images
Aubrey Plaza has been in a relationship with screenwriter and director Jeff Baena for 10 years now, though the two have now taken things to the next level. 
According to People, Plaza and Baena were first linked in 2011, and the actor also starred in some of his films like "Life After Beth" and "The Little Hours." Though the two tend to keep things low-key, Plaza has opened up about her relationship in the past. In 2019, she divulged some details to People, noting that the fact that she and Baena both work in the entertainment industry makes things easier for their relationship.
"I think that when you're with someone that is in your field, they understand what you're dealing with on a deeper level. So obviously you are able to support each other and really understand kind of the journey that we're both on," Plaza explained to the publication, adding that it's "all about balance" when it comes to working with your partner. 
After a decade together, however, it's clear that the duo was doing something right in terms of finding that balance. And now, Plaza has casually announced a pretty big step in the longtime couple's relationship: they're married! Keep reading to learn what we know about Plaza and Baena's marriage. 
Aubrey Plaza announced her marriage in a casual way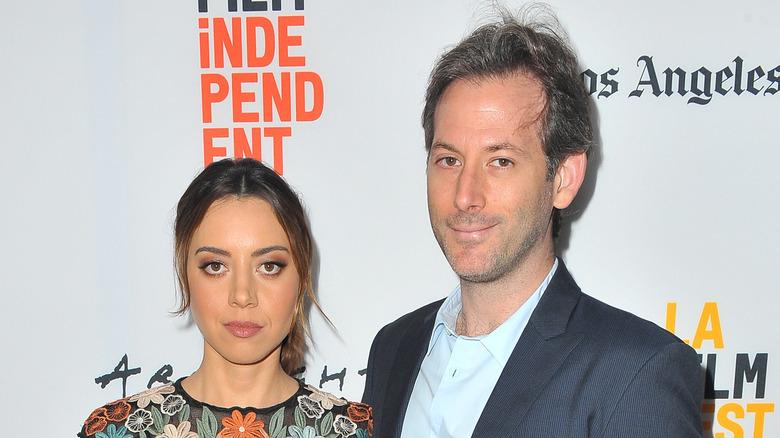 Jerod Harris/Getty Images
Aubrey Plaza and Jeff Baena have been in a relationship for 10 years, and have worked together countless times over those years. And now, they've taken another big step in their relationship by tying the knot!
Plaza casually announced the news in an Instagram post that also serves as a sweet shout-out to Baena. "So proud of my darling husband @jeffbaena for dreaming up another film that takes us to italia to cause some more trouble," Plaza wrote in the caption alongside a picture of her and Baena, notably referring to him as her "darling husband." The actor's rep confirmed the marriage according to People following Plaza's post.
As it turns out, being in quarantine because of the COVID-19 pandemic may have sealed the deal for Plaza and Baena. "We did enjoy [quarantine]," Plaza recently explained to People. "I think it was, obviously other than all of the catastrophic things happening in the world, just on a personal level, relationship level, was kind of nice to just be forced to be in one place for that long. Could have gone either way, I guess."
It certainly seems that it went in the right direction for the now-married duo. While we don't know exactly when they tied the knot, this is the first time Plaza has hinted at it, so we may get more specific details in the near future.