Aubrey Plaza Shares The Biggest Misconception People Have About Her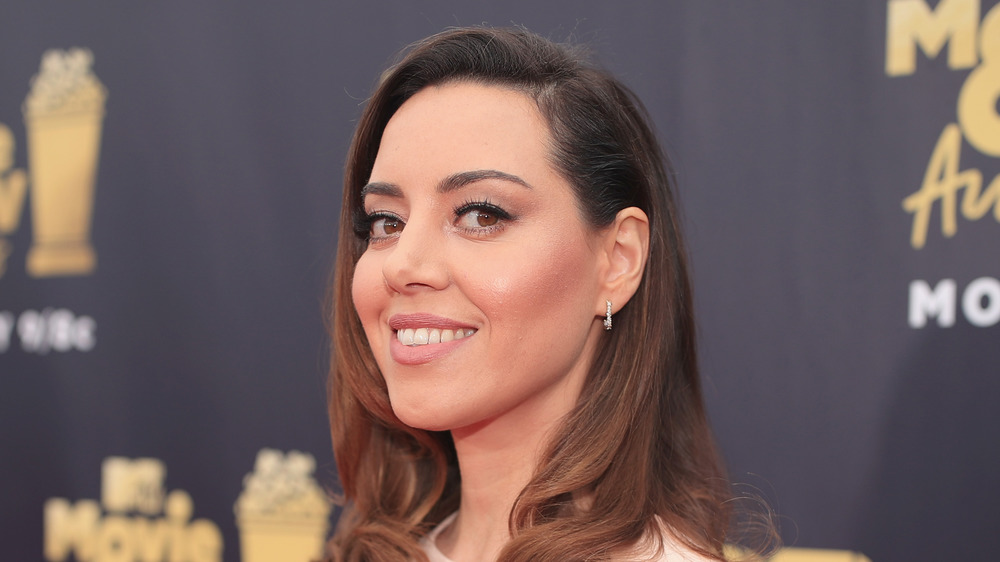 Christopher Polk/Getty Images
If you watched Parks and Recreation during its original run (or have rewatched it about a million times since it's been streamable), then you know that Aubrey Plaza played April Ludgate alongside Amy Poehler, Nick Offerman, Rashida Jones, and Chris Pratt from the first episode until the beloved series wrapped up. If you were of the opinion that Plaza nailed her role, that may be because the show's co-creator, Michael Schur, told AV Club, "We wrote the part for Aubrey."
"Allison Jones, who is one of the people who cast the show, called me and said, 'I just met the weirdest girl I've ever met in my life. You have to meet her and put her on your show,'" Schur recalled. He added, "Aubrey came over to my office and made me feel really uncomfortable for like an hour, and immediately I wanted to put her in the show." That's totally, er, understandable? Although Schur did admit that they "didn't totally know what [they] were going to do with her," he also noted that they "just thought it would be funny if [Poehler's main character, the fictional Deputy Director of the Parks and Recreation Department] Leslie had a college-aged intern who she wanted to inspire, and that that person would be Aubrey Plaza." 
Granted, those behind the scenes eventually "realized she had more range and is a more interesting performer than someone who just rolls her eyes." In fact, Plaza has revealed that the biggest misconception about her happens to be related to that very thing.
Aubrey Plaza isn't an indifferent intern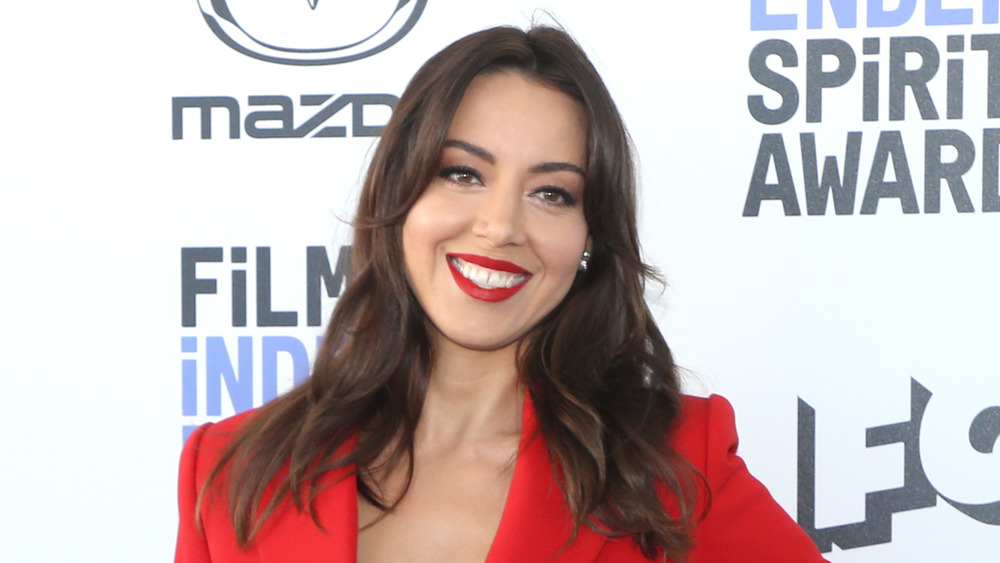 Phillip Faraone/Getty Images
If you look for comments about Aubrey Plaza on Twitter, you'll discover some interesting opinions. Her performances tend to get rave reviews that deem her to be "incredible" and "electric." Other fans note that she's "so attractive," while there are those who feel like she's their "hero." One person even (jokingly?) stated that "Plaza is an alien in disguise, we just love her so much we don't want to turn her in."
While suspecting that Plaza is from another planet may seem like a far-out (if surely humorous) view of the star, the actor herself thinks that there's another opinion of her that's way off the mark. In December 2020, the performer who found fame by playing a seemingly indifferent intern opened up to BuzzFeed about the biggest misconception regarding who she really is.
"People think I don't care about anything," Plaza said, adding, "but the truth is I care too much #real." Indeed, just take a peek at Look to the Stars and you'll see that she's supported heartwarmingly worthy causes like Stand Up To Cancer, St. Jude Children's Research Hospital, and Best Friends Animal Society. The star, who has a Puerto Rican background, also partnered with "LG Mobile ... to bring $200K worth of LG G7 ThinQ smartphones and service to aid recovery efforts in Puerto Rico, which is still recuperating from the aftermath of the 2017 hurricane season," per PR News. Does the fact that Plaza obviously cares so much give anyone else the feels?