Bebe Rexha Responds To Story About Dua Lipa And Rita Ora's Alleged Feud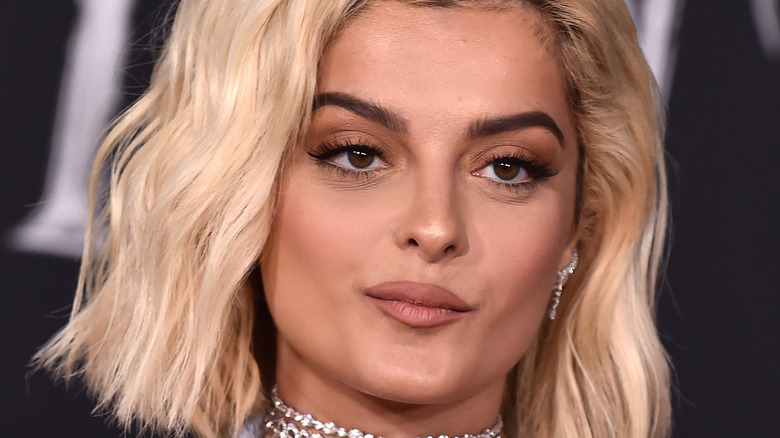 Shutterstock
Bebe Rexha is all about women's empowerment and is not happy about a certain publication pitting women against each other.
In an interview with U.K. tabloid The Sun, Rexha promoted her second studio album, "Better Mistakes," which dropped on April 7. The LP features huge collaborations with the likes of Doja Cat, Travis Barker, and Ty Dolla $ign, to name a few. The singer was hopeful that a song with her fellow Albanian singers Dua Lipa, Rita Ora, and Ava Max would happen. However, it did not go to plan. According to the outlet, Rexha implied the reason she cannot see it ever happening is because of Ora and Lipa's alleged feud.
"I have really tried. I don't know what's really going on there or what the drama is. I've tried to always be the peace-keeper and bring the girls together. For me, I would really love to do something together but I'm not sure that will ever happen. And I won't say any more about that." She continued, "It's weird because I know how it is to be a girl and sometimes we can get really competitive. I'm not even talking about me, Dua, Rita and Ava, I'm just talking about females in general. What happens is there's not enough women at the table."
Rexha has since hit back at The Sun after they printed a headline that she claims is not true. Keep reading to find out what she has to say.
Bebe Rexha is not happy about the 'awful story' that was published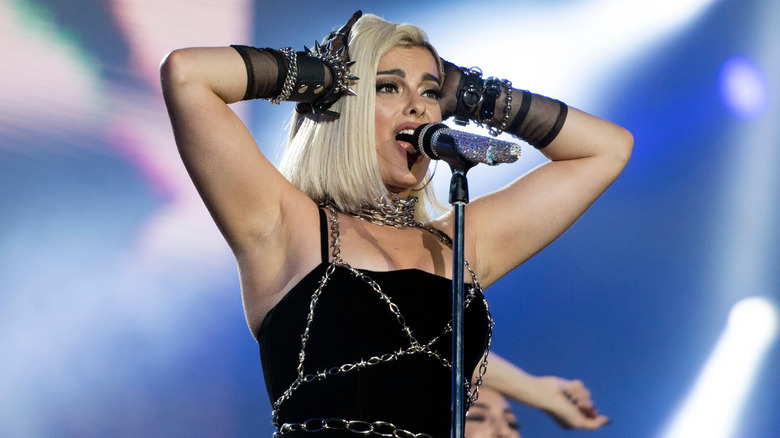 Shutterstock
The Sun originally posted the interview with the headline: "Rita Ora and Dua Lipa's feud will NEVER end even though I tried to help, reveals Bebe Rexha." The "Die For a Man" hitmaker was not pleased with the way the publication spun her words and took to Twitter to express how she felt.
"A UK tabloid is making up an awful story about my friends and women I admire," she wrote, adding "It's absolute bulls**t to pit women against each other, especially those who I know are GOOD PEOPLE !!! This toxic gossip is malicious and NOT F**KING TRUE!"
In the span of 10 hours, Rexha's tweet caught the attention of many and racked up more than 5,600 likes and many replies from fans who were on her side. "[A]s someone from the uk this is so embarrassing. i'm so sorry. Ily," one user tweeted. "You know a good answer to that would be a collab song included on your future Deluxe version of #BetterMistakes," another person shared.
Since hitting back, The Sun has changed the headline to "Bebe Rexha admits to 'crying all night' after missing out on 2019 Grammy for hit Meant To Be." However, the publication does not appear to have apologized for this misleading headline as of this writing.