Tawny Kitaen's Net Worth: How Much Was The Actor Worth When She Died?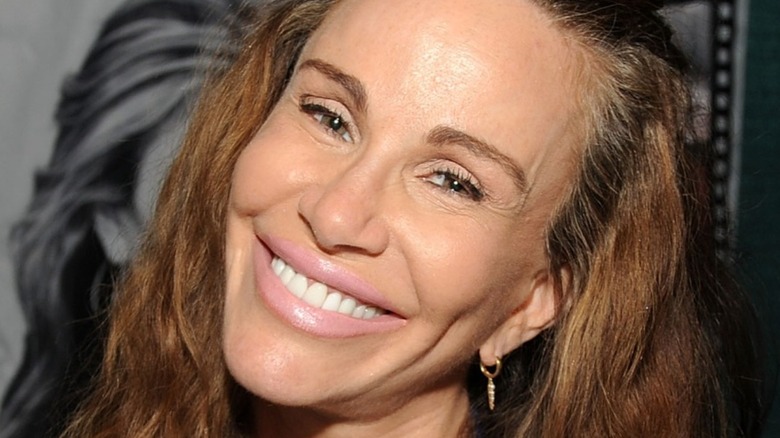 Bobby Bank/Getty Images
TMZ reported Tawny Kitaen died on May 7. Kitaen is known for her role in Tom Hanks' movie "Bachelor Party," and she's famous for her sexy appearances in 1980s rock videos for Whitesnake and heavy metal band Ratt. 
Kitaen's roles in Whitesnake's "Is This Love" and "Here I Go Again" made her an icon of '80s rock videos. Kitaen occupied the dreams of a million teenage boys and probably some girls as well in the '80s when she "memorably performed the splits and other moves on two Jaguar hoods in Whitesnake's 'Here I Go Again,'" according to CNN. Doing the splits on a Jaguar hood also caught the attention of Whitesnake's lead singer, David Coverdale, whom Kitaen married in 1989.
According to TMZ, the actor broke into showbiz on the game show "To Tell the Truth" when she was a teen. TMZ reported Kitaen began dating Ratt guitarist Robbin Crosby in high school, then followed her boyfriend and his band to Los Angeles in the late '70s. Her rise as a rock music queen began in 1983 when she was featured on the covers of two Ratt albums. The buzz from the Ratt album covers led to Kitaen booking gigs in music videos, which made her famous. Keep reading to find out how all of this translated into her net worth.
Tawny Kitaen's career slowed down in 2000s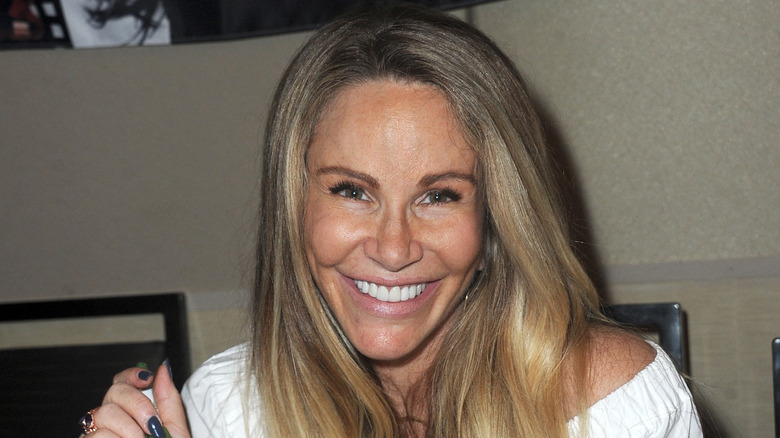 Albert L. Ortega/Getty Images
Actor and media personality Tawny Kitaen, whose real name is Julie E. Kitaen, struggled with substance abuse issues and unlucky romances after finding fame in the 1980s. 
After marrying Whitesnake's lead singer, David Coverdale, they quickly divorced in 1991. Kitaen took another trip down the aisle when she wed baseball player Chuck Finley in 1997. The couple had two daughters together before divorcing in 2002 (via Variety).
In the 2000s, Kitaen was still in the public eye, but she was relegated to reality TV shows and lower-budget TV series. According to Variety, Kitaen was in "The Surreal Life," "Botched," and others. Kitaen then starred in the 2008 season of the VH1 confessional "Celebrity Rehab With Dr. Drew." As Kitaen's fame dwindled, her struggles with addiction increased.
Variety reported Kitaen was charged for "cocaine possession in 2006 and driving under the influence in 2009." The actor's abuse struggles were made public while she was on "Celebrity Rehab With Dr. Drew." It's sad but not terribly surprising that after all of this, Kitaen's net worth when she died was just $500,000, according to Celebrity Net Worth.