Elon Musk's Body Language On SNL Spoke Volumes - Exclusive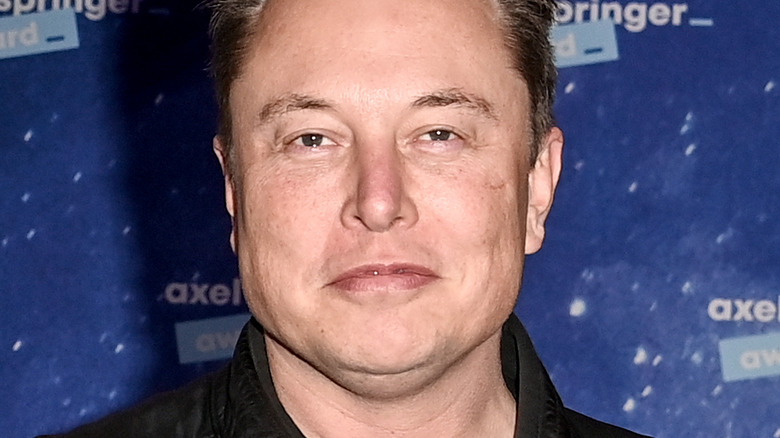 Pool/Getty Images
On May 8, Elon Musk hosted "Saturday Night Live", a controversial decision by Lorne Michaels and NBC, which has been hotly discussed on Twitter and blog sites ever since it was announced, according to CNN. Musk's appearance on the show was highly anticipated, a fact evidenced by this episode of "SNL" being the first to be broadcast internationally, reported Entertainment Weekly. The show was also watched by those who are invested in cryptocurrencies, namely Dogecoin, a type of cryptocurrency that has been promoted by the technoking over the past few years, so much so that he's dubbed himself the "Dogefather," per The Independent. The publication also reported that Musk took a total of 14 minutes to mention the cryptocurrency in his opening monologue, after which the price plummeted. 
But cryptocurrencies weren't the only reason people were interested in watching Musk on "SNL." He was also the first person with autism spectrum disorder to host the sketch comedy show, a fact the Tesla CEO mentioned himself in his monologue (he actually referred to himself as having Asperger's, though the diagnosis has been folded into "the umbrella diagnosis of autism spectrum disorder," according to Autism Society). Body language expert Lauren Cohen, an executive and career coach, spoke with Nicki Swift exclusively to discuss just how much Musk's body language said during his opening monologue.
How Elon Musk 'owned the stage'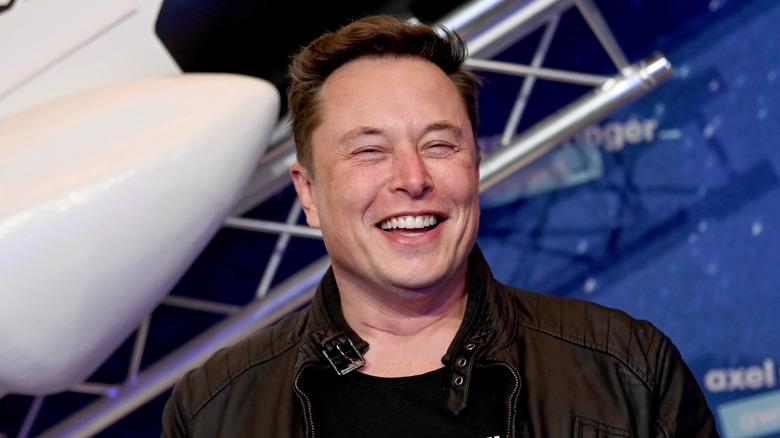 Pool/Getty Images
Body language expert Lauren Cohen, an executive and career coach, spoke to Nicki Swift about Elon Musk's body language during his opening monologue of "Saturday Night Live." She seemed incredibly impressed with Musk's effort, saying he "owned the stage" and "was on point, animated, and crushed it." Cohen spoke about how Musk used a lot of "nonverbal communication" to express his openness. "His palms were open quite frequently which resonates an openness and makes the audience believe he is being truthful and looking to connect," Cohen explained. "He points to engage, lifts his hands up and is expressive and purposeful."
Cohen also mentioned that Musk "is extremely practiced" with "standing in front of a crowd" and is "highly coached" on how to do so, but he used "his head and neck" to engage in nonverbal communication. "When he elongated and exposed the side of his neck he showed vulnerability. And he tilted his head to the side a few times which is a way to be disarming. Moving his neck this way and smiling is known as a nonverbal way to help win over a crowd."
She said Musk also depended on his body language to help land his jokes. "When he was joking, he used his eyes to help deliver the joke ... His eyes lit up and darted back and forth." His self-proclaimed Asperger's Disorder would make him "have a tendency to avoid eye contact. He tried to use other parts of his body more than his eyes to communicate with the audience."