How Long Have Harry And William Really Been Feuding For?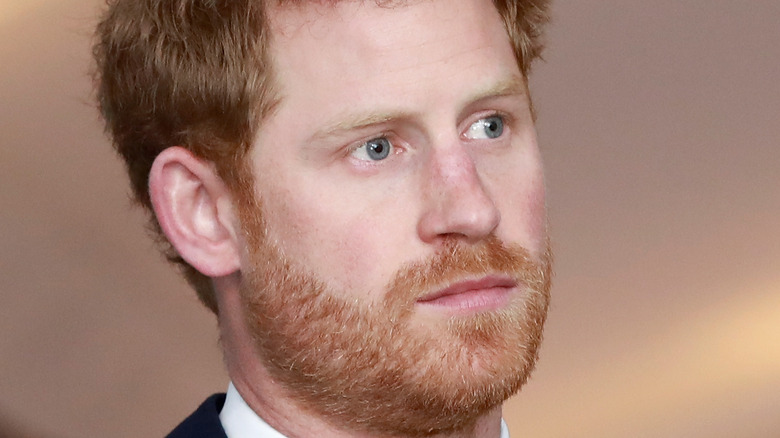 John Phillips/Getty Images
It's no secret that Prince Harry and his brother Prince William have had their fair share of disagreements over the years. Many believe that Harry and William's latest rift started sometime after Harry and Meghan Markle's wedding and has been strained since the couple's decision to step down as senior members of the royal family. The tension is said to have only gotten worse, following Harry and Meghan's bombshell interview with Oprah Winfrey that aired on March 7. In fact, it was during that interview that Harry admitted that the relationship that he has with his brother has been a bit difficult. The Duke of Sussex could only use one word when thinking about how he and his brother had been getting along, and that word was "space," according to The Sun.
It seems, however, that most people can't actually pinpoint how long Harry and William's rift has been going on. It is hard to say, exactly, how long the two brothers have been at odds, since they have made public appearances together over the years and appeared to be just fine. However, ITV journalist Tom Bradby — and longtime friend of both Harry and William — spoke to the London Times about the breakdown of Harry and William's relationship — and he helped clear up any confusion surrounding the timeframe of their ongoing rift. Read on for more.
Prince Harry and Prince William's feud started more than a year ago, pal says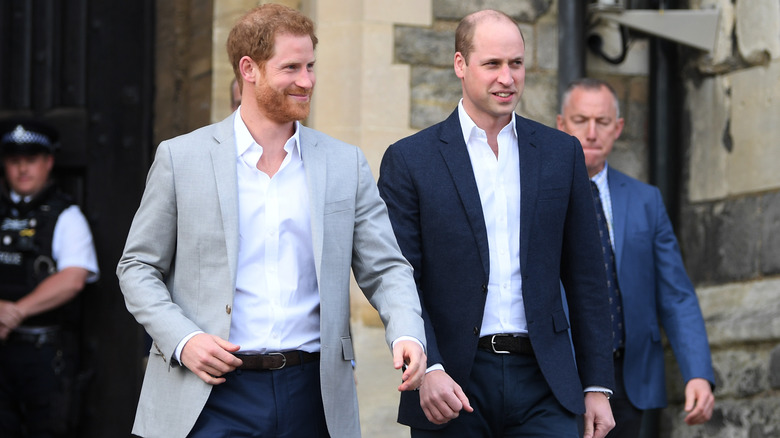 Shaun Botterill/Getty Images
According to Tom Bradby, Prince Harry and Prince William have been at odds for about 18 months as of May 2021. "It used to be quite a straightforward thing, right, because they weren't arguing and life was simple. And then it just slowly descended into something that was difficult — personally and publicly — really over the past year and a half," he told the London Times. Based on this, it seems that things got very sticky between the brothers around the time that Harry was getting ready to leave the UK.
Fortunately, there have been some signs that Harry and William are both willing to work on things, such as the chat that the two shared while walking to Windsor Castle after Prince Philip's funeral on April 17. The two are expected to reunite again in July, for the unveiling of a statue that has been created in their mother's honor, according to Page Six. The sculpture will be revealed on July 1, on what would have been Princess Diana's 60th birthday. Many are hopeful that the occasion will help the brothers mend their broken relationship by bringing them back to the very thing that will bind them for life.