Jax Taylor Still Won't Do This With His Newborn Son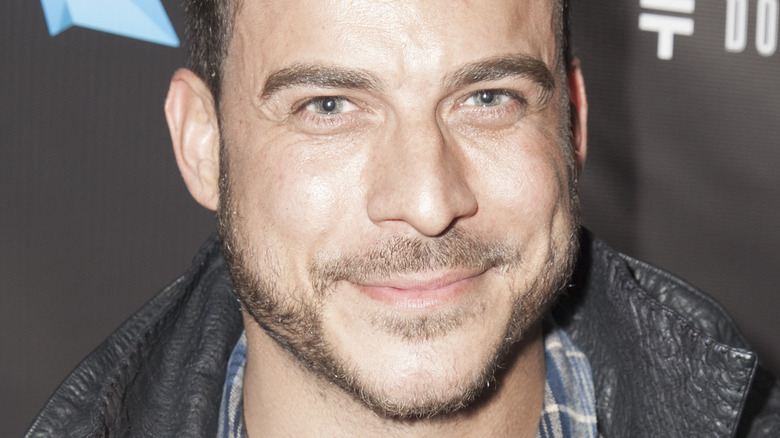 Shutterstock
Jax Taylor, whose real name is Jason Cauchi, became a dad on April 12 when his wife, Brittany Cartwright, gave birth to a baby boy. The former "Vanderpump Rules" stars made the announcement on Instagram. "Yesterday, April 12th at 1:51pm, our lives changed forever in the absolute best way possible. Our beautiful son Cruz Michael Cauchi was born and we have never been more in love. He is the most precious gift and I am so blessed to be his Mommy," Brittany captioned her post. Jax echoed the excitement in an Instagram post of his own, saying "I've never in my life thought it was going to be like this.. it's 10000 times better. Dad mode just kicks in. I don't think I have ever been as happy as I am right now, everything else in life seems so insignificant now. I am crying just writing this message."
The Cauchi family has been adjusting to life as a threesome over the past couple of weeks. Both Jax and Brittany have shared photos of their baby boy, and have given fans updates on how the baby is doing. In a recent interview with Us Weekly, Jax revealed the one thing he was afraid to do when his son was first born — and his wife shared the one thing that he still won't do. Read on for more.
Jax Taylor admits he was 'petrified' to hold baby Cruz
Jax Taylor told Us Weekly that he was "petrified" to hold his newborn son. "I was petrified. I was literally petrified. The first time I had to sit down and did the skin on skin ... I didn't want to break him. I was so scared. I thought I was going to drop him," the reality star said. "It was a big deal. I put pillows all around me. ... I was like, 'OK, don't talk to me. I don't want to talk. Don't come near me. Don't breathe on me.' After a couple of days went by, I loosened up a little bit," Jax admitted. 
And while the new dad is getting used to holding his newborn, there is still one thing that he is uncomfortable doing; carrying the baby on the stairs. Brittany Cartwright told Us Weekly that Jax "still hasn't walked up the stairs with [Cruz] yet." We're fairly certain that those first-time dad jitters will wear off soon — and Jax will be carrying Cruz up the stairs in no time!