Lady Gaga Announces World Tour, Plans New Album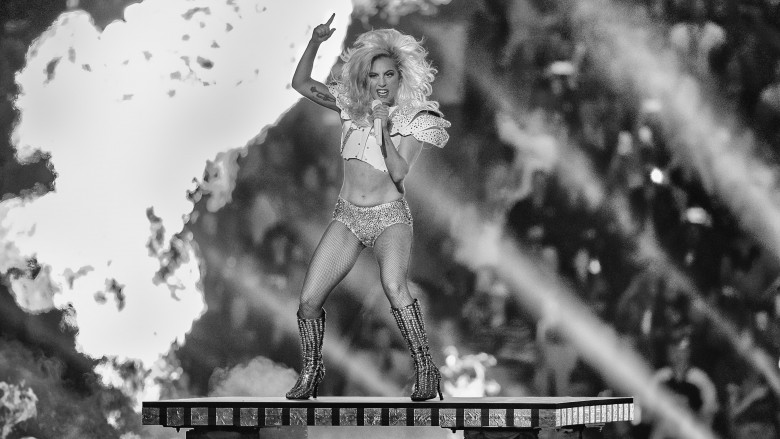 Getty Images
The Super Bowl LI Halftime Show was just the beginning for Lady Gaga's next era in her career.
Gaga, 31, is preparing to embark on an ambitious Joanne World Tour in support of her 2016 album of the same name, announcing the news on Twitter late on Super Bowl Sunday. The tour will take her to 48 cities in 11 countries, including (of course) the United States, the United Kingdom, Brazil, Germany, and Sweden, and will stretch from August to December 2017. What's more, the New York Post reported that Mother Monster will also drop a new album this year to build off of the momentum from her stellar performance.
Billboard reported that Gaga was so moved by the reception she received at the Super Bowl, as well as the magnitude of the show itself, that she burst into tears as soon as left the stage. Sources told the magazine Gaga was "very emotional" and "crying" and "dove right into her sister's arms." When she was escorted via an underground tunnel to her dressing room, fans cheered her on, and once she got inside, there were "more hugs and tears."
While some fans were reportedly disappointed in Gaga not making more of a political statement during her halftime show (and others were miffed that she pre-recorded her dive into the stadium), many people don't realize that Mother Monster actually did deliver a potentially subtle message in her patriotic opening medley. She sang a portion of "God Bless America" and "This Land Is Your Land." The latter was written by Woody Guthrie, who was an outspoken critic of Fred Trump (President Donald Trump's father), who was once Guthrie's landlord. The song also has a prophetic lyric, "the big high wall there that tried to stop me," which Gaga omitted, but some suggest she made her point.
One surprising fan of Gaga's performance? Her ex, actor Taylor Kinney, 35, was at the game! AOL News reported that the Chicago Fire star was cheering on his former fiancée, from whom he split in summer 2016—so maybe there's hope for these two after all.