Jamie Lynn Spears' Daughter In Critical Condition After ATV Crash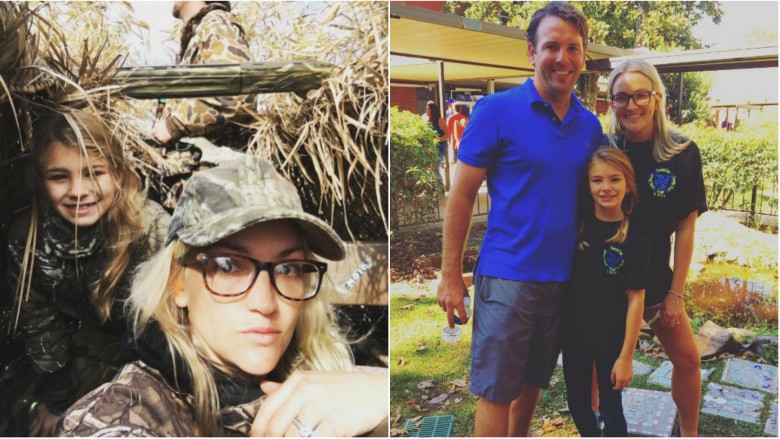 Jamie Lynn Spears is in our thoughts after her daughter, Maddie, was involved in a terrifying ATV accident on Feb. 6, 2017.
Sources in Kentwood, La., where Spears and her family live, told TMZ that a Polaris off-road vehicle flipped over near a pond, leaving Maddie underwater and unconscious for several minutes. She was airlifted to a New Orleans hospital. The vehicle belonged to Maddie and was reportedly a gift for her 7th birthday.
Maddie, 8, was on her family's property at the time of the accident. TMZ reported that when the vehicle flipped, Spears and her husband, Jamie Watson, were 100 yards away and raced to the scene. The couple is said to have had trouble removing Maddie from the vehicle because of the safety belt and netting. She was finally freed when paramedics arrived.
In a police report obtained by People, the Tangipahoa Sheriff's Department said Maddie was steering to avoid a drainage ditch when the crash occurred. "In doing so, she overcorrected causing the ATV to enter the pond. The ATV and child were instantly submerged in the water right before their eyes...Within seconds the child's mother, stepfather and other family members reached the pond, dove in and attempted to rescue the child to no avail. The child was trapped and secured by the seatbelt and the ATV's safety netting. Within two minutes, Acadian Ambulance Services arrived and assisted in freeing the child from the cold waters." The report added, "This is an extremely tragic accident. The Tangipahoa Parish Sheriff's Office is asking you to keep this family in your constant prayers as they try to cope with this horrible incident. We ask that you respect their privacy during this time of need."
Spears' father, Jamie, told Entertainment Tonight, "All I can say is pray for our baby Maddie." Britney Spears tweeted, "Need all the wishes and prayers for my niece."
The family previously released a statement to ET: "The details the media are reporting surrounding the incident regarding Jamie Lynn's daughter Maddie are incorrect. Right now the Spears family asks that everyone respect their privacy during this time and appreciates all the prayers and support for their family."
TMZ reported that Maddie, whose father is Jamie Lynn's ex, Casey Aldridge, is in stable but critical condition.