Who Is Damon Dash's Son, Boogie Dash?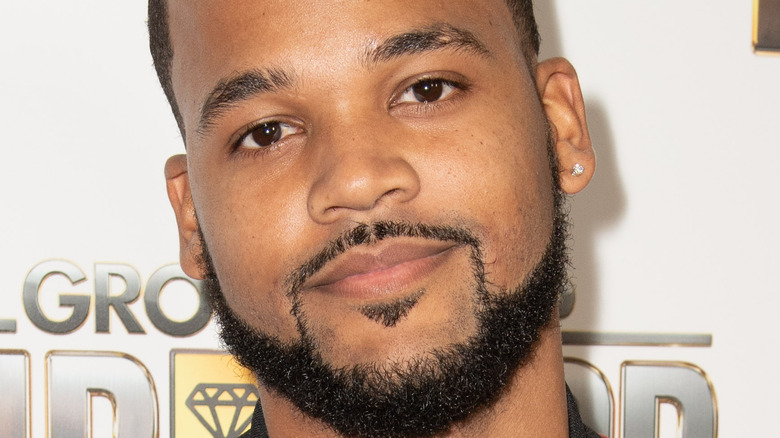 Earl Gibson Iii/Getty Images
From helping launch Jay-Z's career to co-founding Roc-A-Fella Records, Damon Dash's track record is undeniable. Some of his children, however, are becoming popular in their own right (and not always for good reasons). Case in point: Damon "Boogie" Dash II.
Born in 1991, Boogie is the son of Dash and former partner Linda Williams, a nurse from Long Island, N.Y. And as Dash's oldest, Boogie is expected to take over his father's business. "I have to carry on an empire that my father started," he told HOT 97 in a 2016 interview. "And I'm also carrying my own." In fact, the young entrepreneur has already launched Chipz Cookies, a line of (you guessed it) cookies.
"My partner Luke and I were making music at my dad's gallery DD 172 at like one in the morning," Boogie explained in the same interview. Luke then went out looking for snacks, but came back empty-handed. "He comes back and he's like 'Do you want to sell the cookies' and I'm like 'Yeah, why not.'"
What kind of flavors does Boogie's line include? "We have Chocolate Chip, Blackout — which is Belgian chocolate and white chocolate chip, kind of like a brownie — Oatmeal Raisin, Ginger, and Peanut Butter," he said. Apart from Chipz Cookies, Boogie also owns a NYC art gallery and record label, One For All Records. Like many celebrities' offsprings, though, he's no stranger to drama.
Damon Dash's son struggled with alcoholism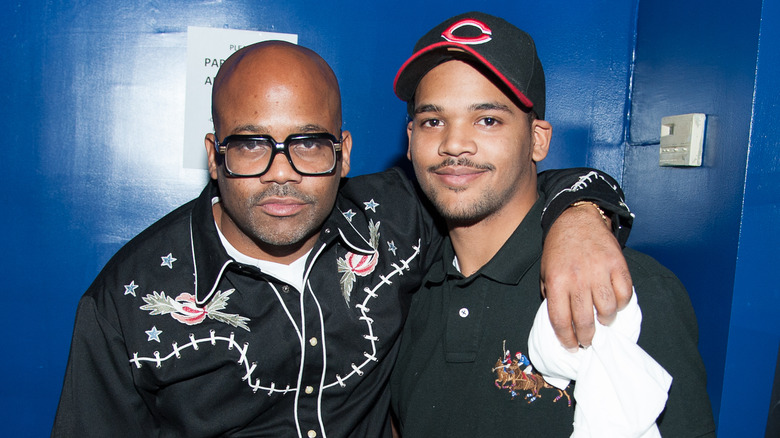 Dave Kotinsky/Getty Images
The following section includes allegations of domestic violence.
As fans of the show will know, Damon "Boogie" Dash II is a main cast member on WE tv's "Growing Up Hip-Hop." And in the reality show, Boogie shared his struggle with alcoholism with the viewers. In 2020, Boogie's father even filed a lawsuit against the network, claiming that it exploited his son's addiction. According to court documents obtained by TMZ, Dash Sr. claimed that WE tv pushed Boogie to consume alcohol for ratings. Per Dash, the network previously agreed not to give his son any liquor at all.
Before his WE tv debut, Boogie hit the tabloids for allegedly putting hands on his then-girlfriend. As reported by the New York Post, he was arrested for allegedly choking the young woman in his Chelsea apartment in 2013. "They had an apparent dispute over sex," a source claimed to The Post.
"She was visiting him at his apartment, he got violent with her, starts to punch her, slap her and shove her onto the bed, got on top of her, he grabs her by the throat and chokes her," they continued. After being released from jail, Dash Jr. reportedly signed an order of protection, stopping him from contacting the alleged victim.
Boogie is on the road to recovery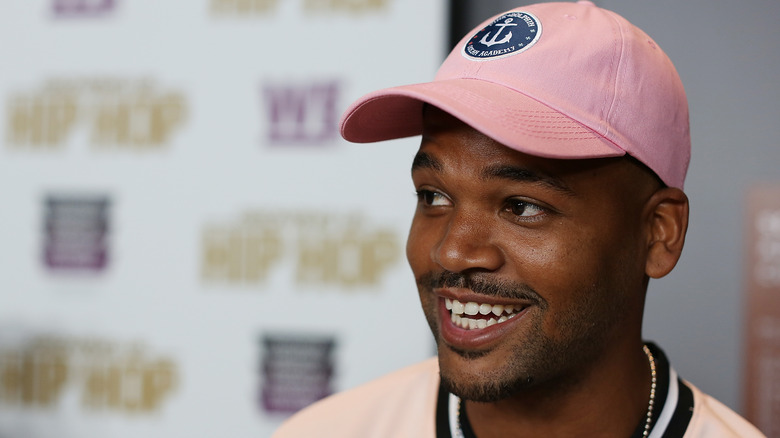 Tasos Katopodis/Getty Images
Despite his past issues, Damon Dash's son is a journey toward self-improvement. Speaking with HOT 97 in 2016, Boogie opened up about how his mistakes have helped him become a better person. "It made me more mature," he said. "It made me more aware. Now I'm not gonna get drunk and wile out anymore." 
More recently, Boogie announced a brand new "business": a sober living house. Taking to Instagram in March of 2020, he shared a picture of himself and his younger sister, Ava, posing in front of the new property. "So this was a proud moment for me," Boogie wrote in the caption. "I finally got a chance to take my lil sister to my first house that I ever bought! Not only is it my first house, it's my business. A sober living." 
"I'm out here trying to save the world an be a great big brother one day at a time," he continued.
If you or anyone you know is struggling with addiction issues, help is available. Visit the Substance Abuse and Mental Health Services Administration website or contact SAMHSA's National Helpline at 1-800-662-HELP (4357).
If you or someone you know is dealing with domestic abuse, you can call the National Domestic Violence Hotline at 1−800−799−7233. You can also find more information, resources, and support at their website.