What's Really Going On With Jennifer Lopez And Ben Affleck? Expert Explains - Exclusive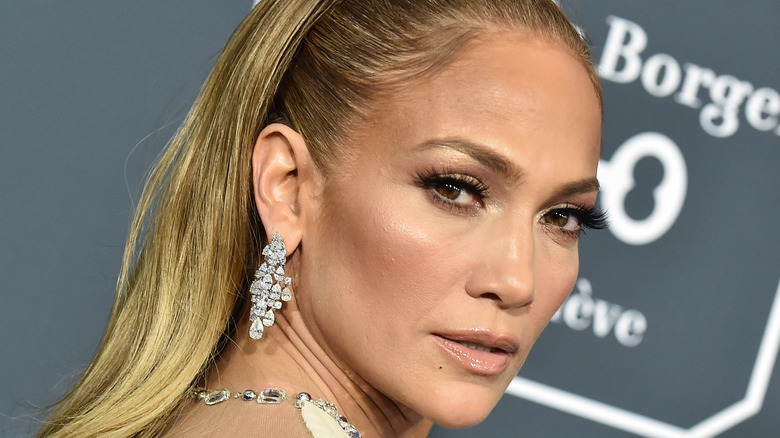 Shutterstock
Ever since the now-single Jennifer Lopez and Ben Affleck were reported in April to have been hanging repeatedly at her Los Angeles home, Bennifer 1.0 devotees were clutching their hands in prayer for a reunion. According to a Page Six source, "security picks [Affleck] up at a nearby location and drops him off after spending a few hours at her house." The outlet even had alleged photographic receipts of Affleck leaving in the white Escalade the source mentioned.
On April 15, Lopez and Alex Rodriguez had announced their split after four years of dating and a two-year-long engagement, issuing a joint statement to the TODAY show. Affleck, meanwhile, had reportedly split from girlfriend of one year, actor Ana de Armas in January, per an exclusive People report. Although the timing does seem auspicious for an O.G. Bennifer re-coupling, a Page Six source also qualified that the two have remained longtime good friends following their 2004 breakup. "They are friends ... they've never not been," the insider revealed.
Could anything romantic brew out of Bennifer's hangouts? Matchmaker and CEO of Exclusive Matchmaking Susan Trombetti breaks it down exclusively to Nicki Swift.
A Bennifer reunion is likely, expert says -- but can it last?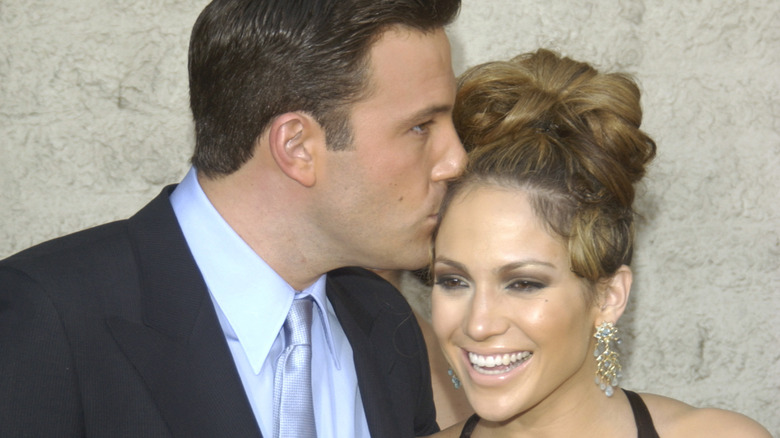 Shutterstock
Susan Trombetti, matchmaker and CEO of Exclusive Matchmaking, told Nicki Swift that Jennifer Lopez and Ben Affleck hanging out after just having respectively uncoupled was only natural. "People have a tendency to seek out old loves when their relationships hit the bricks," Trombetti explained, comparing it to "people looking up their high school sweetheart on Facebook." Although many speculate that Lopez and Affleck are merely friends, Trombetti asserted that the pair's friendship could likely wind up as "more than they realize."
She pointed to the matched timing of their respective breakups and also noted Affleck's glowing contribution to a Lopez feature in May 2021's issue of InStyle. Affleck heaped praise upon his ex's work ethic to the magazine, saying, "I thought I had a good work ethic, but I was completely ... blown away by what she was committed to doing day in and day out." The actor had even complimented his ex's ageless good looks, quipping, "Where are you keeping the fountain of youth?"
Bennifer fans, though, be warned; while Trombetti sees a romantic reunion as likely, she also stated that a relationship at the moment is "not going to stand the test of time... because Ben has some personal challenges." Trombetti could be referencing the 2020 confession Affleck made to The New York Times of his alcohol addiction, saying it led to "the biggest regret of my life." Well, with the storied ex-couple, only time can tell.