What We Know About John Mulaney's Divorce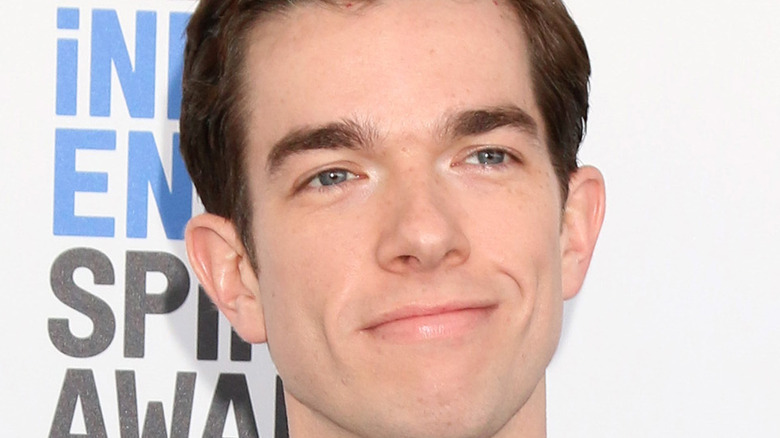 Shutterstock
The following article contains mentions of drug and alcohol abuse.
Comedian John Mulaney has been in the news lately for his stint in rehab to work on his addiction to cocaine and alcohol, per The Independent. He entered a 60-day program in Pennsylvania in December and continues to work on his addiction issues in outpatient care, according to Page Six. And now, he is making more big changes in his life: Mulaney filed for divorce from his wife of six years, Annamarie Tendler, the site reported.
Tendler is an artist and a student in the Master's program at NYU for Costume Studies. Per her website, she "works across many mediums, including textiles, photography, drawing, painting and interior design." On her website, Tendler notes that she "likes to think of her life as an ever-evolving art piece." This new chapter may give her new material for her art.
Read on for all we know about John Mulaney's divorce so far — particularly, how Tendler feels about it.
John Mulaney's wife says she's 'heartbroken' over divorce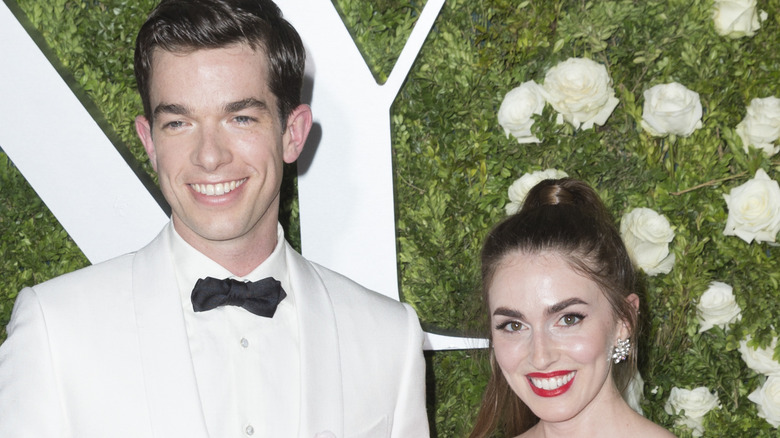 Shutterstock
After John Mulaney completed his 60 days in inpatient rehab, he filed for divorce, according to Page Six — meaning that he started the divorce process from Annamarie Tendler three months ago. Interestingly, Tendler unfollowed Mulaney on Instagram shortly before he went into rehab and then deleted her entire account, per The Sun.
Tendler's spokesperson released a statement on her behalf (per Page Six), saying, "I am heartbroken that John has decided to end our marriage I wish him support and success as he continues his recovery."
Mulaney has been open about his alcohol and drug use and struggles for years. He revealed in 2019 that he started drinking at age 13 for attention, per Esquire. He said, "I was really outgoing, and then at 12, I wasn't. I didn't know how to act. And then I was drinking, and I was hilarious again." Once he was drinking, that led him to drugs, specifically cocaine and prescription drugs.
Mulaney and Tendler have no children. There's no word on who will get custody of Petunia, the couple's French Bulldog.
If you or anyone you know is struggling with addiction issues, help is available. Visit the Substance Abuse and Mental Health Services Administration website or contact SAMHSA's National Helpline at 1-800-662-HELP (4357).