Why Was Adele Estranged From Her Father?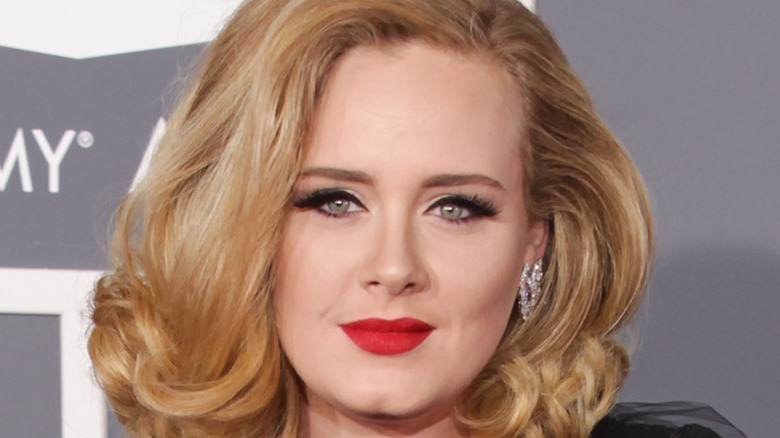 Shutterstock
The long-estranged father of singer-songwriter Adele, Mark Evans, has died at age 57, The Sun reported. First announcing his cancer diagnosis in 2013, Evans reportedly remained distanced from his daughter even in his final moments. A source told The Sun that while his family, including Adele, was saddened by Evans' death, his relationship with Adele "remained acrimonious to the end."
In fact, he and Adele barely remained in touch through the years. In 2017, Adele revealed her true relationship with her father with her Record of the Year Grammys acceptance speech, telling her manager, "I love you like you're my dad. I love you so, so much. I don't love my dad, that's the thing." She summarized it best later in the evening by her choice of omission in her Album of the Year speech. The singer closed her remarks with, "Grammys, I appreciate it, the Academy, I love you, my manager, my husband and my son — you're the only reason I do it."
So where is the love? Read on for the reason why the multi-platinum songbird was estranged from her late father.
Adele's dad abandoned her family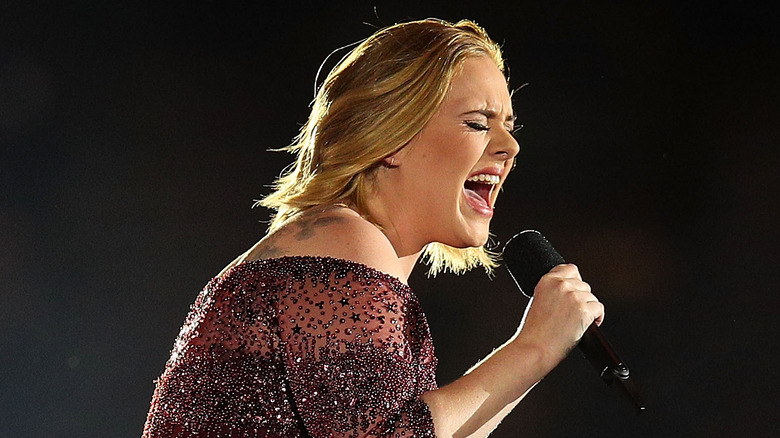 Graham Denholm/Getty Images
Mark Evans has been on shaky terms with daughter Adele since he left her and mom Penny Adkins when the record-smashing pop star was just a child, reported The Sun. As Evans would later admit in a 2011 interview, his alcoholism was to blame. "I knew the kindest thing I could do ... was to make sure she never saw me in that state," Evans said, revealing that he consumed two liters of vodka and "seven or eight pints of Stella" a day for three years.
Despite Adele saying in early interviews, "I don't hate him — he's my dad," the pair's rift only widened over the years. The Daily Mail reported that Adele's paternal grandfather's 1999 death also fractured things; her father was dealing with mental health issues and lost touch with her. But Evans' interviews did him no favors, particularly when he took partial responsibility for Adele's past ill-fated relationships. 
The singer fired back at her dad in a 2012 Vogue profile, saying, "I was actually ready to start trying to have a relationship with him," before adding, "He will never hear from me again ... To come back after 10 years and be like, 'Maybe her problem with men comes down to me' ... it makes my blood boil." She also revealed that "it makes me act awkward, it makes me feel sad." Her final statement? "If I ever see him I will spit in his face."
If you or someone you know is struggling with mental health, please contact the Crisis Text Line by texting HOME to 741741, call the National Alliance on Mental Illness helpline at 1-800-950-NAMI (6264), or visit the National Institute of Mental Health website.
If you or anyone you know is struggling with addiction issues, help is available. Visit the Substance Abuse and Mental Health Services Administration website or contact SAMHSA's National Helpline at 1-800-662-HELP (4357).