How Much Is Elisabeth Moss Actually Worth?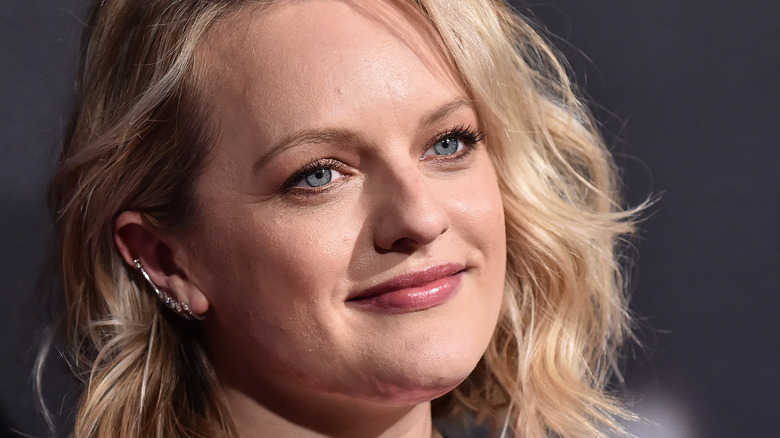 Shutterstock
Elisabeth Moss was born on July 24, 1982, to two musicians (and reportedly prominent Scientologists). As she told The Guardian, "My earliest memories are at the Blue Note ... in New York, or backstage at different theatres or different clubs, dressing rooms. We grew up with musicians coming over, jamming ... holidays were always like, 50 people would come over." That wasn't Moss's path, however. She caught the acting bug at six years old and starred in the 1990 film "Lucky/Chances" at age eight, per Parade.
Moss appeared in "Escape to Witch Mountain," and had voiceover spots in "Frosty Returns," "Animaniacs," and various other shows. However, there was a time when she didn't know if she wanted to continue with acting because she was passionate about something else (no, still not music!). "I wasn't sure which one I was going to do," she told Parade. "I trained in ballet really intensely for many years. I thought that was the direction I wanted to go but I was always acting at the same time and when I was about 15, I kind of realized that acting was the passion that won out."
Before her fame on "Mad Men" and "The Handmaid's Tale," Moss, who was clearly exposed to creativity early, lived off "tiny residual cheques," as she told Insight Magazine. But with "Mad Men" running for seven seasons on AMC, and her career only skyrocketing from there, that's changed. Here's how much the actor is worth today.
Elisabeth Moss has quite the fortune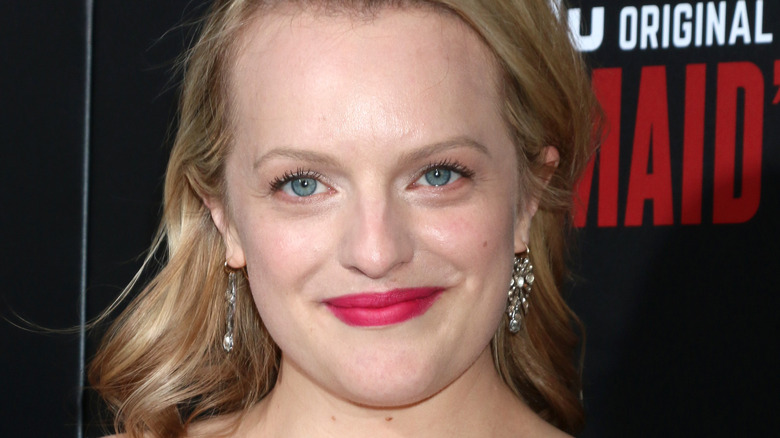 Shutterstock
What is Elisabeth Moss's worth today? That would be a stunning $30 million, according to Celebrity Net Worth. The figure played Peggy Olson on "Mad Men" from 2007 to 2015, where she reportedly made $75,000 per episode, per the outlet. Moss also made waves starring as Zoey Bartlet in NBC's "The West Wing," but is now probably most recognized for acting in (and executive producing) a different, dystopian show.
Moss reportedly made $175,000 per episode during Season 1 of "The Handmaid's Tale," per Celebrity Net Worth. She now makes an impressive $1 million per episode. She, as the outlet continued, earned $24 million from September 2018 to September 2019 alone, and $16 million the following year. In 2020, Forbes declared Moss No. 9 on their list of the 10 highest-paid female actors in the business. Pretty good for the small screen! Not to mention her 2020 horror film, "Invisible Man." Per Forbes, the "surprise hit" was made on a $7 million budget and grossed $134.3 million. She probably did pretty nicely for that too.
Moss separated from actor Fred Armisen just eight months after their marriage in 2009 and finalized their divorce in 2011, and her private life is otherwise quiet. "My job is pretty great," she told The Independent. "I have these scripts that are written and I get to pretend and I get to imagine. It's a ridiculous job and I make money at it and I feel invigorated by it."