Madonna Adopts Twin Girls From Malawi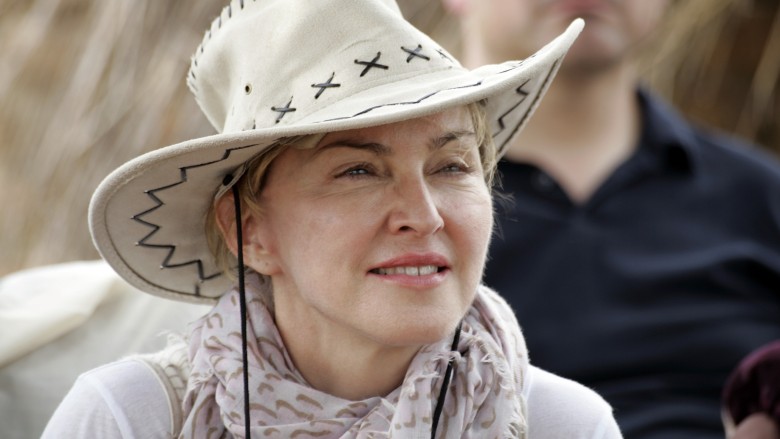 Getty Images
Madonna is a mom for the fifth time and sixth time—she's adopting again!
According to Reuters, the Queen of Pop was approved to adopt orphaned twins from Malawi. Madge was reportedly in the courtroom when the decision was made. Her lawyer said, "Madonna has demonstrated over the years that she has passion for Malawi and her children and therefore the court was satisfied and could not stop the adoption of the twins." He declined to provide more details, citing legal reasons for his zipped lips.
Malawi's judiciary spokesperson, Mlenga Mvula, told People, "Their mother died a week after she delivered the babies [in August 2012]. After their mother died, the children were looked after by their grandmother, who could not fully provide for them, so they were taken into an orphanage." Mvula added that at the hearing, "[Madonna] exuded happiness. She smiled while she was making her way out of the courtroom, and then she drove away." She continued, "Madonna has been very close to Malawi. She has been involved in so many projects and is currently helping to expand the children's ward at the Queen Elizabeth Central Hospital. So Madonna has been coming to Malawi frequently. So it is not unusual to people in Malawi at all. They know Madonna very well in terms of the high-profile work she has done for the community."
The news comes just weeks after Madge slammed reports that she had applied for another adoption from the African nation, telling People at the time, "I am in Malawi to check on the children's hospital in Blantyre and my other work with Raising Malawi and then heading home. The rumors of an adoption process are untrue."
Madonna also has two other adopted children from Malawi: son David Banda and daughter Mercy James, both 11, as well as biological son Rocco Ritchie, 16, with ex-husband, filmmaker Guy Ritchie, and daughter Lourdes "Lola" Leon, 20, from her relationship with personal trainer Carlos Leon.