How Much Was Colt Brennan Worth At The Time Of His Death?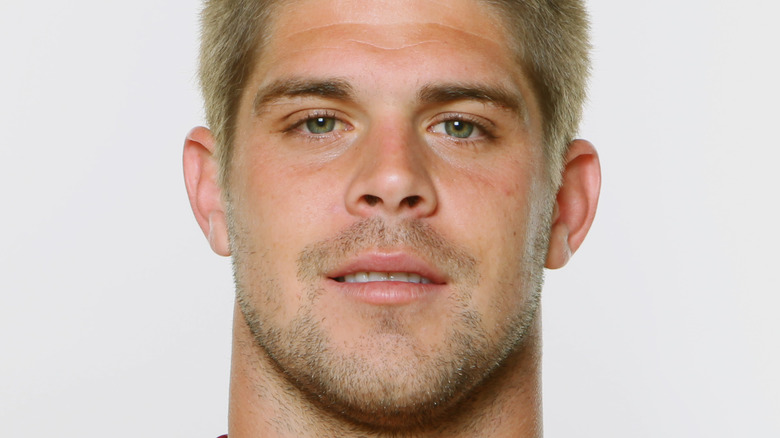 Handout/Getty Images
The following article contains mentions of alcohol and drug abuse.
Former NFL quarterback Colt Brennan died at 37 on May 11, according to Hawaii News Now. Brennan was best-known for his role as a gun-slinging quarterback with the University of Hawaii where he helped the Warriors win the Hawaii Bowl in 2006. The exciting athlete threw for 53 touchdowns that season, and followed it up by leading his team to the 2007 Sugar Bowl, per the outlet. He was also a Heisman Award finalist.
According to Hawaii News Now, the former college standout was in a rehabilitation facility at the time of his death. Brennan had a history of alcohol and drug abuse. He had been arrested multiple times between 2012 and 2020, including for felony drug charges and drunk driving, as reported by Hawaii News Now at the time. Later, in 2019, he was arrested for suspicion of a DUI, per the Star Advertiser, and in 2020 for "allegedly causing a drunken disturbance," via West Hawaii Today.
While appearing on an episode of the "Flow Theory Podcast," Brennan admitted that he would smoke marijuana before every game in college. "I'd go to my balcony and roll a blunt ... and smoke a ... blunt, both in junior college and regular college," he revealed on the "Flow Theory" podcast.
So how much did Brennan make over his tumultuous career?
Colt Brennan had a journeyman career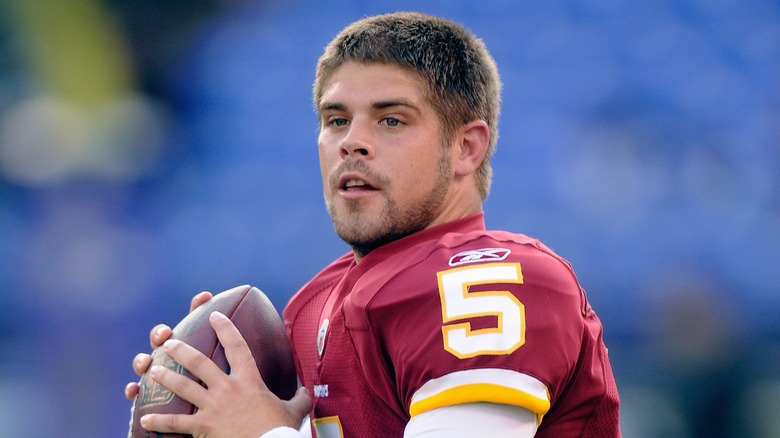 Mitchell Layton/Getty Images
After a stellar collegiate career at the University of Hawaii, Colt Brennan was selected third overall in the sixth round of the 2008 NFL Draft, per ESPN. The quarterback was coming off hip surgery and signed a four-year deal with the Washington Football Club for $1.8 million. He received a signing bonus of $96,800, per Spotrac, and made an annual salary of just over $450,000. He was the team's third string quarterback, and although he showed flashes of promise, injuries ultimately derailed his career. A horrible car accident in 2010 left Brennan badly injured. "I badly broke my collarbone, and on the X-rays it was just like [cracking sound] all the way down my left side," he said during a television interview (via Hawaii News Now).
Brennan tried his luck in other leagues after the NFL. He signed a contract to play in the United Football League, but the team folded before he could suit up. "I tried to play in the UFL, back in America, and it just didn't work out. My team went bankrupt," he told the Regina Leader-Post in March 2012.
This led to Brennan signing a contract with the Saskatchewan Roughriders in the Canadian Football League in February 2012, via CFL. The Hawaiian football legend realized at the time his days of playing in the NFL were over. "My window there, as of right now, kind of came and went," he admitted to the Leader-Post.
Brennan had multiple stops throughout his journeyman career, and maintained an estimated net worth of $1.8 million, per Idol Net Worth.
If you or anyone you know is struggling with addiction issues, help is available. Visit the Substance Abuse and Mental Health Services Administration website or contact SAMHSA's National Helpline at 1-800-662-HELP (4357).