How Much Is Michael B. Jordan Really Worth?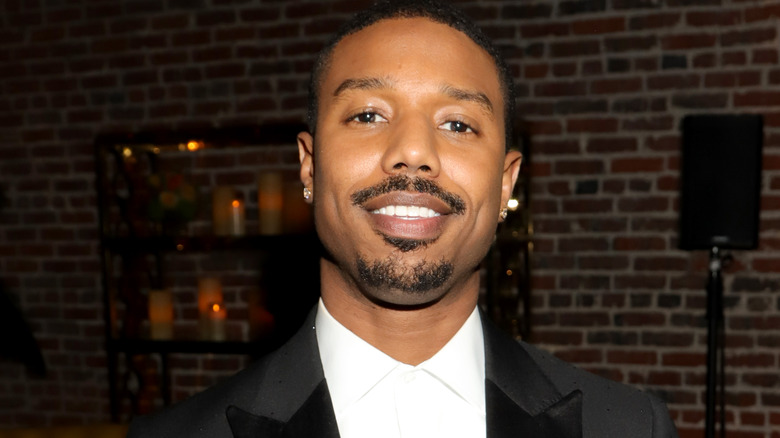 Arnold Turner/Getty Images
Actor Michael B. Jordan has a lot of things to be proud about. From modeling to TV to starring in major films, Jordan has come a long way in his career as he is finally receiving his flowers. The actor has starred in a number of movies, including "Black Panther," "Fruitvale Station," "Creed" and Tom Clancy's "Without Remorse." As if that isn't already a flex, Jordan took home People's Sexiest Man Alive superlative in 2020. Of course, we can see why he was chosen.
Jordan continues to leave his mark in the Hollywood industry and the world as he works to become a household name in both film and philanthropy. His production company, Outlier Society Productions, was the first to adopt an inclusion rider, which mandates that filmmakers enlist a diverse cast and crew. Additionally, the actor is a contributor in organizing the Hoop Dreams Classic, which is a showcase that will involve four men and women's basketball teams from Historically Black Colleges and Universities (HBCUs). Jordan clearly has his hands full with all of his endeavors, and you're probably wondering what his net worth is. Read on to find out.
This is how Michael B. Jordan spends his fortune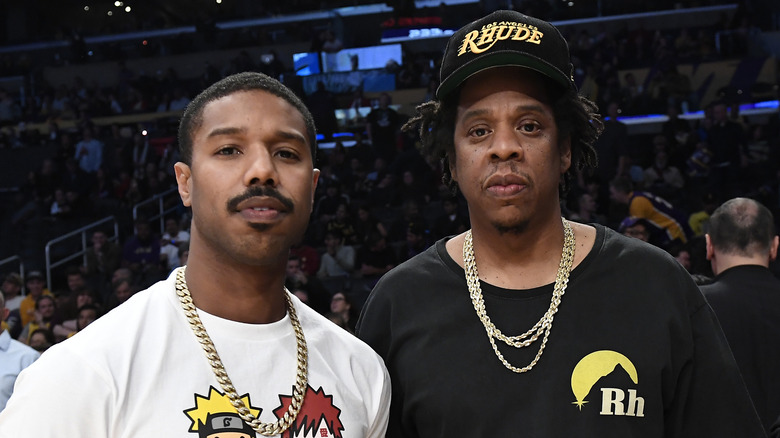 Kevork S. Djansezian/Getty Images
Michael B. Jordan is becoming one of the actors that we see everywhere in every film, so it's safe to assume that the actor is making bank. According to Celebrity Net Worth, Jordan is worth $25 million as of 2020. Believe it or not, Jordan spends his fortune wisely. In 2015, Jordan bought himself and his parents a home for $1.7 million before he revealed he moved out of the home in January 2020. When he's not filming or enjoying his bachelor pad, you can catch the actor sitting courtside at Lakers games — which typically cost at least $1,785, per The Sportster. He's also a very avid shoe collector, according to Insider.
As Jordan's empire grows, he is already planning ahead for a future family of his own. During an appearance on The Ellen DeGeneres Show, the actor revealed his plans for naming his future children and how he wants to break the cycle with their naming processes. Jordan, whose father's name is Michael A. Jordan, was asked if he would name his future son — should he have one — Michael C. Jordan to continue the naming pattern. "I am breaking that circle right there," Jordan said. "It's too much. The pressure I had to live up to my dad's name and I'm not gonna put that on my kid." Michael B. Jordan definitely has a legacy ahead of him, and we love to see it!