Michael B. Jordan Shows Off His Love For Lori Harvey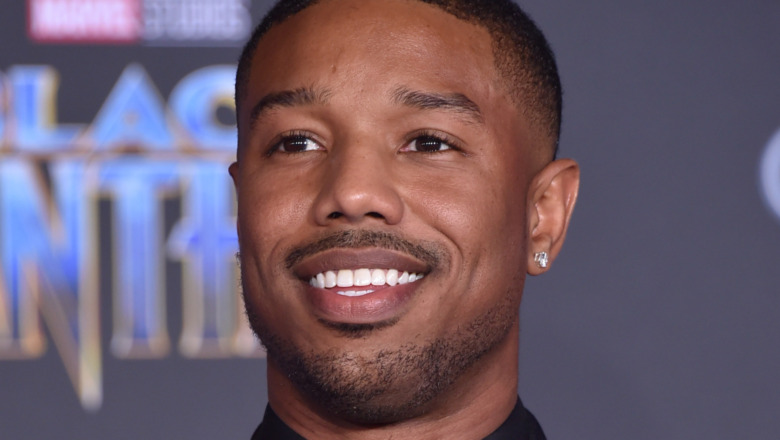 Shutterstock
Fans were shocked when it was rumored that actor Michael B. Jordan and model-influencer Lori Harvey were in a relationship last year. The news was especially shocking given that Jordan has hardly been romantically linked to anyone in recent years, except for Kendall Jenner in 2015, according to GQ. Unlike Jordan, Harvey has a long list of recorded famous exes including Trey Songz, Diddy, and Future, according to PopSugar. But even with their pasts, it seems like Jordan and Harvey are going to work out.
While the pair spent Thanksgiving together in Atlanta, Ga., as well as New Year's Eve in Utah, reported People, it wasn't until January of 2021 that the couple became social media official. The "Black Panther" alum and Harvey revealed their new relationship on Instagram with matching posts featuring polaroids of the two taken at nighttime and backdropped with twinkling lights.
Even Lori's stepfather, comedian Steve Harvey, approves of the couple. "You know what, I have tried not to like him. I have tried to find something wrong with him," the "Family Feud" host said on the "Ellen DeGeneres Show" (via Essence). "But this guy is such a good guy. He is one of the nicest guys." While Jordan and Harvey have been dating for a few months, Jordan, who's known for keeping his love life private, is finally speaking out about his relationship. Read on to find out what the "Creed" star had to say about his love!
Michael B. Jordan is way more comfortable sharing than ever before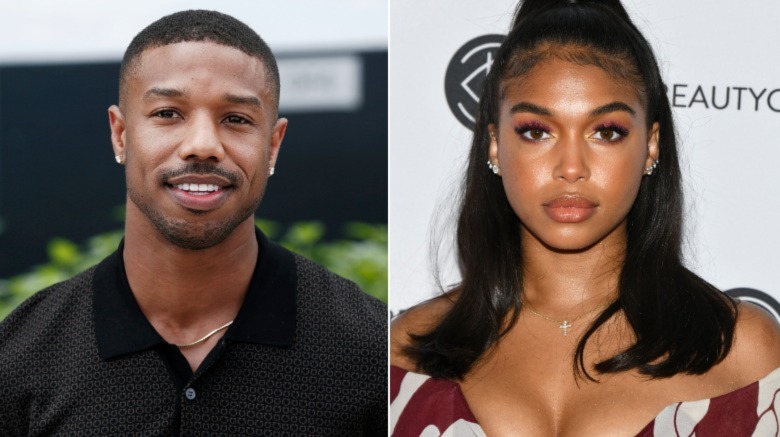 Shutterstock, Araya Doheny/Getty Images
While the newness of the relationship definitely has not worn off for the two, Michael B. Jordan is finally speaking out on his coupling with Lori Harvey. It seems that it's now high time for Jordan to publicly celebrate his love for his girlfriend. "I'm still private, and I want to protect that, but it just felt like it was a moment of just wanting to put it out there and move on," the actor told People. "I am extremely happy."
Jordan is also displaying growth after being with Harvey. Whether it's the fact that he's now 34 years old or maybe it's all because of Harvey's positive influence on him, Jordan is learning how to share his private life with his fans. "I think when you get older, you feel more comfortable about the [public nature] of the business that we're in," he continued. "So for me, it was a moment to, I guess, take ownership of that and then get back to work."
And we're sure he will, given that Jordan has at least five new movies on the way, according to IMDb, in the next few years.