Did Courtney Stodden Accept Chrissy Teigen's Apology?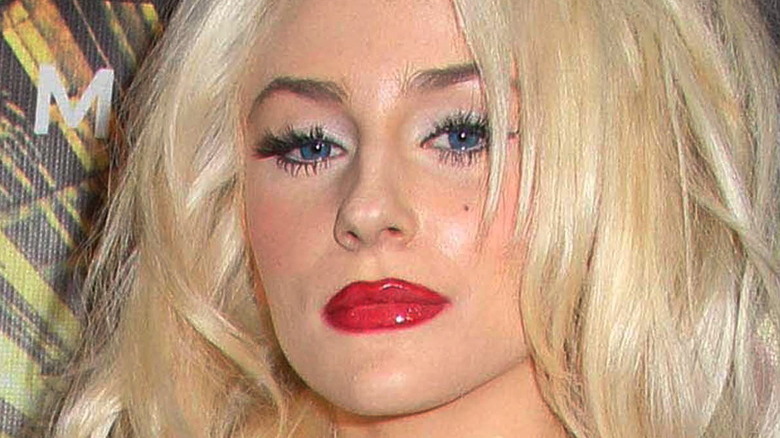 Shutterstock
Another celebrity helped introduce Courtney Stodden to the dark side of fame. Stodden's name and image were splashed all over the tabloids in 2011 when they were just 16 years old, thanks to their marriage to 51-year-old "Lost" actor Doug Hutchison, and Chrissy Teigen was one of the many people who mercilessly mocked the teen bride.
Stodden filed for divorce from Hutchison seven years later, but they didn't fade into complete obscurity. As reported by BuzzFeed, Stodden was "treated as a punchline" amid her ascent to fame. However, they didn't respond to the ugliness by stepping away from the spotlight. They appeared on multiple reality series, including "Celebrity Big Brother U.K." They also pursued a music career and kept fans updated on their life on Instagram, which is where Stodden came out as non-binary in April. They also didn't shy away from calling out Teigen's bad behavior, even releasing a song about it titled "Bully (Chrissy's Song)."
On May 10, Stodden told The Daily Beast that Teigen used to send them DMs encouraging them to commit suicide. TMZ also shared screenshots of some of Teigen's public tweets directed at Stodden from 2011 and 2012, including one that simply said, "i hate you." Another read, "my Friday fantasy: you. dirt nap. mmmmmm baby." 
On May 12, Teigen apologized to Stodden, but did they accept?
Courtney Stodden has mixed feelings about Chrissy Teigen's apology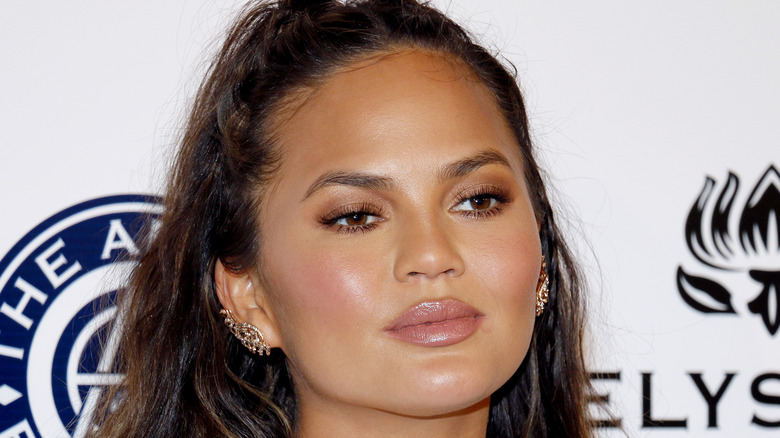 Shutterstock
Chrissy Teigen tweeted her apology to Courtney Stodden on May 12. "I'm so sorry, Courtney. I hope you can heal now knowing how deeply sorry I am," she wrote. Teigen also confessed to being "an insecure, attention seeking troll," and informed her followers that she had reached out to Stodden privately.
Stodden responded to Teigen on Instagram, where they shared a screenshot proving that Teigen has them blocked on Twitter. However, Stodden graciously gave Teigen the opportunity to put her past behavior behind her. "I accept her apology and forgive her," they wrote.
Stodden did, however, have some reservations about allowing this to be the end of the ordeal. They revealed that they have not heard from Teigen privately, and they suggested that she had ulterior motives for apologizing publicly almost a decade after she started cyberbullying Stodden. "All of me wants to believe this is a sincere apology, but it feels like a public attempt to save her partnerships with Target and other brands who are realizing her 'wokeness' is a broken record," Stodden continued.
Teigen has experienced her fair share of online harassment, so she knows how painful it can be. "I don't know if they think they're ballsy or what," she told Us Weekly of her Twitter trolls in 2015. "But if you're going to speak negatively about me, just do me a favor and don't tag me in it." If only she'd taken her own advice.