The Real Reason Lil Scrappy Joined Love & Hip Hop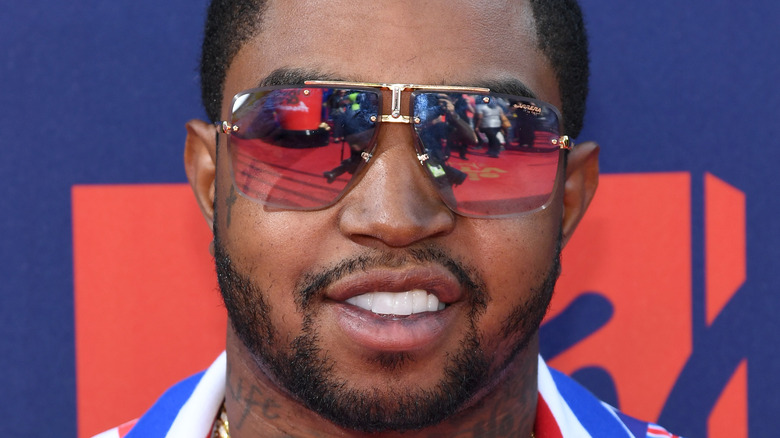 Kevin Mazur/Getty Images
Despite being on the rap scene for decades (and giving us hits such as "Money In The Bank" and "No Problem"), Lil Scrappy arguably gained a bigger following after joining the Atlanta franchise of VH1's "Love & Hip Hop."
On the hit reality show, Scrappy gave viewers a closer look at his family, introducing us to the one and only Momma Dee, as well as his romantic relationships and beefs (who can forget the iconic stand-off featuring himself and then-girlfriend Erica Dixon vs. Stevie J and Joseline Hernandez?). 
When Scrappy first joined "Love & Hip-Hop" in 2012, he introduced us to the mother of his child, Erica, and surprised her with a proposal during the reunion special. After the two broke up, however, viewers witnessed Scrappy's failed relationship with Shay Johnson and multiple other flings, before he finally settled down with his current wife, Bambi.
Unlike some of his "Love & Hip Hop: New York" counterparts, such as Cardi B, Scrappy didn't join the show in order to boost his rap career, though. In fact, the reason he decided to agree to star in Mona Scott-Young's series has nothing to do with music.
Lil Scrappy decided to put his rap career on pause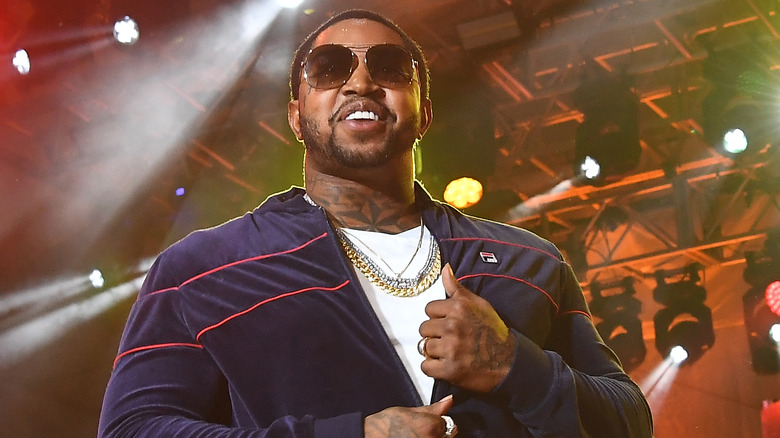 Paras Griffin/Getty Images
Sitting down with REVOLT.TV's "Big Facts" on May 12, Lil Scrappy explained the real reason he decided to join "Love & Hip-Hop: Atlanta." Although he admitted that appearing on the rap show could have helped his music career, he apparently saw a different kind of opportunity.
"Then I thought it, 'Like s**t! I don't even have to rap right now.' I didn't even give a f**k," Scrappy said. "When I say I'm connected with the God that created me. He put something in me like, 'Keep that s**t gangster and be yourself, my n***a.'" And so, the rapper decided to focus on other aspects of his life, like his relationships ... although the show kind of ruined every one of them. "They just want my love life, but even in that, if you're not careful, it'll f**k your whole love life up. And it done f**k every last one of mine up — just destroyed it," he said.
Will Scrappy ever make a comeback on the music scene? Not anytime soon. Elsewhere in the same interview, Scrappy revealed that he's not in a rush to make music again and thinks some of his former colleagues shouldn't either. "I be looking at n***as like, 'Why did you come back bruh? ... And, what you thought you was finna do?'"