Beyoncé Sued For $20 Million For 'Formation'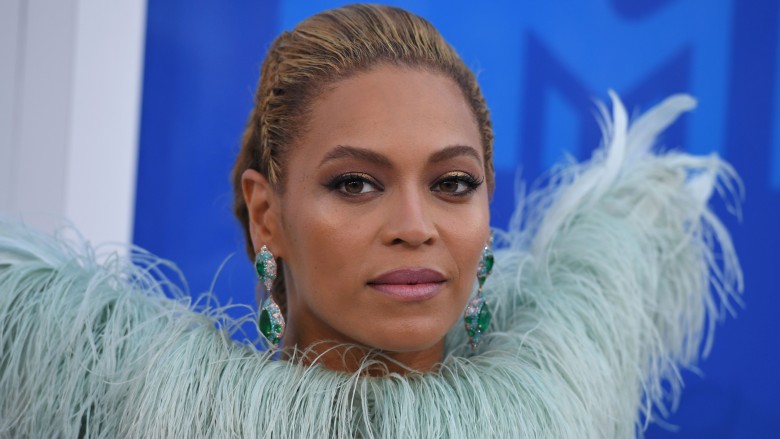 Getty Images
Oh, baby! It looks like Beyoncé, 35, has some tricks up her sleeves for her highly anticipated Grammy night performance.
TMZ reported that the "very pregnant" Queen Bey will take the stage on Feb. 12, 2017, and will employ some theatrics and special effects to make up for the fact that she can't necessarily move the way she would if she weren't expecting twins. Insiders said there will be cameo appearances, though they were tight-lipped about who would share the stage with Bey. A source explained, "She'll be taking it easier than normal."
A source close to the pair told People the pregnancy has brought Beyoncé and her husband, Jay Z, closer together as a couple after a rough couple of years (the worst of which allegedly inspired her 2016 album Lemonade). "They wanted another child and after a few years of trying, it's a great feeling," the insider said. "Beyoncé's very happy. They are a power couple and they make a great team. They know they are more interesting together than apart."
While Beyoncé's domestic life is blissful, she's dealing with a professional headache. TMZ reported that the estate of deceased New Orleans rapper Anthony Barré, who used the stage name Messy Mya, is suing Bey for allegedly sampling his work without permission in her hit song "Formation." The track allegedly uses Barré's voice from a 2010 YouTube video called "A 27 Piece Huh?" in which he tells a woman on the street, "Oh, yeah, baby. Oh yeah—oh yes, I like that." According to TMZ, Barré's estate said Beyoncé's team didn't have consent to use the sample and "blew them off" when they attempted to contact the superstar and her publishers about the rights to the clip. The estate wants $20 million for royalties and damages. Good thing Beyoncé will get paid to perform at Coachella, even if she doesn't show up!